We are influencers and brand affiliates.  This post contains affiliate links, most which go to Amazon and are Geo-Affiliate links to nearest Amazon store.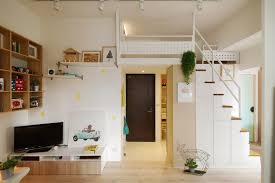 Working with reduced space in your home or apartment, and wondering how you can ditch all of those loud, whirring boxes underneath your television? Here are some of the ways that digital media is already working to reduce clutter, and how it could work for you.
Film and Television
Renting is the perfect way to condense your prized DVD collection into the palm of your hand, on an 'as you need it' basis. Many of us have bought films physically before, only to watch them once and then have they collect dust on a shelf until the end of eternity, and so renting a film provides a cheaper alternative, whereby you can be done with a film after having fun with it.
All big releases come to digital platforms at the same time as on Blu-Ray or DVD nowadays, and they are often even better quality than their physical counterparts. It's a no-brainer, providing you can ensure a stable connection to avoid frustrating stuttering.
Film and television streaming services such as Netflix, Amazon Prime Video and NOWTV in the UK are perfect for on-demand, pay as you go television, and many young people are already starting to cut the chord on TV packages and broadband in favour of these, saving money as well as space.
Music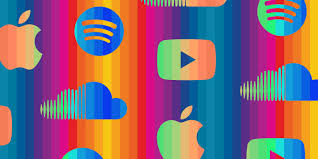 With services such as Spotify, Apple Music, and TIDAL revolutionising the market in terms of not only how music is sold, but even how certain artists release their music in order to maximise profit, physical media has already become a niche in the music industry. Most people buying albums or EPs now will simply buy it digitally on their phone, being able to access it anywhere on the go. It has been reported that streaming revenue accounts for an enormous 75% of the entire industry, with digital downloads 12% and physical media a meagre 10%.
If listening to music in the home, a compact, sleek smart speaker such as the Amazon Echo or Google Home Hub will allow you voice control your playlists.
Tip – What tools do I need to be equipped to stream?
Most people in order to stream use a simplified solution under the television, rather than having the traditional stack of TV Box, DVD Player, Music player and games console etc. Again, in the modern-day city apartment, popular among young professionals and students who want to be at the heart of a cultural vantage point, space often is constricted, and so having the (literal) heavy burden of garish hardware is an obstacle.
Across the thriving and major cities in the UK, property investment companies such as RW Invest already utilise efficient and smart technology to help tenants make the most of each development, connecting them socially and assisting with schedule. In their luxury student accommodation, for example, high-speed internet is a necessity, making streaming a breeze. Plus, smart tech such as lighting and security methods ensure energy efficiency and safety going forward.
Games
Aside from sales of limited and collector's edition releases, the video game market is also beginning to follow the lead of the music and film industry in terms of a digital future. Not only does having all your games downloaded mean you can seamlessly switch between them on the fly, but it gives you instant access on release (as opposed to having to go to a store to buy or wait for a disc delivery), and again saves that valuable shelf space in a confined apartment or flat.
Google already have a firm grasp on video and music streaming with their Google Play storefront. Pre-loaded onto millions of mobile phones and televisions worldwide, their Google Stadia platform coming in November, aims to challenge the black box in the home.
Not only will this service allow users to stream the latest and highest-quality video games without the need for an expensive dedicated games console (internet-connection dependant), but many won't even need to pay for new hardware, as the service will work across supported televisions, mobiles, and smart devices they already have.
This is great for the busy city-worker who wants to fill in their commute gaps with a game or two, as they can ubiquitously transfer their progress across devices. It is also an enticing premise for the more casual entertainment fan, as they no longer necessarily have to front-up the initial buy-in cost for hardware to play the latest and greatest. Most of us already have Google accounts for one reason or another, and it's a viable option to consider if wanting to ditch physical media entirely.
We are influencers and brand affiliates.  This post contains affiliate links, most which go to Amazon and are Geo-Affiliate links to nearest Amazon store.
I am interested in all things technology, especially automation, robotics and tech that helps change how society will live in the future.