Disney has announced their new up and coming game called Disney Infinity which will be looking to take inspiration from Activison's popular interactive game Skylanders. The game will feature 40 collectible well know Disney figures that when used on the special device will appear on the video game. Disney are making the figures very broad with figures ranging from the Incredibles to Disney's Pirates of the Caribbean.
Scheduled to release this June the game wants to allow players to explore game environments which have Disney properties, exploring, battling and also solving a number of different puzzles. The game also looks to be getting a system where players can find different characters and other items which can be stored and then shared with friends and other players online which allows for some competition between friends. The game will be available for PC, Xbox 360, PlayStation 3, Nintendo Wii and also Nintendo's Wii U.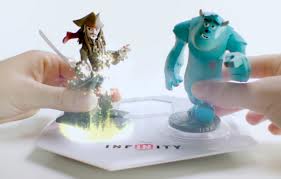 Currently Disney have stated that prices will range and a starter pack will cost $74.99 which will come with some figures and the copy of the game.Purchasing figure packs will cost $12.99-$29.99 depending on what is bought. Disney will be looking to try to get the game as popular as Skylanders which was a big hit among fans and not long ago Activision announced that sales for Skylanders went over $500 Million.
Disney has released a video showing off what will be available when the game hits stores and in my opinion it looks to be well thought out and will definitely be a popular game with so many characters to choose from. We will have to see if the game expands on Activision's work and makes it a more broader game for more people to enjoy which would increase their profit and make the game available to wider age groups.
I've been interested in gaming and computing for many years and using this knowledge I create videos for Dragonblogger.com's youtube and occasional articles for the site. I've been writing for Dragonblogger for over a year and it's been awesome. My content usually is around product reviews and gaming.