We are influencers and brand affiliates.  This post contains affiliate links, most which go to Amazon and are Geo-Affiliate links to nearest Amazon store.
Tablets come in all shapes and sizes, and price ranges. Some offer a lot in a small package, and some seem to have forgotten the use of technology. There are many things that can make a tablet great, and it does not take much to make a tablet terrible. The Dragon Touch M8 is a decent tablet at a great price.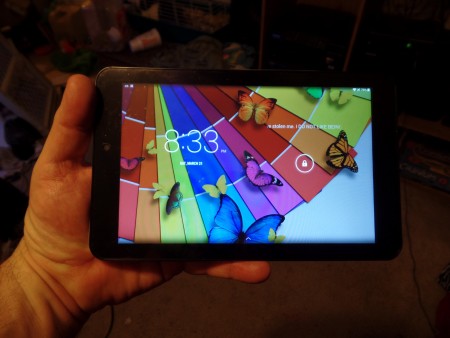 The first thing that I noticed were all of the extras; Mini-HDMI, USB Host Adaptor, Dual Camera, Lite Weight, Bright Screen, Sound, Bluetooth, GPS, FM Radio, and Storage Options. This tablet is packed with features. I will take a few moments to try and talk about some of those features here, and give you a heads up on what is great, and what is not.
You can watch the video and read more below
SIZE:
I want to start with the size. I have an older Kindle Fire 2nd gen tablet, and the New Dragon Touch M8 is definitely bigger. The screen is certainly one thing that appeals to me. I like some in my age range have eye sight difficulties, and having a larger screen makes all the difference in the world.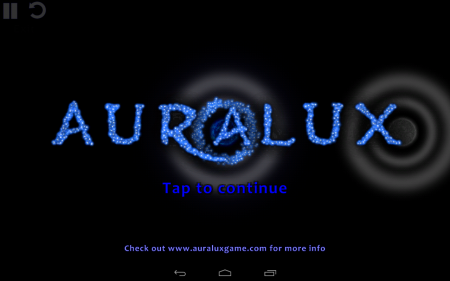 BRIGHTNESS:
Not only is the screen larger, but it is brighter as well. I did notice something that did not seem right to me in that the brightness controls did not change the brightness. I tried several times and the screen stayed at the same brightness level the entire time. The only time it changed was when I ran a battery saving app that adjusted the brightness, then I was able to raise and lower the brightness with no trouble. I have no clue as to why that was.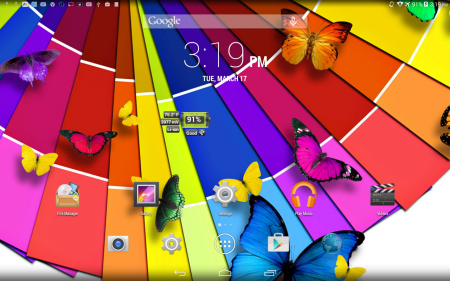 RESOLUTION:
The resolution of the screen is great. I have no complaints here at all. Yes it is only set at 1280 X 800 which is the same as my Kindle Fire 2nd Gen, but it looks crisper and clearer. (Maybe it is just the extra inch of display, or my imagination). Whatever it is, I like it.
MEMORY:
Total ram is only 1 Gig in size which is about average from my experience, and I am guessing that this is enough for the Android environment. It does however have just a bit more than my Kindle. It may be this along with a few other things that are allowing me to run a few apps I previously have not been able to try out.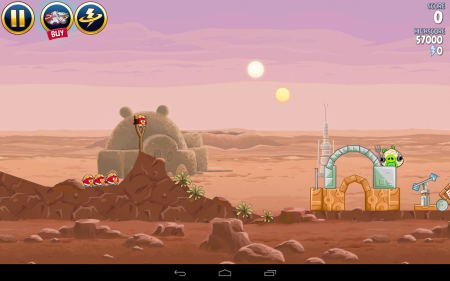 CPU:
The CPU has a clock speed of 598 MHZ which is much faster than the Kindles. It is also a 1.3 GHz quad core, the Kindle is only a dual core. I cannot tell you that it is necessarily one of the best processors or anything, but is does appear to be a bit faster than the Kindles and a bit more powerful I will include charts at the bottom of this review with all of the specs listed.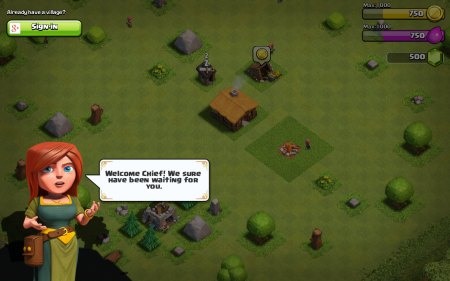 STORAGE:
Available storage on this tablet is a big plus. The kindle has less total storage than this tablet has available after the operating system takes its chunk, and it also allows you to add a micro SD card with a capacity of up to 32 Gigs. Not only that but Just because I got curious, I discovered that it also has a micro USB Host adaptor capability. This means that if you have a device that you can plug into it that uses a micro USB connector that also has storage available it will recognize it as storage and make use of it.  I have a 16 Gig flash drive that has a micro USB plug in as well as a regular USB plug and it was immediately recognized and configured at storage.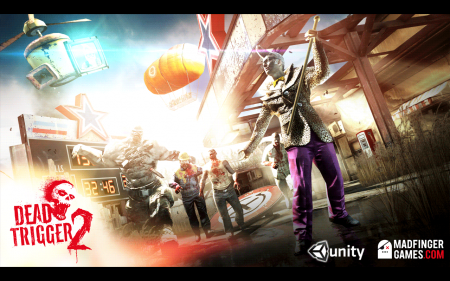 USB HOST ADAPTOR:
This feature also allows for a Keyboard to be attached or a mouse. Just remember that whatever you plug in will use the internal battery to power the new device which will drain the battery more quickly, and with the port in use, you cannot charge the tablet while using those devices. So if you are aware of this, it should be ok.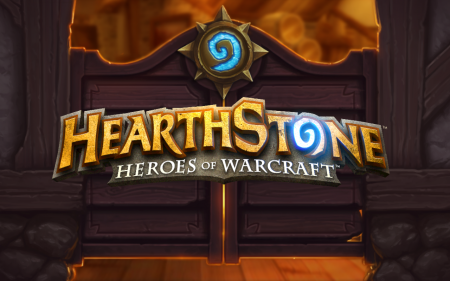 BATTERY:
Ok, the battery should be the next obvious thing to discuss. This is the part I honestly hate. My Kindle fire will hold about 9 hours' worth of a charge. I even have an Asus T-100 tablet that will hold 11 hours, this tablet claims 3 but honestly is does not last nearly that long. This is not the worst I have seen, and certainly you can tweak things to stretch the battery life some like don't have Wi-Fi on or Bluetooth on when you do not need it, turn of location services when not needed, and lower the screen brightness, but aside from these things, it still tends to drain a bit faster than I like. I definitely can see that I will have to keep my battery backup device close at hand.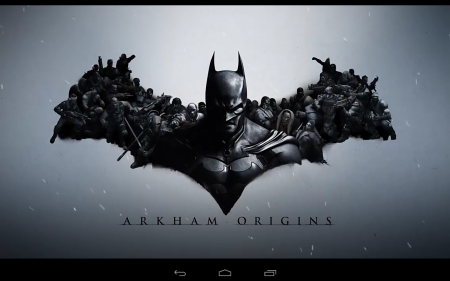 CAMERAS:
One feature that I like is that this tablet has dual cameras. Not the most powerful of cameras, but at least there are cameras available. To me the front camera looks better than the rear, even though the rear is supposed to be a higher resolution than the front. The rear camera is set at 1.9mega pixels, while the front is .3 mega pixels. I guess this is ok, but again in today's technology world I wonder if it could be better for the same or even slightly higher cost. I have taken a few pics with both cameras, and will include them as well.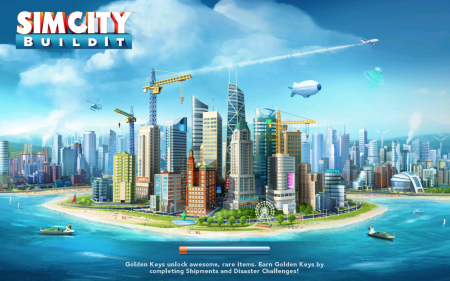 GPS:
Ok, the tablet manufacturers say there is GPS on the tablet. I turned on location services, and enabled everything I could think of but none of the GPS test software I installed shows any indication that there is GPS installed on the tablet. I will admit that I have no real idea if the tablet does or does not have true GPS installed. It may be that they are using WI-FI towers to locate ones location. I know that I did locate my home on a google map with little difficultly in fact, the program put the marker right in front of my residence. And since I am in the country will not too many WI-FI towers around, is impressive. My Kindle was off my a few hundred feet on that test.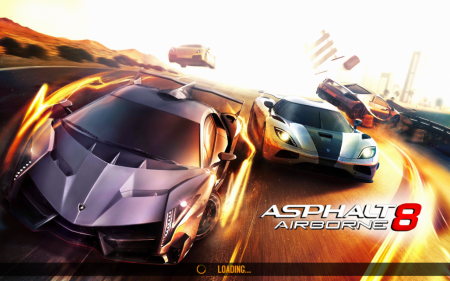 FM Radio:
The FM radio function works great. I plugged it into a speaker, and it used the cable as the antenna and I was listening to a local station right away. It is not normal for a tablet to have this feature. It is in fact the first time I have seen it, and I like it. I can manually search, or scan to find the station. I can even record the radio station I am listening to. There is a channel list feature, as well as a record feature. If you exit the app while it is playing, the music or station will continue to play. To turn it off, there is an off button to press inside the app.
SOUND:
This tablet like so many others only has one speaker built in, but unlike other tablets, this one speaker is loud. It is not going to win any awards, but you can hear what you are playing to the point that for me, I actually had to turn it down. That is really the first time I have had to do that with my tablets. The kindle while in stereo, is not that powerful, the T-100 which cost 3-4 times what this tablet costs, has a terrible speaker by comparison. So volume is not a problem.
Bluetooth:
The Bluetooth feature looks to function just fine. I had no trouble pairing it to my speaker and making full use of it. The sound quality was great as expected.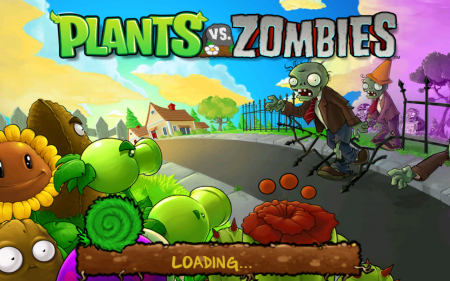 MIC:
Ok. I like an app that I have previously reviewed that allows me to make phone calls on WI-FI. So I used it. I made a call to my daughter and she was able to hear me just fine. She said there was a little echo but that may just be the app as she said the same when I first tested it on another device. This test with Magic Jack did at least establish for me that the mic works and works better than on an old tablet I has years ago that sadly died.
GAMES:
I have tested a number of games on this tablet. I have tried Angry Birds, Asphalt 8, Batman, Candy Crush Soda Saga, Dungeon Hunter 5, Clash of Clans, Dead Trigger 2, Hearthstone, Sim City Build It, and many more. For the most part, they all worked great.
I had no trouble with any except I did get a warning that the specs of the tablet were lower that the requirements of the game for Hearthstones, but the game did play. It would not play on my 2nd gen Kindle Fire. I even got Sim City Build it to run and that was one the Kindle would not even download.
I even played around with some other productivity apps and got several to run that were not compatible with the Kindle. Microsoft word for office 365 was not able to download on my other devices, but fully downloaded on the Dragon Touch M8. This is great news, especially as I can pair the tablet with a keyboard and take it with me to do some of my school work while on the road.
MORE IMPRESSIONS:
Over all my impression of this tablet is great. Yes, I wish it had a better battery and camera, but the storage abilities make a great impression on me. I would love if the tablet were a tad bit more powerful, but since I can run games and other apps I previously could not, this is not a bad thing. I wish I knew more about GPS to be able to explain things a bit more so that I could understand the functions this tablet uses, but, since it did find my home in the middle of nowhere without a problem, something must be working well. I also love the FM radio. This is a nice touch that just adds to the overall coolness.
CONCLUSIONS:
Yes there is room for improvements, battery life being, in my mind, the most crucial. The cameras could be improved a bit more as well, but this is not that serious. This tablet has many features more expensive tablets lack. The best feature of all of them is storage. I have already installed more applications on the Dragon Touch M8 than I have on my Kindle Fire, and I have more room still available than I could ever dream of. And I only added an 8 Gig card to it.
It is my opinion that this is a worthwhile tablet to own, and if you're wanting one that will not break the bank and is not lite on features, this is definitely one to look at. Contact the link included and buy this tablet today.
We are influencers and brand affiliates.  This post contains affiliate links, most which go to Amazon and are Geo-Affiliate links to nearest Amazon store.
I have worked in and around many different types of computers. In the Navy, I used a magtape drive computer that was a step down from pen and paper. I later worked for a big computer company and after that, taught computer class's nation wide. I had the privilege of teaching 14,000 students in a 2 years period of time. Afterwards, I owned a small computer training and repair shop for a few years. I have owned C-64's, Pc's of various types, Amiga's, and even Mac's. I now have included the android to my collection. At any time, I have close to 15-20 computers or combinations of computers and game systems in the house. I look forward to more.