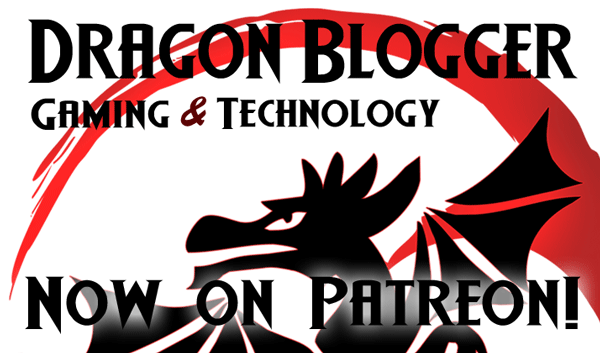 Since 2008 Dragonblogger.com has been on a mission to provide its audience with fun, informative, and top notch articles on gaming, entertainment, technology, and blogging.  Since then, we've expanded to YouTube, gained a following on several social media sites, and given away things like PS4s and iPad Minis to our great legion of fans.  We did these things because each time one of you reads an article on this site you help keep it going and motivated us to continue.  Seriously, just by loading up this page you contributed a little something already.  However, each month it is quite challenging to cover the expense of purchasing products to review and giving our writers something for their hard work.  Those of you who read and enjoy our content have wowed us constantly in the past so we have decided to turn to you.
Give and Get Rewarded
Enter the awesome new crowdfunding service known as Patreon.  Thanks to Patreon, we now have a very good system to receive your financial support and give you some great rewards.  Starting at $1 a month you will already qualify for our Patreon-only giveaways.  Rather than compete with tens of thousands, you will be among the exclusive club of our most loyal fans and have a huge chance to win things like Steam gift cards or Amazon gift cards.  In fact, tell us what excites you, we'll see if it's possible to make it happen and give you folks something cool to enjoy in the future.
Besides being a member of an exclusive giveaway ring, we'll be offering a ton of shoutout opportunities.  Whether you provide $10 a month or $200, you will have the chance to see your name credited right where the action happens — how does getting your name seen by half a million readers a year or tens of thousands of social media followers sound?  Those of you who pursue the tiers will also have the chance to have entire posts written about you and what you enjoy.  Our final tier will even offer up a great gadget crate with a couple of nice items such as bluetooth speakers, SD cards, smartphone accessories, etc.
Bear in mind, that the more funding we get, the better the rewards will start to become.  We look forward to taking Dragonblogger to the next level and providing you all even more opportunities to receive a cool game or gadget to enjoy.
Need a little help or guidance on how to sign up? Check out the tutorial screenshots below.
1.)

Click the Become a Patron button.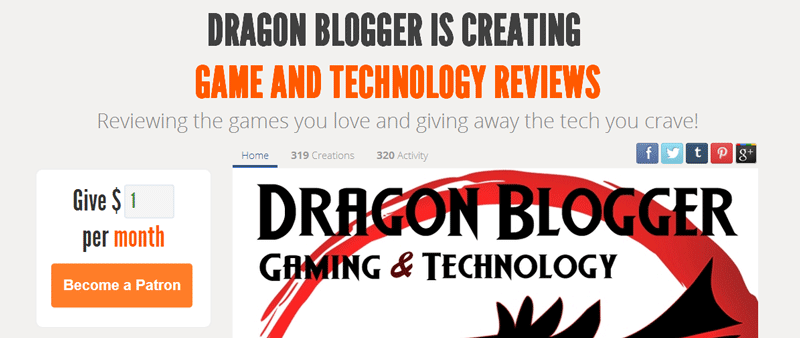 2.)

Look through the rewards and click the radial button of the one you like. The dollar amount will automatically be entered for you once you do. (Note: You can edit your pledge amount any time you want.)


3.)

Click the Continue to Confirmation button and enter your payment information. You're done!

Any suggestions for possible Patreon rewards?  Feel free to share them in the comments and we'll keep them in mind for the future.  Thank you all for your support.
Mitra Faridian first joined the site in 2011 under the handle "Persian Poetess." Her gaming and entertainment taste is very eclectic and she's always open to a fun new virtual adverture. Email her at the following address: mitra [at] dragonblogger.com