A list of some of the top 10 music downloading apps for Android devices, which one do you use most often?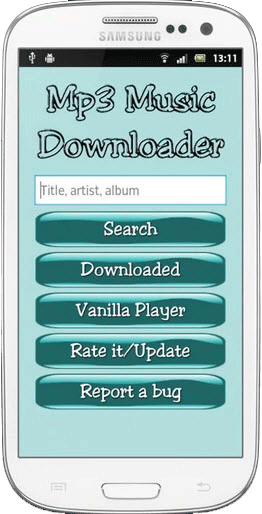 Mp3 music downloader is a brilliant combination of a super powerful search engine and mp3 music downloader. The app lets you search the song and allows you to download the file you like with ease and efficiency. The downloaded songs can then be played with your custom music player without having to change format or moving the file from one place to another. A great app with continuous updates and no push notification ads, Mp3 Music Downloader is truly one of the best out there.
2. MusicDownloader: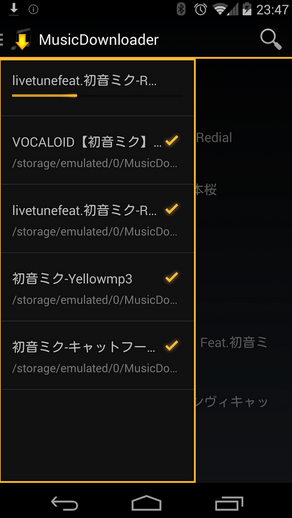 MusicDownloader is another great app for mp3 file downloading. The app allows you to download mp3 files from a number of websites for free. The interface is also quite amazing and user-friendly. With a million downloads, MusicDownloader is truly of one the best apps in the app market with impressive results and striking performance.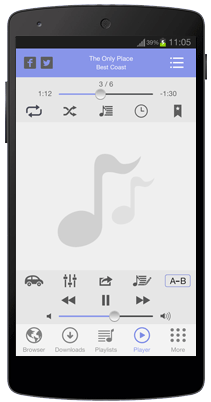 With a million downloads so far, Mp3 music downloader is one of the most popular mp3 music downloading apps in the market. The application is completely free and offers a great mp3 downloading experience without any sort of restrictions. The app also comes with a very rich and very well equipped music player which has the capability to compete right with Google's own music players. Undoubtedly a great app!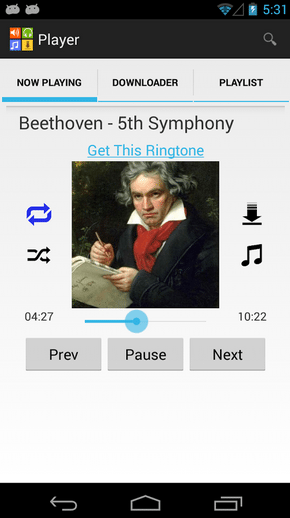 All Music Unlimited is a very unique app. It allows you to search music online and play it live via the app without having to wait for the download to actually happen. This is a very important feature which makes the app stand out from its immediate competitors. You also have the option to download the song if you want to with great ease.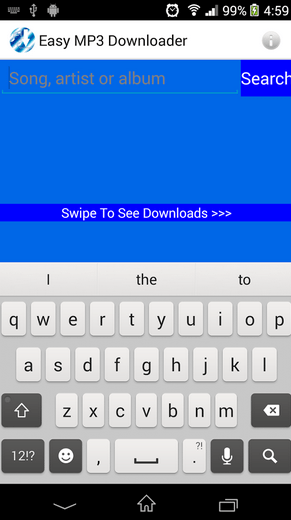 Easy mp3 Downloader is another great downloading alternative. The app allows you to search and download mp3 files in a quick and easy format. The latest update has improved the app's user interface and giving it a more stylish and elegant look. The search speed is quite impressive. Combined with the awesome downloading engine, Easy mp3 Downloader makes up quite an impressive app.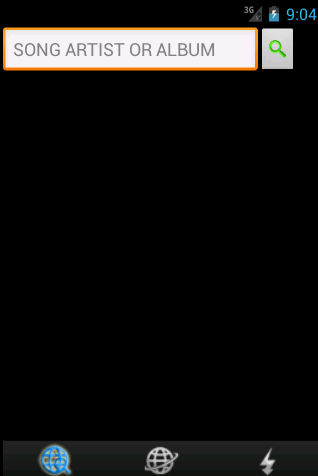 Simple mp3 downloader is also equipped with a very powerful search engine that allows you to search and download music on the go. With a simple and easy to use interface, the app continues to be a very good music searching and downloading alternative.
7. Music Maniac – Mp3 Downloader: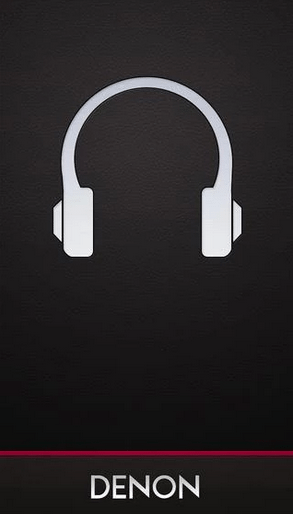 Music maniac allows you to download licensed mp3 content from sources like soundcloud.com. The mp3 quality and the speed of the download the app has to offer is truly outstanding. The interface is also very easy to use and easy on the eyes, making music maniac a great app for downloading legal mp3 content.
8. GTunes Mp3 Music Downloader: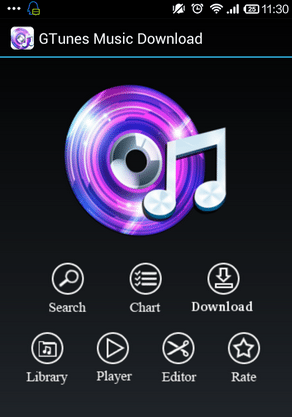 Gtunes mp3 is another great mp3 downloader for your android. The app comes with a great interface and provides all its users with a great downloading experience. It also allows users to stream music live directly from the app with no annoying ads.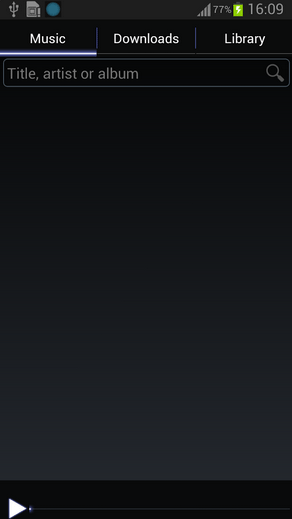 Simple mp3 downloader offers great downloading with easy to use interface. The app offers a huge catalog of millions of songs which can be easily downloaded and accessed to by your device. The app is quite popular among many Android users with more than a million downloads.
10. MP3 Video Converter: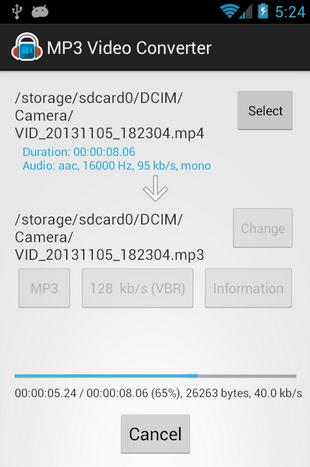 There are only a number of apps in the market who can convert videos into mp3 formats the way Mp3 Video converter does. The app has a very powerful video converter which has the ability to convert a huge range of video formats to high quality mp3 files.
I guess the top 10 music downloading apps would be quite enough for music fans with an Android phone,while if you joined another camp and is using Apple's device, you should check this source and find your favorite music downloading apps for iOS.
This is the Dragon Blogger Guest Bloggers account for author's who want to submit articles and only have credit in the post instead of having to manage their own WordPress profile.