We are influencers and brand affiliates.  This post contains affiliate links, most which go to Amazon and are Geo-Affiliate links to nearest Amazon store.
I had the chance to review the Dragon Touch 7 inch Quad Core IPS Screen Android Tablet, which is currently on Amazon for $69.99 making it a really well priced budget Android tablet.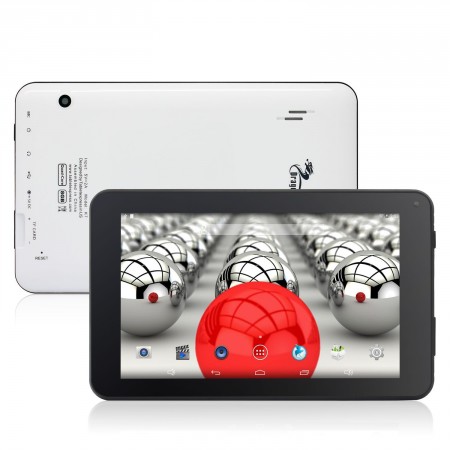 First, watch the Unboxing Video of the Dragon Touch K7
Specs:
7 inch IPS screen, 178 degree viewing angle, 1024 by 600 resolution
1 gig DDR3 RAm
8 gig of NAND Flash
2.0 MP front and rear camera.
In the box:
7 inch Tablet
Power Cord
Micro USB Cord
Manual/Instruction book.
Right out of the box I can feel the tablet and that it is not too heavy, nor too light.  The Dragon Touch K7 doesn't feel flimsy holding it in one or two hands and the back does feel like a sticky/rubbery plastic but still mostly solid.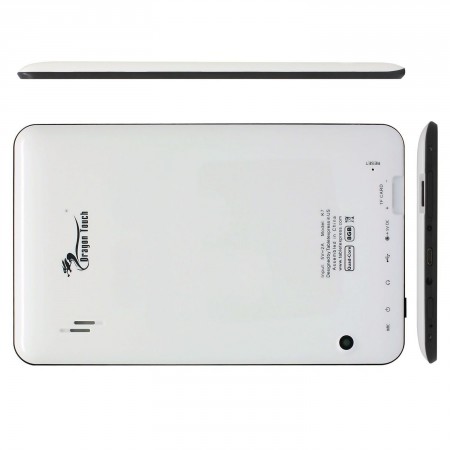 Once I had the tablet out of the box I did need to charge it up to then start using it.  Once I had it fully charged I turned it on and waiting for it to boot.  The start time was decent, nothing causing any impatience.  First look shows a pretty standard Android home screen.  Initially I didn't setup my Google Account and as with most Android tablets the basics were there.  One thing I did notice was the tablet was already rooted with a custom ROM added from Xiang.  Nothing drastic or crazy.  Seemed to run just as well as vanilla Android.
The system without adding anything ran pretty well.  Screens travel quickly back and forth when sliding them with your finger or opening and closing apps on the Dragon Touch K7.
I then added some games and Android apps and played with them.  I also gave the tablet to each of my three kids over a weeks time.  At one point during the week we had to come up with a fair rotation so each of my kids could get their chance to play with it.  A little surprising to me being they all have their own Nexus 7 tablets.  In watching them and talking to them I discovered the smaller form factor fit my kids better than the Nexus 7.  I heard no complaints about games not running well or choppy video at all.  I would have had there been issues. It is just how my kids are when it comes to tablets or other electronics.
So this little tablet may not have the horse power of others out there but in my house it had kid power and for $69.99 on Amazon I could buy three of these for roughly the same price as one of their Nexus 7 tablets.  I tried a couple other budget conscious tablets but they ultimately failed us in some way or fashion.  Usually due to them not playing the games or viewing the videos without choppiness.  That is why they now have Nexus tablets.  I think knowing what I know now and how kids can be with electronics I would have happily bought this tablet, had it been around, and maybe even a back up one or two if they broke one.
So for me I think this might be a little lacking for a geek or a heavy tablet user but for kids, a light tablet user, a tablet for traveling this tablet will meet those needs.
Here is also a complete video review you can watch!

We are influencers and brand affiliates.  This post contains affiliate links, most which go to Amazon and are Geo-Affiliate links to nearest Amazon store.
I am just a geek getting older but keeping up.