We are influencers and brand affiliates.  This post contains affiliate links, most which go to Amazon and are Geo-Affiliate links to nearest Amazon store.
Laptop computers still remain an important part of computer market for consumers. These powerful mobile devices can be used like a tablet and still have the power of a desktop PC. There are many brands and types of laptops but the following models that have been listed here are among the best on the market. Here is a look at the top 5 laptops that are available on Amazon.
Apple MacBook Pro 13.3 with Retina Display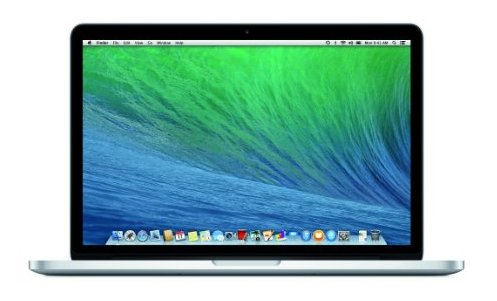 The Apple MacBook Pro 13.3 MGX72LL/A 13.3-Inch Laptop with Retina Display is considered one of the best on the market. What makes this particular laptop unit so appealing is its unique display screen that is so crisp and clear that it's almost hard to tell that it's just an image on a monitor.
This Macbook is outfitted with a 13.3-inch screen with a whopping 2560 x 1600 resolution. This particular unit has a 2.6 GHz processor and 8 GB DDR3L. Users will have 128 GB of storage space for saving games, music and videos. The Apple iOS system is used to power this machine and it uses a Lithium Polymer (LiPo) battery which is strong enough to power the laptop for about 6 hours. The MacBook Pro 13.3 weights in at 3.5 pounds and this makes it a fairly lightweight portable device. Consumers can expect to pay about $1199 for this unit.
Asus Zenbook Touchscreen Laptop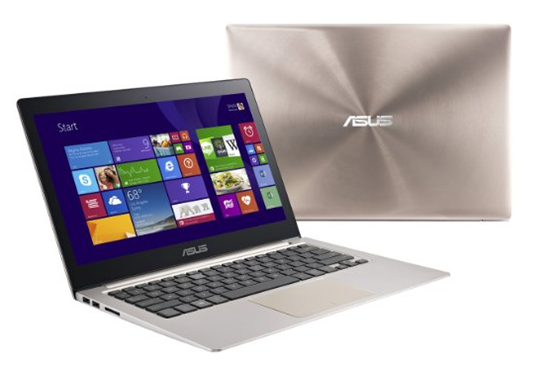 Consumers will be amazed by the ASUS Zenbook UX303LN-DB71T 13.3″ Quad-HD Display Touchscreen Laptop. This unit has a steel like finish that looks very sophisticated and high class. The Zenbook is equipped with a powerful screen resolution that boasts of 3200×1800 pixels. It has a 2 GHz processor, 12 GB DDR3L SDRAM and a 256 GB HD. These are some powerful specs for a laptop model and this is why the Zenbook is such a strong competitor in the electronics computer market.
Users will have power, speed and finesse all at their fingertips. Gamers will love using this machine to compete against opponents online and families can use this laptop model to replace their desktop models in the home. Windows 8.1 is the OS that is used on this device and the unit uses a Lithium ion battery which last for about 5 hours on a single charge. This computer costs $1299 and is definitely worth the price.
MSI Apache Pro-012 17.3-Inch Laptop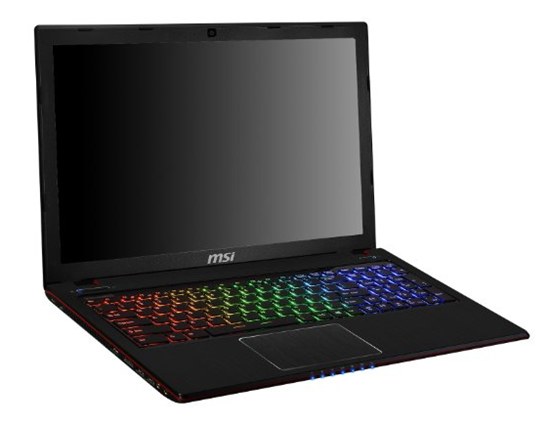 The MSI GE70 Apache Pro-012 17.3-Inch Laptop might not be a familiar brand to most consumers. However, what it lacks in brand recognition it makes up for in performance. First off this unit is priced at $1299. The cost should not hinder consumers from buying this product since its performance more than justifies this expense.
The MSI Apache has a huge 17.3-inch screen with a 1920×1080 resolution. Users will have 3.2 GHz of power for running software and for watching movies. There is 12 GB DDR3L SDRAM and 1024 GB HD which is more than enough room for storing a miniature DVD collection on this laptop. Some Android games can even be played on this system with the use of an Android emulator.
The Apache might weigh in at 6 pounds and be a bit on the heavy side. The extra wieght is necessary because this unit is outfitted with a lot of powerful functions, computer gadgets and features. The Windows 8.1 OS system is installed on the Apache and it uses a lithium batter which provides a 6 hour charge.
Lenovo Thinkpad X1 Carbon 14-Inch Touchscreen Ultrabook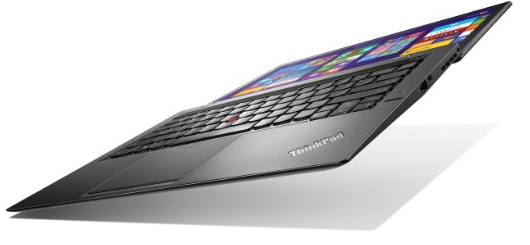 The Lenovo Thinkpad X1 Carbon 14-Inch Touchscreen Ultrabook offers consumers 9 hours of battery life and a 2.1 GHz processor. Users will also have 8 GB DDR3L SDRAM and 256 MB flash_memory_solid_state for storing data. The touchscreen feature allows users to use apps and play games from the Microsoft Store.
Leveno's Thinkpad X1 Carbon is infused with Windows 8.1 OS and it has a sleek design. The unit only weighs 1 pound which makes it extremely portable. People can take this machine with them to school, on trips and to a local coffee shop and not have to worry about straining their arms or back just to carry and use it. The Leveno Thinkpad is priced at $1475 and this piece of technology delivers.
Alienware ALW17 Gaming Laptop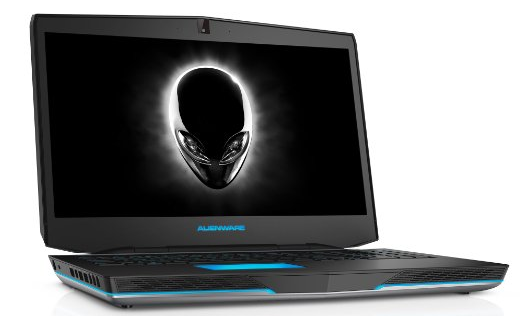 When it comes to laptop models Alienware makes some of the best systems on the market. the Alienware ALW17-5312sLV 17.3-Inch Gaming Laptop is a high performance machine that has been exclusively designed for people who like to compete online. This unit provides power, stability and fast motion which are essential technical elements for gaming online.
The ALW17 comes with a powerful 2.5 GHz processor, 8 GB DDR3L SDRAm and 1 TB of HD. The 17.3-inch screen is large and very clear. The resolution for this model is 1920×1080 pixels. The unit has Windows 7 home premium and it boasts a 2048 MB graphics card which makes it more than great for playing a variety of fast paced games. The lithium battery provides up to 6 hours of game play. The ALW17 weighs about 15. This unit is extremely heavy for a portable laptop system. Regardless of its weight, people can still take it around to different locations if they do not mind the workout that it will give them. The ALW17 is priced at 1649 and is considered one of the best laptops for the money. All of these laptop models are available for purchase on Amazon.com.
We are influencers and brand affiliates.  This post contains affiliate links, most which go to Amazon and are Geo-Affiliate links to nearest Amazon store.
This is the Dragon Blogger Guest Bloggers account for author's who want to submit articles and only have credit in the post instead of having to manage their own WordPress profile.