We are influencers and brand affiliates.  This post contains affiliate links, most which go to Amazon and are Geo-Affiliate links to nearest Amazon store.
Today I will be giving a brief review of the DuaFire USB Mood Light. This particular model, the L5 model, comes in a maximum of 35.4″, or 90cm, LED strip and can be cut to fit your TV screen, PC screen or anywhere else you might want to place it.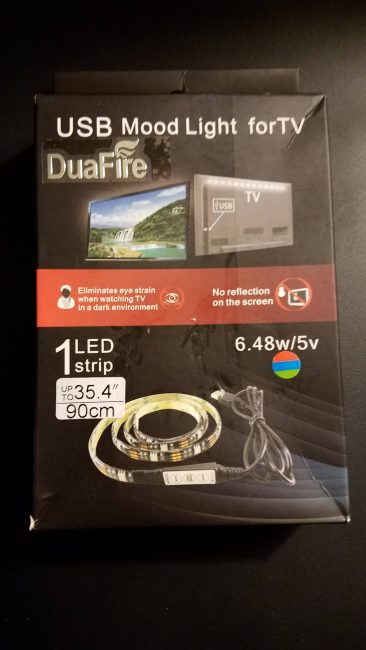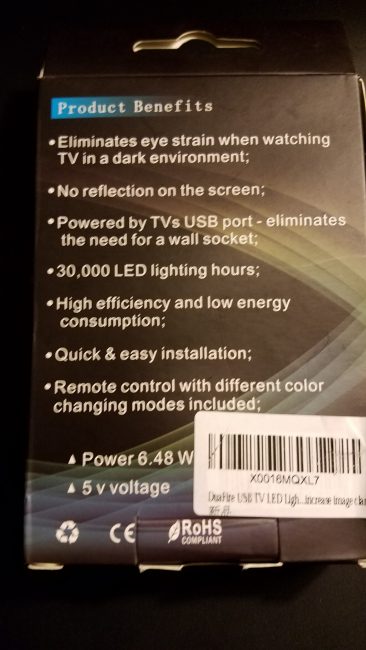 It is supposed to eliminate eye strain while watching a screen in a dark environment. It has a USB connection which can easily plug into your device if you have a USB port handy, which eliminates the need for a wall socket. It boasts an incredible 30,000 LED lighting hours, which I obviously haven't been able to test completely but, so far, it's been rock solid.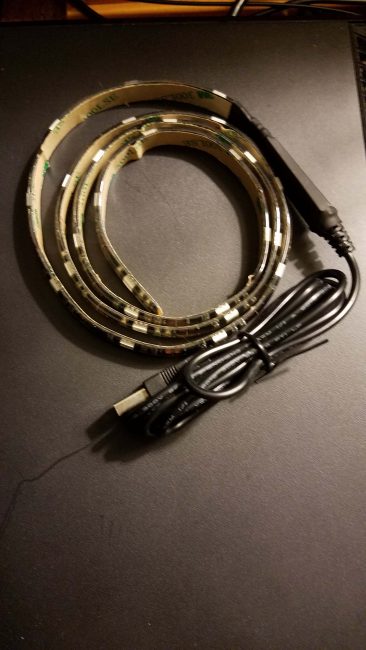 It has a fairly simple installation. The back of it has a sticky application that allows you to apply it to virtually any surface. I would just make sure to properly clean the surface first. It doesn't come with much. Upon opening the box I pulled out the LED strip and a little user manual on how to install and the different modes and colors it has available. There is a small remote for it but, unfortunately, it is attached to the strip so you'll have to get up and play with it instead of being able to change it from further away. There are a total of 20 dynamic modes and 20 different colors. The modes include a a seven color fade, gradual fades of single or multiple colors, different variations of flashes, a couple blasting shots and the auto cycle. I'm not going to list all of the colors, but let's just say it, more than likely, has the color or colors you'll find appealing.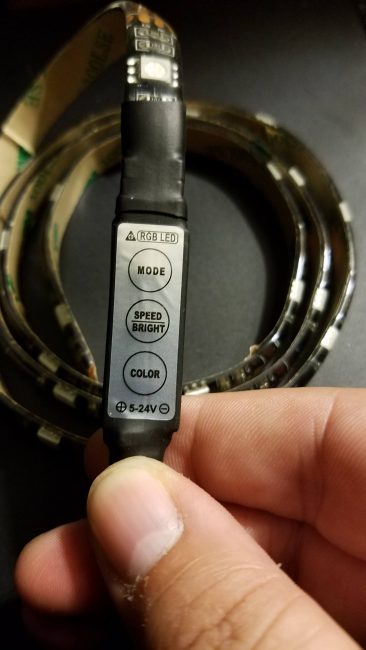 As far as my actual take on this product, there's not a whole lot to dislike about it. I've always enjoyed mood lighting and I love the idea that I could have multiple strips around the house or on the back of all of my electronics that could really change the mood of the room with the simple press of a button. There are a couple downsides, however. The remote being attached is unfortunate because it would be a lot easier to be able to change it from your seat instead of having to get up. A second one is the cord coming off the strip itself is not very long, so if you don't have a USB port handy, you might have to get an extension for it. These are small problems, I know, but they are something I feel should be mentioned prior to purchasing. The only other issue I have with the DuaFire USB Mood Light is it doesn't really have any sort of indicator on what mode you're on, other than the obvious visual one. It's not the worst thing in the world, but it would be nice to know what setting I have it on.
All in all I think this a very good product that isn't going to break the bank. One or more of these could really make a huge change in any room of the house and I highly recommend this product.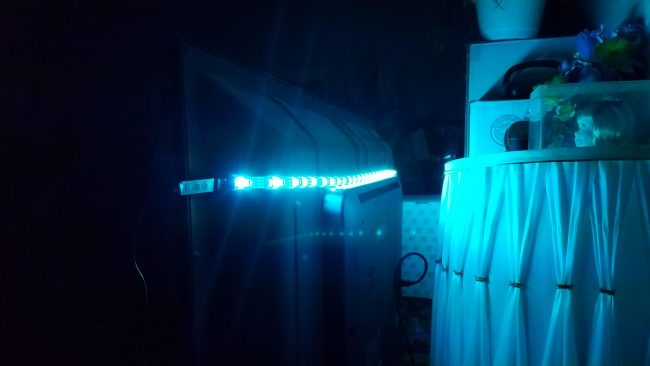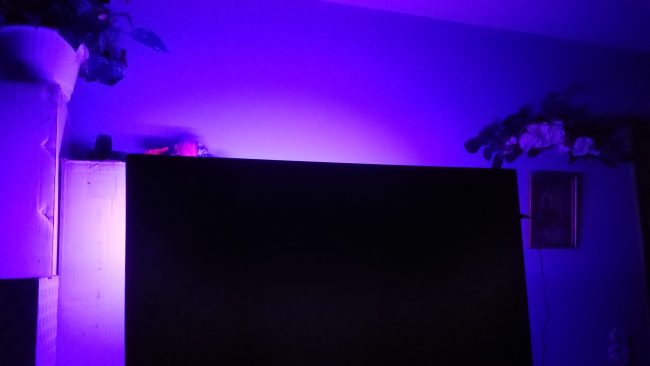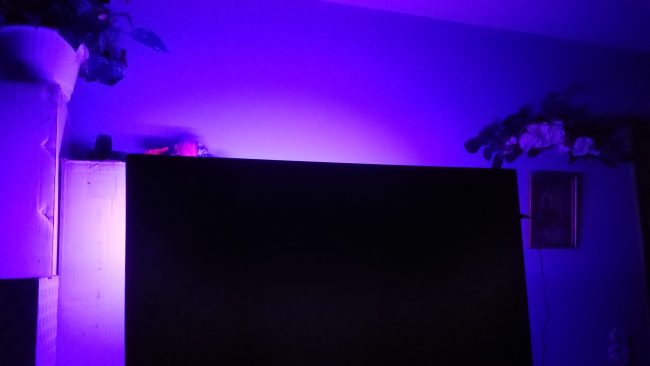 Disclaimer:   Duafire provided me with the USB Ambient LED Light Strip so I could do a showcase and share thoughts on the product.  All opinions are 100% mine and mine alone.  For more information visit http://bit.ly/dbdisclose
We are influencers and brand affiliates.  This post contains affiliate links, most which go to Amazon and are Geo-Affiliate links to nearest Amazon store.
I'm 28 and currently living in upstate New York. I'm an amateur review writer, mostly for movies, and I'm looking to take it to the next level.