Intro
Out of any updates you can do for your PC as a gamer, one of the most important, if not the most important is a video card.  You can get a new processor and see some improvement, an SSD and see a bit of improvement, memory helps lots too but a video card can make or break a game.  Today, I have the pleasure of bringing you a review of the EVGA GTX 1070 FTW, one of NVIDIA's lead board partner's if not the lead partner.  OK, before we get into the card itself, let's check out some of the specs.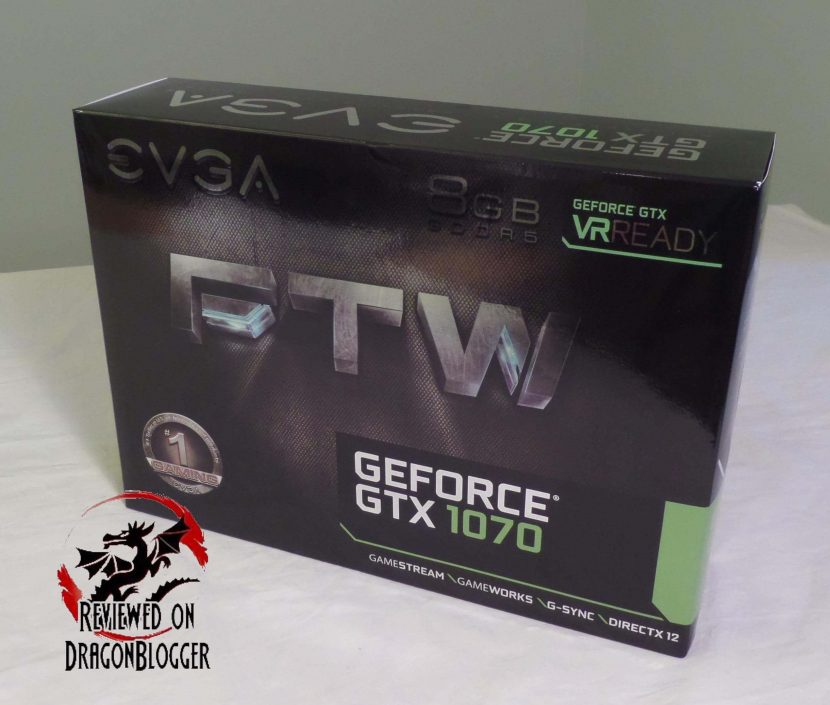 Spec's and Features
1,607Mhz Base Clock

1,797Mhz Boost Clock
8GT's Texture Fill Rate

1920 Pixel Pipelines/CUDA Cores
8,192MB, 256bit GDDR5

8,008MHz effective Clock Speed
3GB/s Memory Bandwidth

NVIDIA SLI Ready
Supports up to 4 monitors

1 x Dual Link DVI-D
3 x Display Port 1.4
1 x HDMI 2.0b
Max Digital Refresh rate: 240Hz

EVGA ACX 3.0 Cooling
10 Phase Power Design
Simultaneous Multi-Projection
NVIDIA GPU Boost 3.0
NVIDIA G-Sync Ready
NVIDIA Ansel
EVGA Double BIOS
NVIDIA GameStream
Supported API's

DirectX 12
OpenGL 4.5
Vulkan

Adjustable RGB LED
Product Details
Length: 10.5in
Height: 5.064in
Width: Dual Slot
OK, let's get on to an unboxing, I am dying to check this out.
EVGA comes out with a bang releasing NVIDIA's latest generation GPU based off of the Pascal architecture and it looks nice doesn't it?
Ok, let's go over what comes inside the box first, aside from the card itself.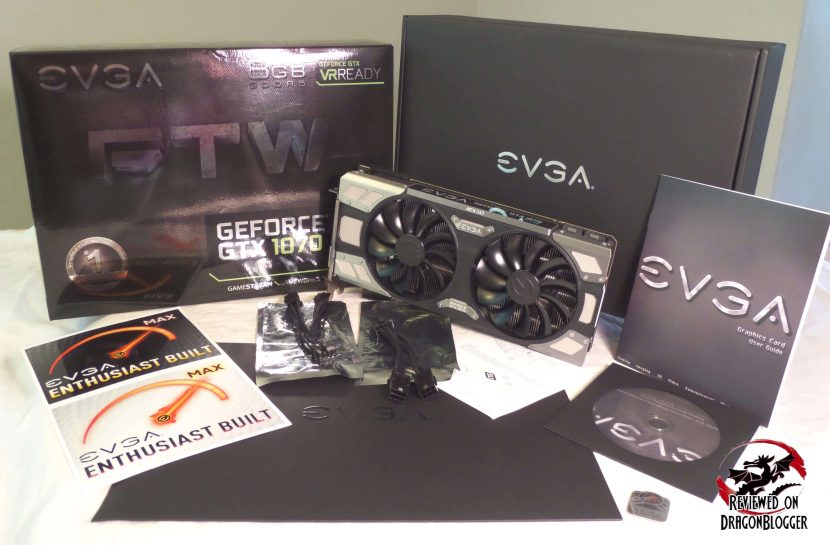 EVGA includes a huge portfolio that has a bunch of documents and swag.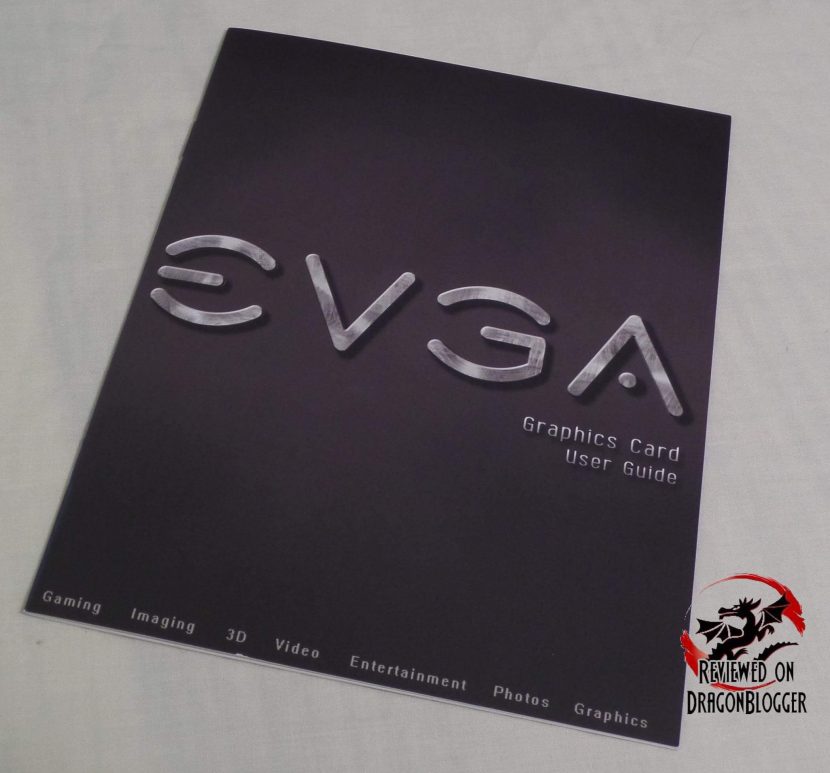 First off we have the User's Guide, and also Quick installation guide.  This guide provides a quick guide on how to install the video card into your system.  It gives a decent amount of information, though later in this review I show you firsthand how to install it, be patient I am sure you will like it.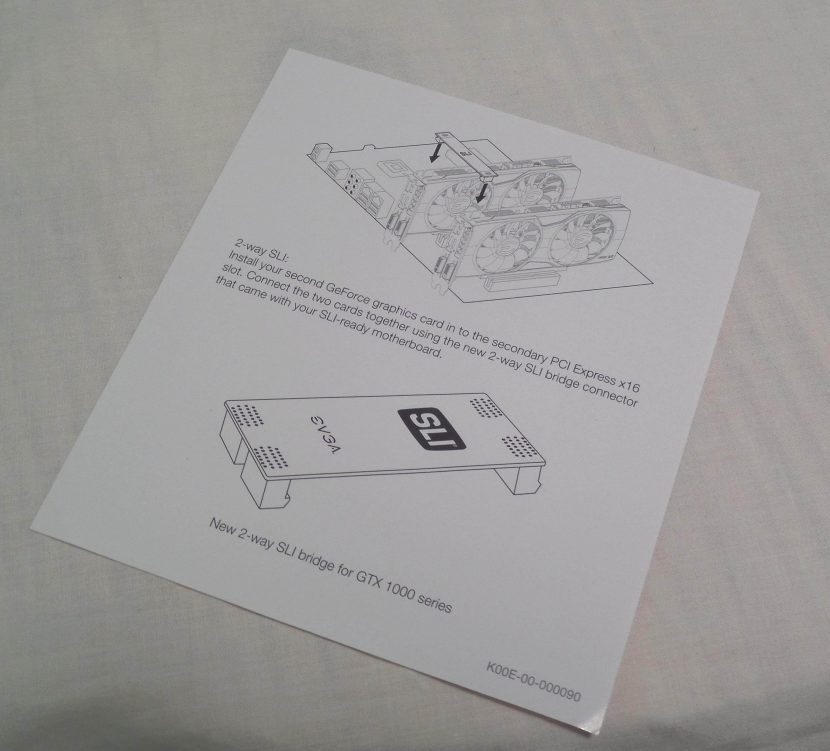 Because it can be difficult… they include a little document on how to install the SLI bridge, even though the SLI Bridge is not included.  Also, this leaflet shows, "New 2-way SLI bridge for GTX 1000 series" and shows an older SLI bridge…. odd.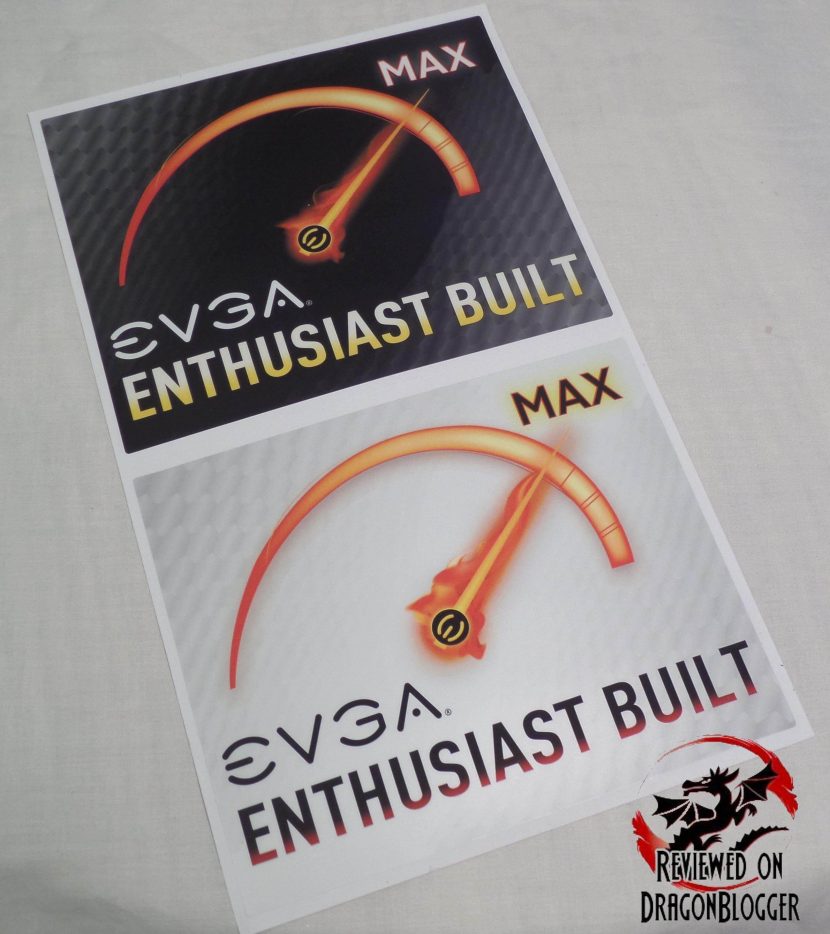 They also include 2 x huge stickers, same sticker really, but one is black and one is white.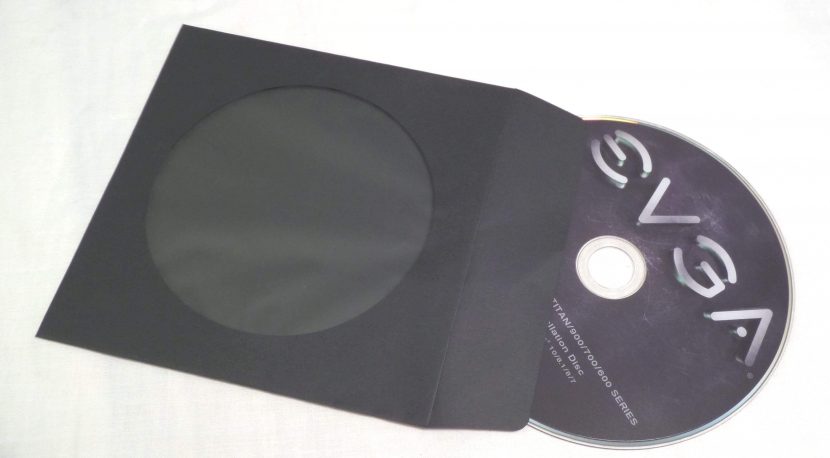 And while I am sure no one uses it, most people don't have optical drives, they include a drivers CD.  Now I never recommend using these CD's because the minute they print these discs, they are already outdated.  I recommend going to NVIDIA's site and downloading the latest drivers for this card.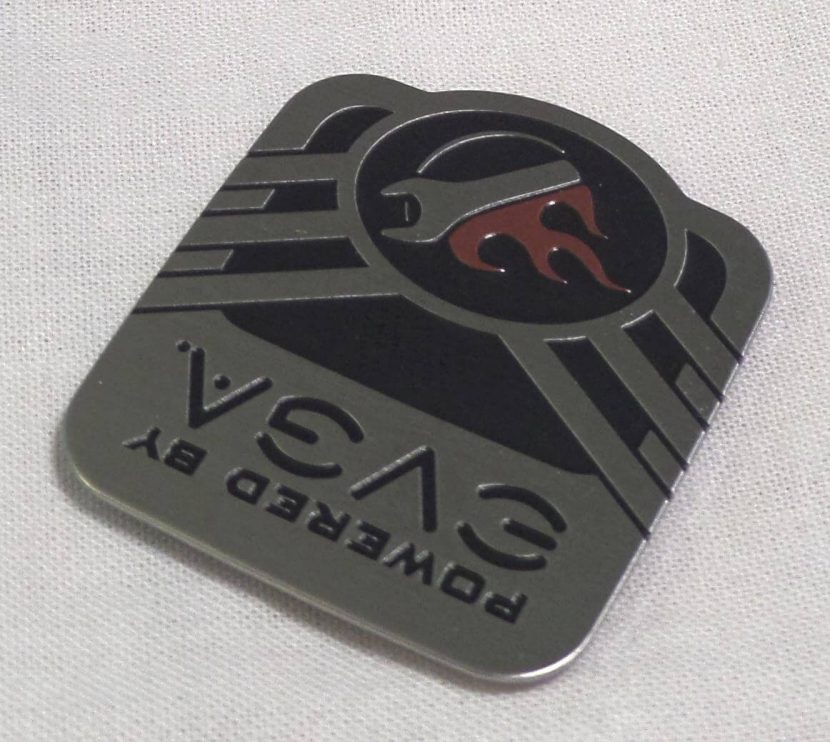 This little case badge is very cool, feels like metal, but I am sure it is very tough plastic.  You may think at first that your card did not come with it, but it might be stuck in a manual or something.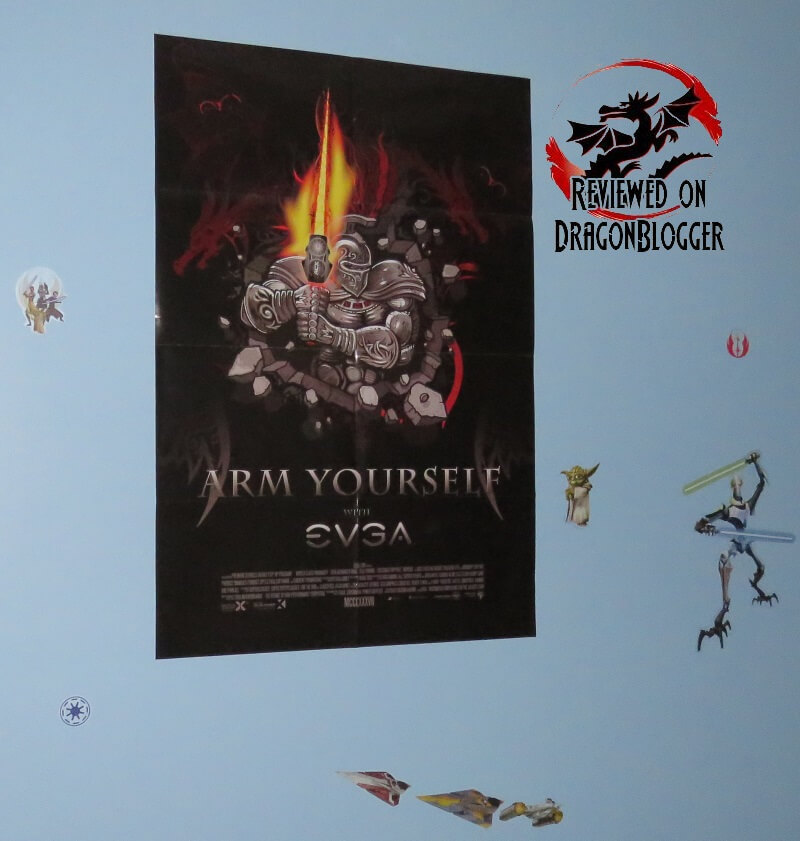 It also comes with this awesome poster.  Not that I wanted this poster in my room or anything, I am an adult…. so I put it in my sons room, on his perfectly clean and smooth wall, which needs no work.  Soon I will be doing some work in my room and I might break a hole in the wall or something, these things happen you know and I will tell my wife that I will put the poster in our room for now to cover the hole, but I will fix the hole soon… is what I will tell her at least….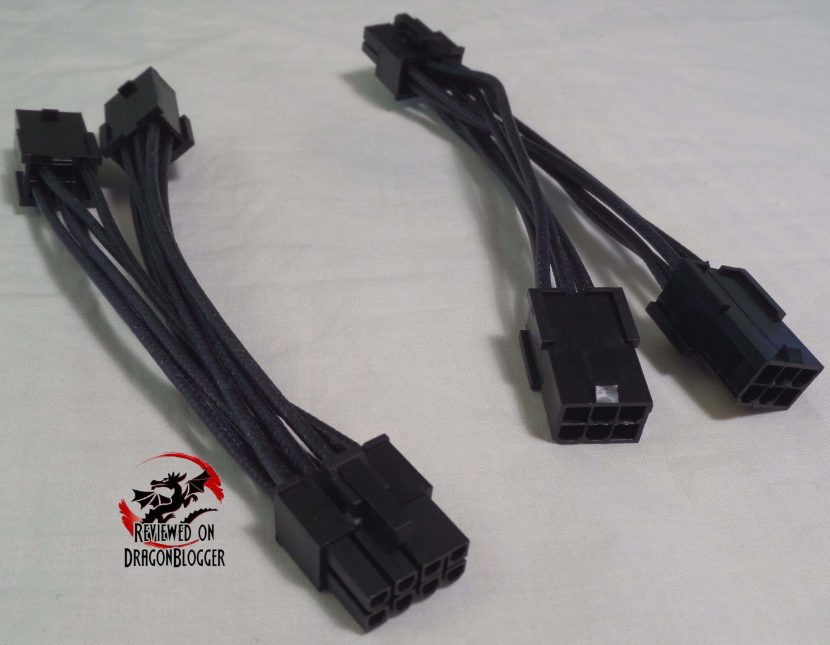 Last but not least, while not inside of the portfolio, it comes underneath the card itself is the pair of 6Pin PCI-E connections to 8Pin adapters.  I will go over this on the next page of this review.  Now let's discover the card itself.