Backing up DVD's is something I do regularly enough if it's a kid's DVD as their grubby little fingers constantly erode the disc and I found dirt, mud, food grease and more on the bottom of DVD discs before.
I highly recommend the first thing you do is backup any DVD in your house that you purchase if your kids have access to pick out the DVD's and put them in the DVD player themselves.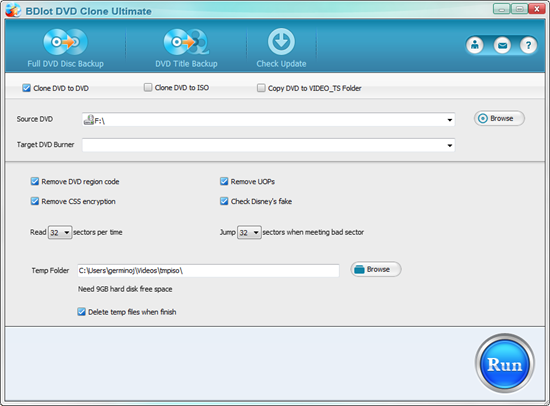 BDlot DVD Clone Ultimate can break just about any copy protection and make sure you have a full backup of your DVD as either an ISO, DVD Folder or MPEG 2 file on your hard drive.  Alternatively you can select just the movie without the extra's to conserve space without losing movie quality.
What makes this program unique is something that brought me back to my childhood.  I remember when my father bought Legend on VHS back in the day, and I hooked up a cassette recorded and just recorded the audio from the movie.  I created my own version of a "movie audio book" back then where I can listen to the whole movie while I lay in bed without having watching it.  You get an odd experience listening to all the background music, dialogue and using just your imagination to picture the visuals.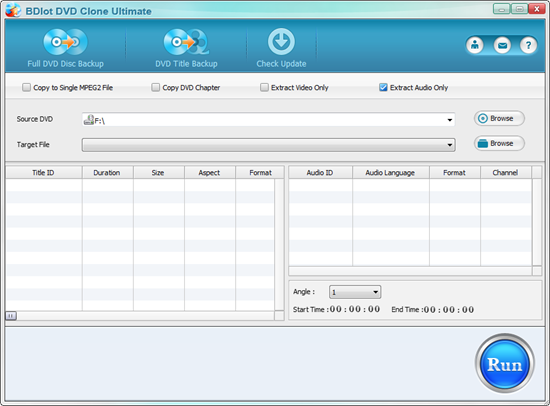 BDlot DVD Clone Ultimate lets you backup just the audio for a DVD without video if you want to experience listening to a movie like an audiobook instead of watching it.  Likewise if you plan on talking or doing voice overlay on movies you can just extract video so you can overlay your own audio later.
Lotsoft has given me 9 copies of the BDlot DVD Clone Ultimate to giveaway to my readers, I will give a license away to the first 9 people who comment indicating they would like to try a copy.  The catch is the licenses must be activated by June 30th, so I will send you link to download and license shortly after you comment.  The license however is permanent and once you activate the product you have the full version you just need to activate before June 30th.
Who wants a copy of BDlot DVD Clone Ultimate to backup their DVD's?
---
UPDATE:  Giveaway Closed
All Licenses have been awarded to readers. Thank you all for entering the contest and expressing interest in BDLot DVD Clone Ultimate.  You can still go download your free trial and test the software out for yourself.
-Dragon Blogger