DropBox is one of my favorite iPad applications now once I figured out how to set it up and use the iPad 2 to create folders in Dropbox.  Now with ease I can simply upload and sync all of my iPad 2 photo's and screenshots with my DropBox folder which is shared on several PC's in my house.  This was far more convenient than having to upload a photo 1 email at a time to my PC which I was doing prior to using DropBox.
The best is that Dropbox is completely free and allows you to store up to 2GB in your own personal cloud storage space.  There are many WordPress plugins like BackupBuddy which can also sync and backup your WordPress installations to DropBox as well.  Using Dropbox means you can sync all of your photos, documents, files and have access to them from the cloud via any computing device.
DropBox is easy to install and use once you have it installed on your iPad, just open up the DropBox application.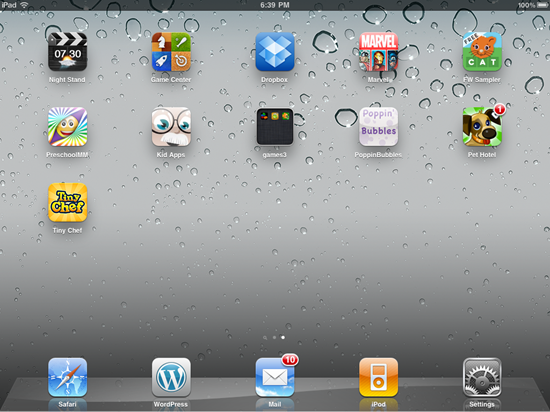 With DropBox you can simply click on the + button and upload as many or as few photo's as you want in minutes.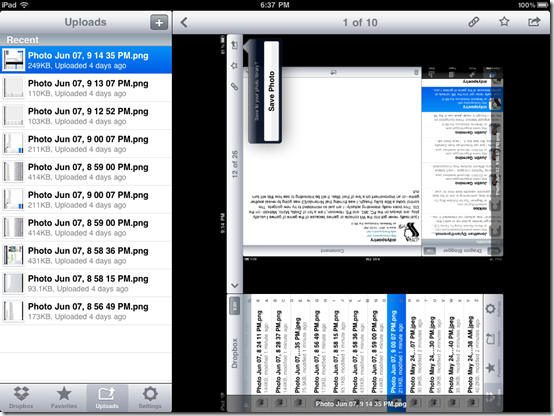 Selecting your photos simply by tapping (which checkmarks) which photo's you want to sync to your Dropbox folder.  You can even select what folder you want to upload them to by click on the bottom folder, you can even create a new sub folder.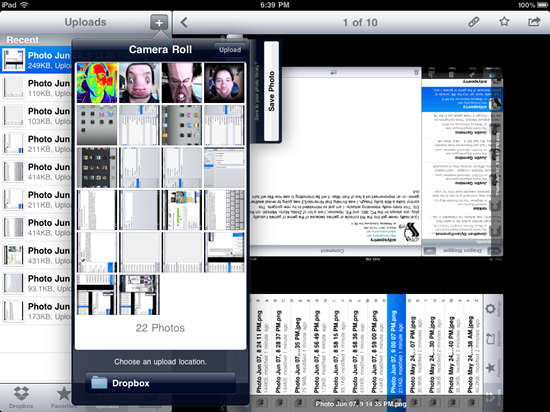 I uploaded this test pic of myself using thermal camera photo effect in Photo Booth on the iPad.  Synced it to DropBox then uploaded to WordPress from Live Writer in less than 2 min.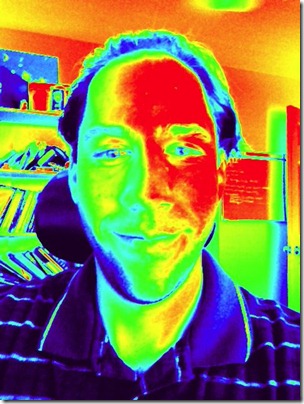 I highly recommend you get and download the Dropbox free application for your iPad and PC, if you are a WordPress user both the BackupBuddy (best WordPress backup system) and EZPZ One Click Backup can sync your WordPress database and files to your DropBox to make sure all your content is backed up in the cloud.
Just look for DropBox on the iTunes app store and you can also get DropBox for android tablets here directly from Dropbox.
-Dragon Blogger