While most of the shopping is done online now a day, the traditional way of selling is also under a constant upgrade. Starting from the application of changes in the how the materials and goods are arranged, to taking out the final bill receipt, everything has changed from the way it was say 10 years ago. Most of the innovation is seen at the billing counter with the installation of high-end point of sale devices (POS), which not only look high-tech, but they also make the life of the shop owners super easy.
Here are some of such essential and efficient devices from Shopify, one of the leading point of sale device providers worldwide.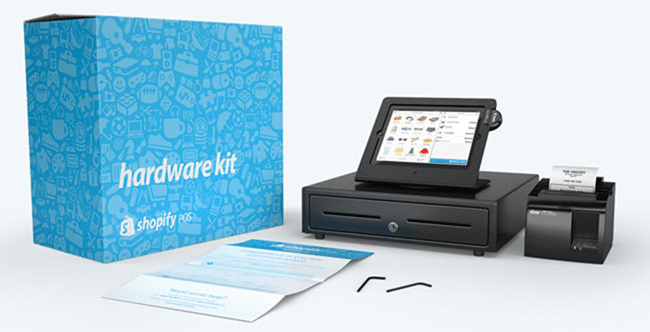 APG Vasario Cash Drawer
One of the most versatile POS cash drawers, the APG Vasario Cash Drawer is ideal for use in a number of applications points such as convenience stores, fast food & fine dining, gasoline service stations, general retail applications, hospitality, lottery terminals, and mass merchandising etc. The product lines that include the Series 100, Classic, Series 4000, Series 6000, and Vasario are built keeping in mind the mild, medium to heavy-duty use. The interesting point is that the lockable cash drawer can be opened with the keys included or wirelessly with the iPad app.
Shopify Card Readers
The Shopify card readers are smart looking POS devices that accept credit cards securely. The built-in touch screen captures the signature and stores it digitally. The external card terminals are very useful in case of accepting any third party chip & PIN credit cards.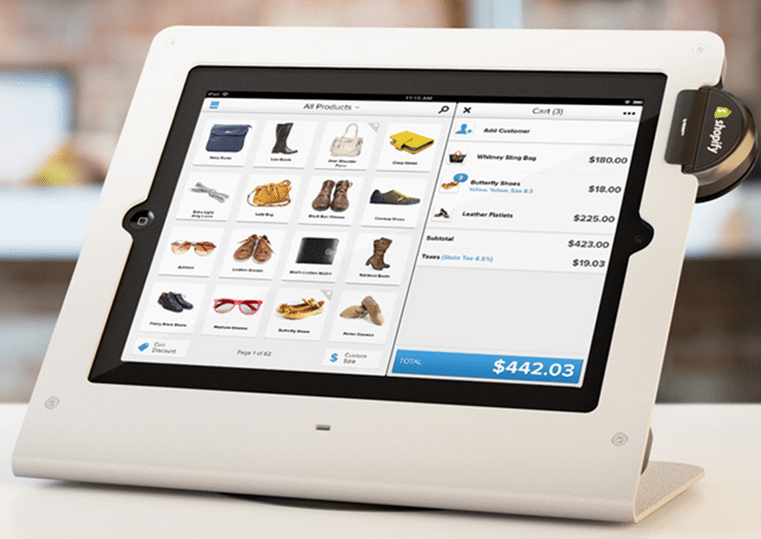 iPad Stand
The iPad stand makes it easier and smarter for the shopkeepers to operate. The WindFall POS iPad stand by Shopify is a solid and secure display stand that beautifully holds the iPads. The elegant design gives it proper option to make accessible the cameras, antennas, speakers, audio jack, ports, screen lock buttons.
Barcode Scanners
Shopify's Barcode scanners are real wonders; they save enormous time, effort, and cost. This very essential point of sale device minimizes eradicates manual data entry almost to zero. Important aspect of confidence building with this barcode scanner is – Apple certifies them for the iPad, iPad Mini, iPhone, and iPod touch. They wireless, battery operated, and are extremely ideal for mobile scanning applications and inventory management.
Micronics Receipt Printer
Another essential point of sale device – Micronics receipt printer that is importantly eco-friendly, operated both through cable and wirelessly. Set up and installation is very easy, though support service is provided at hand. Some of the high points of the receipt printer include; "Plug & Play" USB or Ethernet drivers, "Drop-In & Print" paper loading, high throughput: 22 RPM (receipts per minute), internal power supply, revolutionary 'futurePRNT' receipt design software, and the device is certified by almost all major software houses.
Point of sale devices are great ways of becoming smart shop owners making smart sales. These are some of the very common, but essential POS devices that every shop owner must consider to install for better shop management.
About the Author
This article was contributed by Maxwell who loves the fact he can charge customers credit cards using his iPhone or iPad as a POS device now, this makes setting up shop at a fair or garage sale easy without requiring cash customers.
This is the Dragon Blogger Guest Bloggers account for author's who want to submit articles and only have credit in the post instead of having to manage their own WordPress profile.