EasyAcc has a nice felt carrying case for your Macbook 13 inch or in my case a Carbon X1.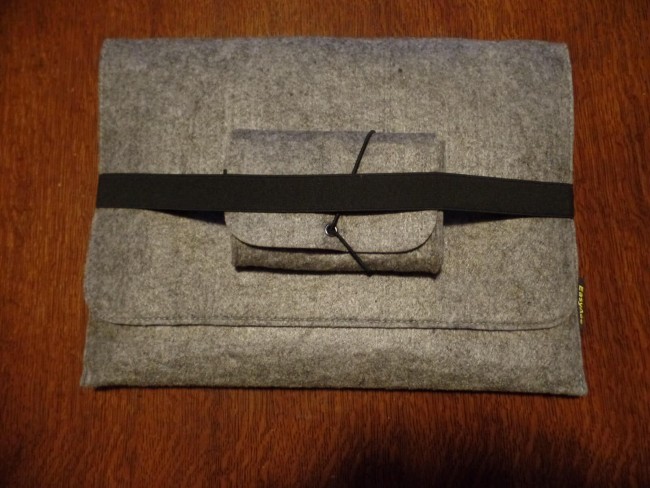 Obviously you get the EasyAcc Felt Carrying Case but you also get a mini case.  This works great for a cell phone.  Matching cases for your laptop and your phone.  Don't let the felt scare either.  The felt is thick providing some protection for your laptop.  There are also pockets inside for pens or business cards.  All well organized.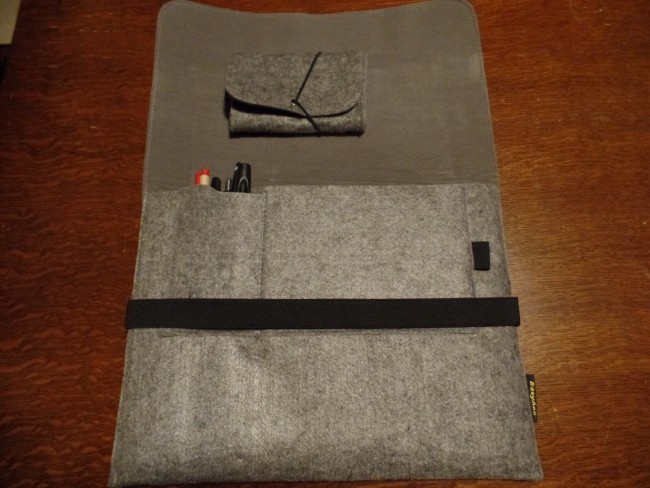 There is a flap that comes down to secure the laptop inside the EasyAcc Felt Carrying Case with a strap to keep it the flap in place when carrying or sitting on a desk.  Laptop slides in nice and snug.  I like that.  My laptop being lose in a case never made me feel very comfortable.  Not the case with the EasyAcc Felt Case.  I have a nice backpack my laptop is usually in while in transit but I still like using the case.  Makes it easy to grab the laptop and carry in through the office to a meeting.
The case feels good to the touch.  It is felt so I think that is to be expected.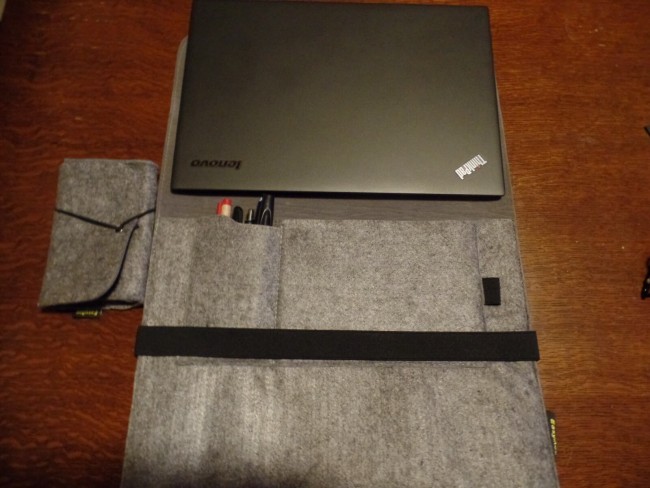 For less than $14 ($13.99) on Amazon the EasyAcc Felt Carrying Case is a nice case that adds some protection and organization for that laptop you have to have.