Have you ever been somewhere and got that itch to hear some music or your favorite podcast?  But then you realize you have no headphones?  You really don't want to listen on those phone speakers where you can barely make out the words.  Or maybe you just don't like headphones or want others to hear what you are playing with you.  The 
EC Technology 5W Mini Bluetooth Speaker
 could be a very cost effective solution. For $29.99 you get a multipurpose Bluetooth 4.0 speaker and we got one to review from 
EC Technology
.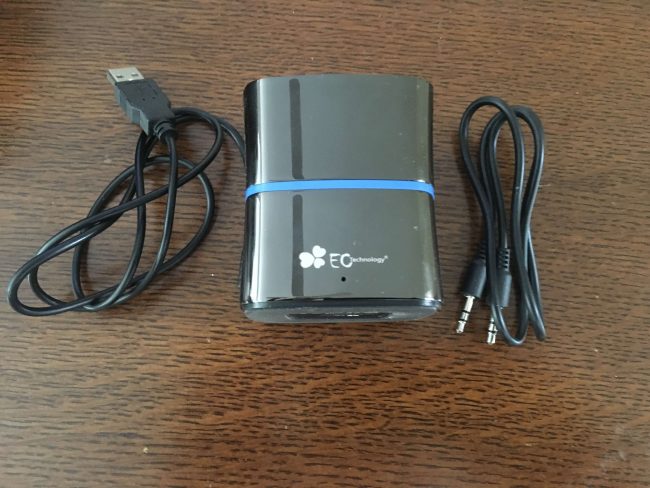 EC Technology 5W Mini Bluetooth Speaker 
As with most of these Bluetooth speakers you get a standard Micro-USB cord for charging and an audio cable if you prefer that hardwired option or don't have a Bluetooth compatible music player.  Both work well and obviously the audio in cable is straight forward to operate.  Plug the cable into the headphone jack of your device and then into the audio jack of the EC Technology 5W Mini Bluetooth Speaker  and you are set to rock, take a phone call or listen to your favorite audio.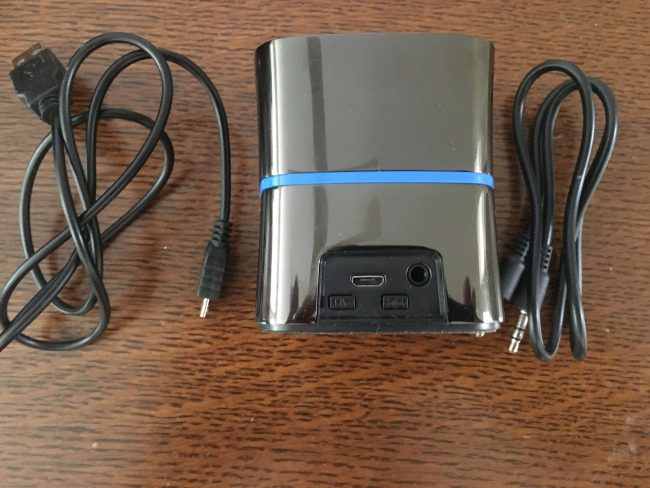 The Bluetooth option is almost as easy as the wired option.  Turn the device on,then have your phone ready to find Bluetooth devices to pair with and look for EC01 and just click connect or pair.  I had no issues with my iPhone 6s, my wife's Galaxy S6 or with my Nexus 7.  The sound quality was a little different from device to device but I attribute that to the device not the speaker.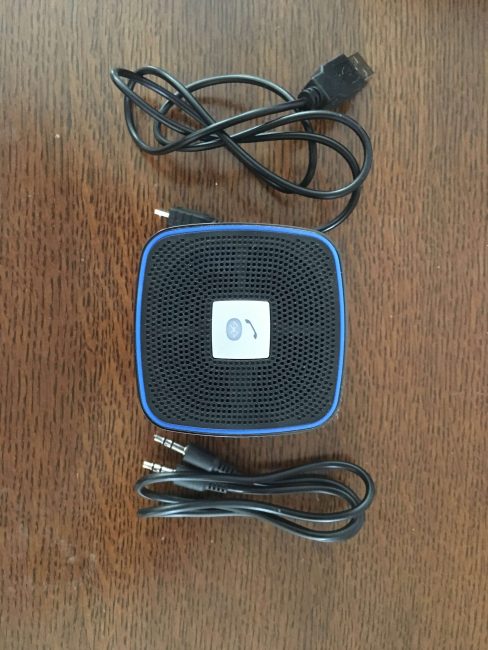 As for function access, there are forward and back buttons which will also work as volume up and volume down if your device supports it.  On the top of the speaker is a multi-function button which will play/pause music, answer a phone call, initiate pairing mode and acts as the power on/off .  Another feature of the EC Technology 5W Mini Bluetooth Speaker  is that it can work as a speakerphone complete with built-in microphone as well.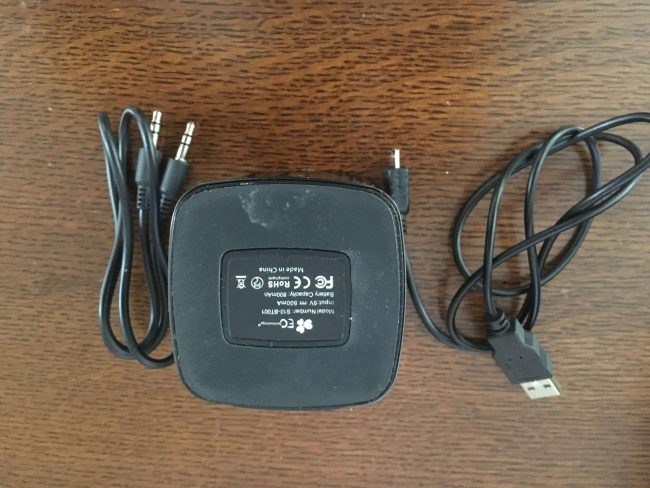 The sound is better than some of the Bluetooth speakers I have listened to in the same price/size space.  It performs better when you have bass in your music than most Bluetooth speakers of this size as well which I was happy with.  There is nothing tinny with the sound which is an issue with many small Bluetooth speakers.  You will experience a bit of distortion if you crank it up but you are not supporting a party with this speaker.  It will supply ample sound in a good sized room just not a filled room.  So I found that the sound quality is good whether it was playing music, podcasts or participating in phone calls.  Phone calls may be the weakest point but it is still useable.
4 stars out of 5. $29.99 on Amazon EC Technology 5W Mini Bluetooth Speaker