I needed a new mousepad after my old one got frayed at the corners and it was my last mousepad that didn't have stitched edges.  After this happened yet again I am convinced that stitch edged mousepads are the way to go to avoid that cloth separation that happens from extended use.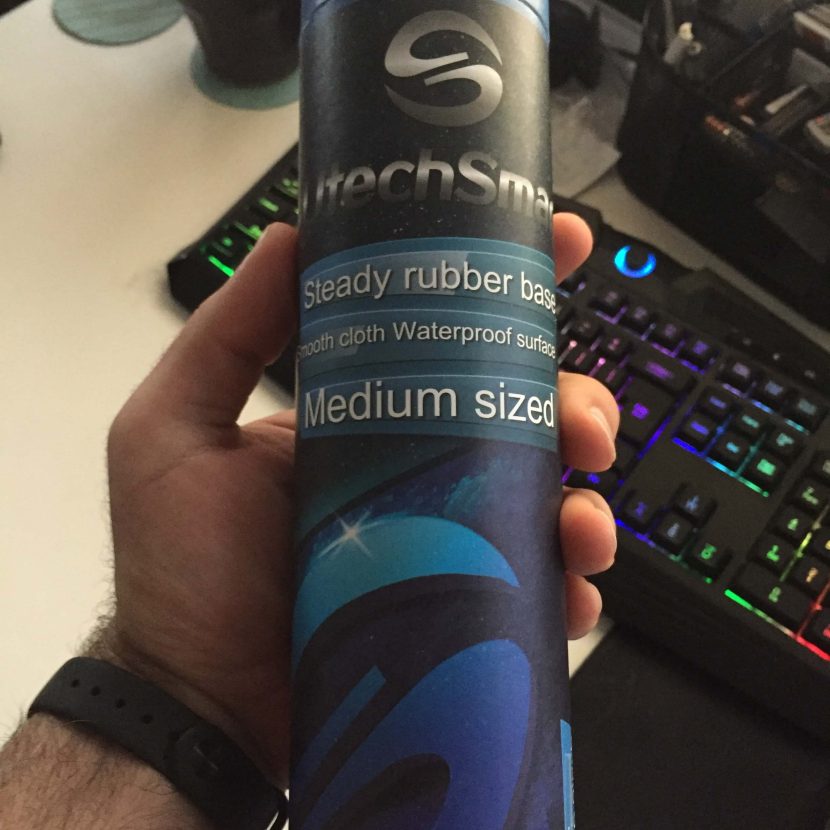 So UtechSmart sent me their very reasonably affordable medium sized mousepad with stitched edges and the design, logo and feel were a great selling point.  You get a thick, sturdy mousepad for $9.99 and this impressed me as any mousepad could.  The mousepad comes rolled in a tube which is tight but not too tight, it only takes a few hours for the mousepad to lose the curve that it wants to have and it lays flat without issue.  You could of course set a book on it and make it flatten faster, but it does so overnight too.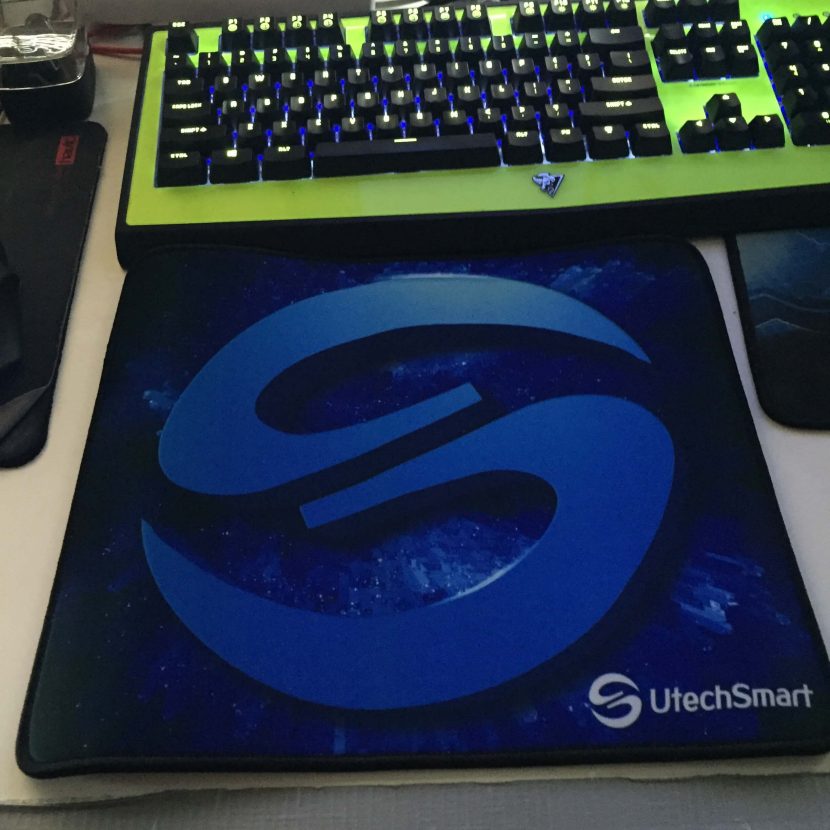 I have other stitch edged mousepads, so the stitching is on-par with other mousepads, what I can say is that the Utechsmart stitch edged mousepad is a little thicker and the rubber base on the bottom is thicker and grasps the desk better than my other stitch edged mousepad.  The cloth surface is also smoother and your mouse glides effortlessly across its surface.  As a fan of UtechSmart and I have reviewed many of their products over the years I now have one of my computers running the UtechSmart Saturn, Uranus Metal Base Gaming Mouse and now the UtechSmart stitch edged mousepad.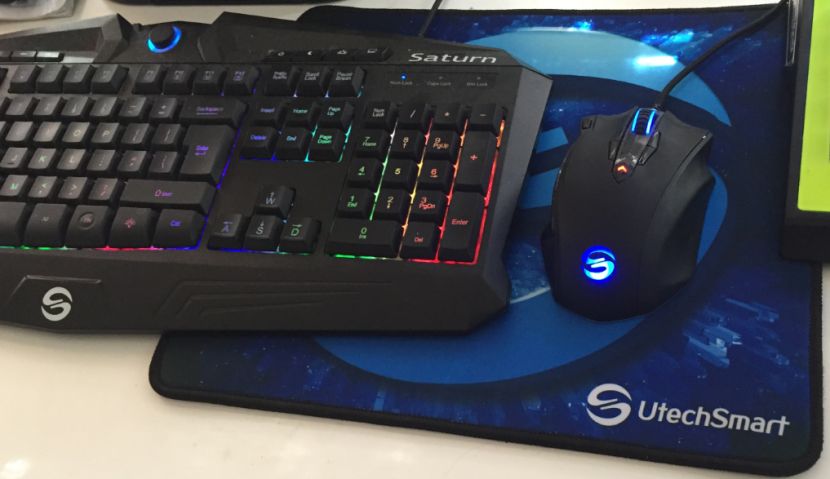 Every product I have reviewed from them I have found to be quality and many of the products like the keyboard and mouse have been in use for more than 6 months now and I like them better than many other mice and keyboards I have reviewed since then.