The Smiphee iPhone 6 Battery case that was sent to me was the thinnest of all the phone battery cases I have reviewed.  It barely adds any thickness or length to your phone and it offers nearly double your phone battery life in the case. This case adds 11 hours of talk time or about 8 hours of combination usage to your iPhone 6 and barely adds thickness or length and is the thinnest iPhone 6 Battery case I have reviewed to date. Highly recommended and it includes a screen protector, my only improvement would be to have rubberized bumpers and a full front protector in a future model.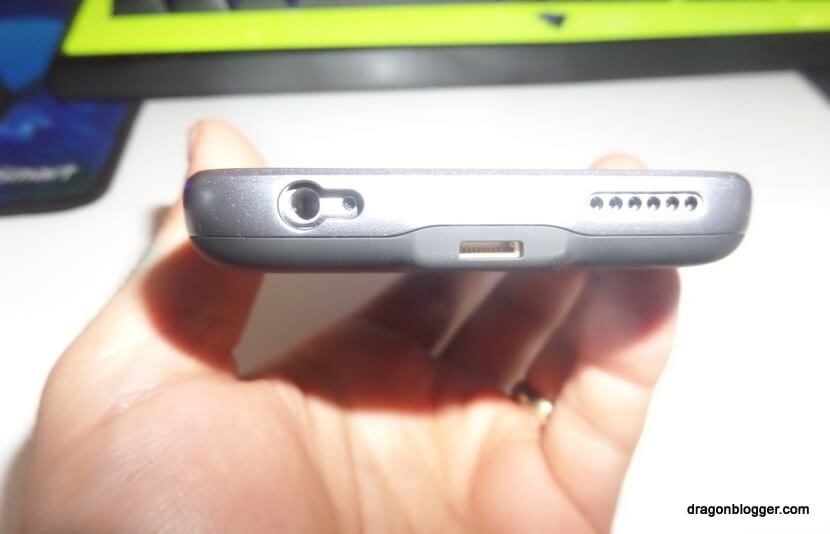 You can see from the photo above the bottom of the iPhone 6 with the Smiphee Battery case easily allows you to plug in the lightning cable to charge the phone or the headset jack without needing any extenders or adapters.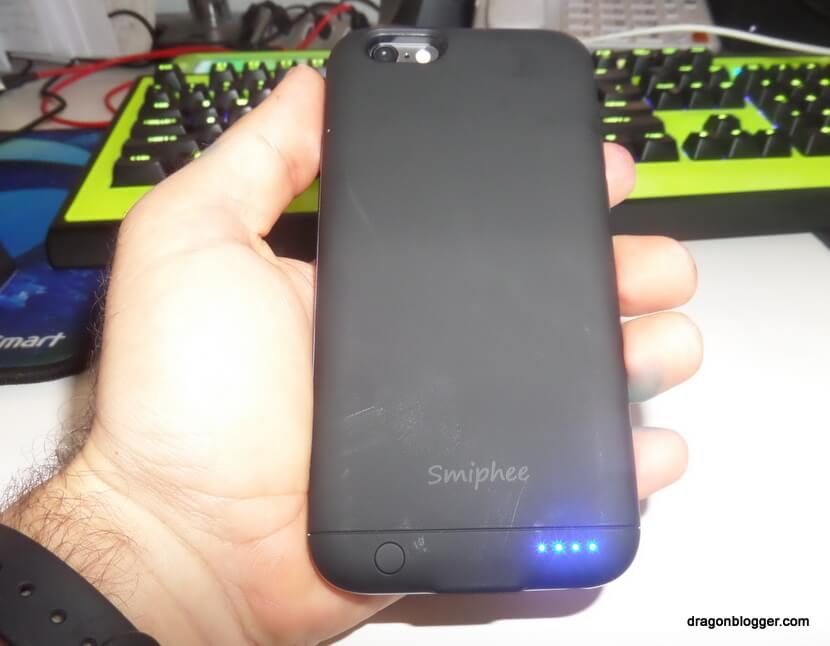 The Smiphee iPhone 6 Battery Case has 1 button and 4 LED lights on the back to indicate how much battery the case has left.  The one minor annoyance is to have the case start charging your phone you have to actually hold the button down for about 3 seconds.  It won't start charging the phone with a simple press or even a 1 second delay, so you may think you activated it when you haven't, make sure you check for the charge symbol on your phone.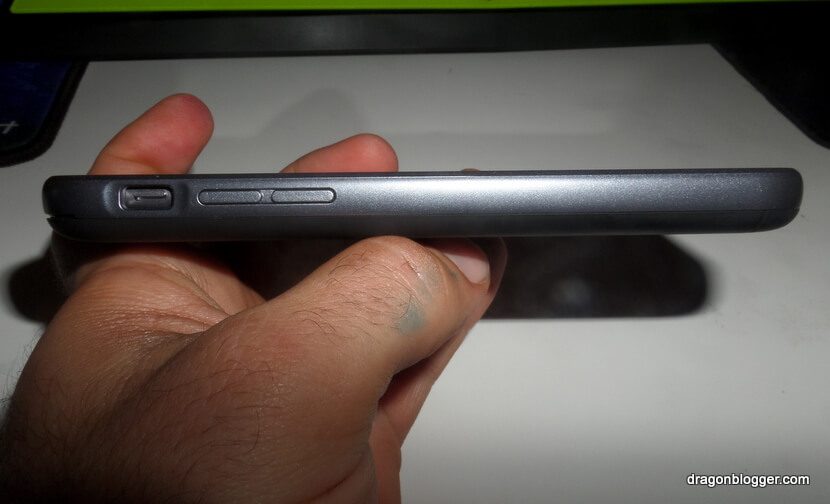 The volume up/down switches are easily accessed but the switch to toggle vibrate (silent) mode is a little blocked by the case meaning you really need a fingernail to click it as a thumb is too big to grasp onto the switch anymore with the case on.  Not a big deal, but I did find it a tad more cumbersome to switch it into silent mode because the case blocked my finger tip.
The Smiphee iPhone 6 Battery Case comes in 3 colors currently, Black, Pink and Light Blue.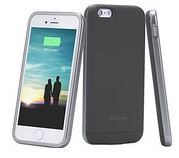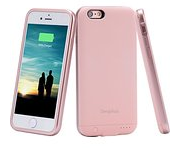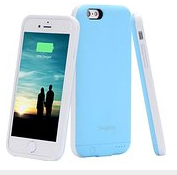 Watch the Video Review of the Smiphee iPhone 6 Battery Case