Now that the year is closing to an end, I hope you guys had a very Merry Christmas and have received nerdy gifts aplenty. Our friends from Edifier sent me a gift this holiday season, the foldable H650 headphones! With all honesty, these are among the best sub $50 headphones I've ever used, let me explain…
For under $30 bucks, Edifier offers a very comfortable, light weight, and foldable headphones with exceptional sound quality. That is what you get with the Edifier H650.
When you first hold the H650, they simply just feel solid in your hands, which is good. Sometimes I'm convinced certain headphones have nothing but plastic around a well known name (ahem, Beats). They are on-ear headphones, but they don't have the discomfort that on-ear headphones tend to bring. The padding around the earpiece is soft and dense. So not only do they keep the fit snug on your head, they also stop major sound leakage.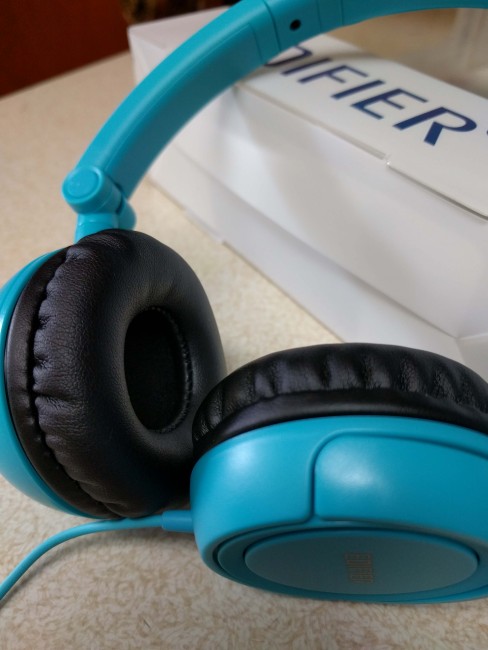 Now let's touch on the main point of headphones, sound. This area is something the H650's do not fall short in. The bass you feel is surprising. You couldn't expect it from headphones this wallet friendly. They deliver a very solid thump, while still keeping the sound quality alive. They hit the highs very well, almost too well sometimes. A couple times I felt as if the singer was right in my ear screaming at me (but hey, to each their own).
Head over and grab yourself a pair of the H650's, they have fun colors to choose from, they're cheap, and they rock. Be sure to check out their other great products when you stop by as well! So long guys, happy new year!  These headphones also come in 5 different colors too!
Disclaimer:  Edifier sent me the H650 Headphones to do a thorough and honest review.  All opinions are 100% mine and mine alone.
Hello all. Glad you could be here. My born year is 1995 and I have been raising hell ever since. By raising hell, I mean that I love to work on cars, computers, play video games (currently UFC 2), spend time with my family, and simply enjoy the little things. I love what I do and I do nothing else.
Onward!