Over ear, in ear, on ear, all styles of headphones are available today.  The Mixcder Drip Bluetooth On-Ear Headphones are of the on-ear style.  So they do not encompass your ear they ride right on them.  I usually refer the over the ear but the cushion on these makes them pretty comfortable.  They are a little big when on your head but that is in part due to the cushion for the ears and your head.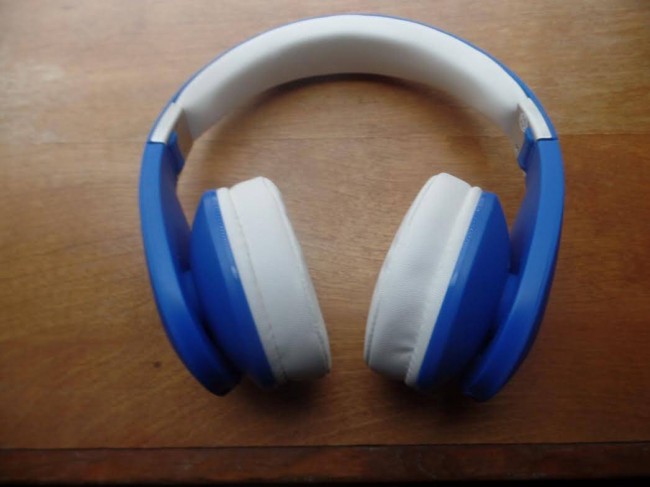 The Mixcder Drip Bluetooth On-Ear Headphones are very blue with the white cushions. Nothing subtle about them when they are on your head.  They are a bit plastic in their build though. You can really feel the plastic when you pick them up and put them on.  This does allow them to be very light though so they don't cause any head or neck strain when worn for long periods of time.  You feel them on your head but they are not heavy on your head.  I have worn Beats headphones and feel their weight on your head, especially after extended wear.  So the plastic makes you question the build quality but when they are on your head you appreciate the lightweight plastic.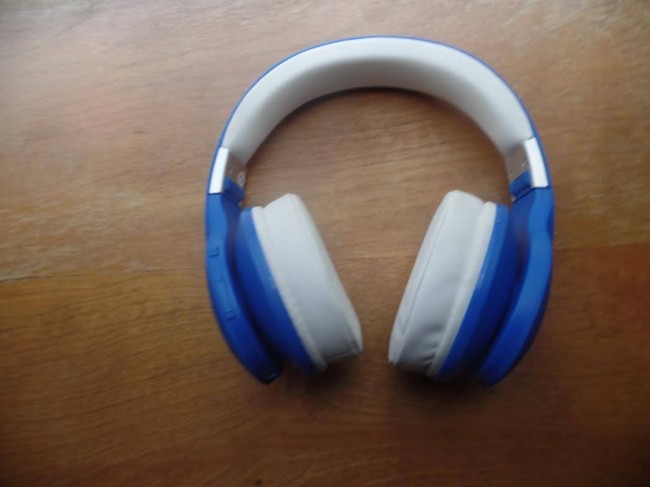 With the Mixcder Drip Bluetooth On-Ear Headphones you have both Bluetooth and Wired options for listening to your music or podcasts.  For me the wired option always sounds a little bit better.  But you lose some freedom being wired.  So Wired vs Bluetooth is usually determined by the activity I am doing.  I listen more to podcasts than almost anything else.  I do listen to some music and I do watch movies.  These headphones do ok for each of these scenarios.  They provide decent sound and you can understand lyrics, hear voices, and you get the background in the movies.  But they are a bit underwhelming.  The headphones are acceptable for podcasts but for music and movies I personally would find another pair of headphones. Wired is a little bit better but not so much it makes me want to wear these instead of something else if I have a choice when watching a moving or listening to music.
You do have all the controls you need on the headphones.  You have your volume up and down and your power button.  Connecting the headphones to your phone or tablet via Bluetooth is pretty easy.  Audible tones indicate power on and power off, they also let you know when the headphones have connected to a device.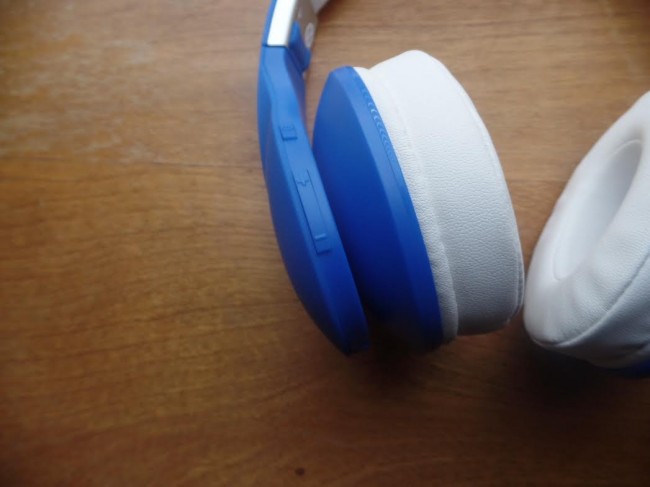 My kids like these headphones.  They like how they look and how how light they are.  They have had a couple pairs of headphones that really bothered them with how they sat on their heads.  The sound quality doesn't seem to bother them at all (their ears don't care about sound quality as much as mine). They normally listen wired so they do get the better of the two options.
The headphones come with an audio cable for the wired connection and also a USB cable for charging.  The headphones take a couple hours to charge from dead and lasted about 4 hours on Bluetooth which overall isn't a fantastic battery life either in my opinion.
So all and all I would rate these at 2.5.  They are light and pretty comfortable but miss on sound quality for me as well as don't hold enough of a charge.  They do work for podcasts but that is about it.  I bumped it .5 stars because my kids like them and they seem more suited to kids who are less picky about sound quality.