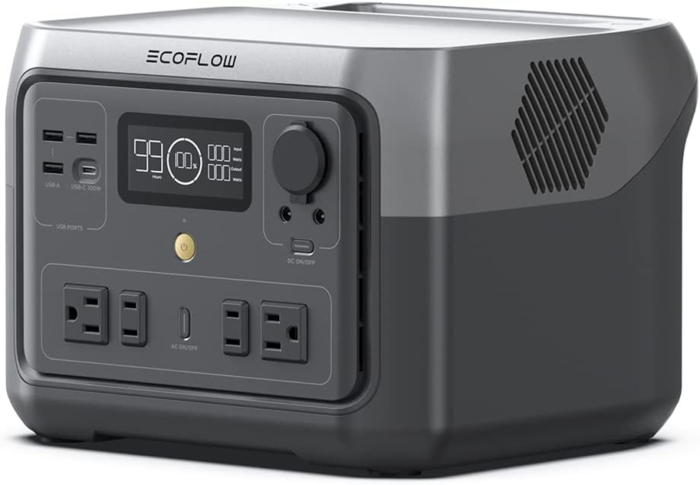 Tired of unexpected power outages? Forget noisy generators, a portable power station is what you need in your home
No matter where you live, power outages occurred at least 1 time a year and will increase if you live in a hurricane-prone area, so it's important to be prepared in case that happens. Surely you think that a generator that runs on gasoline is the best option, but they are usually very noisy and heavy, so it can be a problem if you want to take it camping or if you want to use it without disturbing other people. So, instead of using a noisy generator, you can use a high-performance portable power station.
Portable power stations usually work quietly and best of all, they have a compact size, which is much more practical compared to generators that run on fuel. Performance can vary, but you'll usually be able to connect most low, medium, and even high-power devices. So, you can use a portable power station during natural disasters, power outages, or when planning to go camping.
The EF ECOFLOW RIVER 2 Max portable power station offers great performance no matter the weather conditions, so this will work very well during hurricanes or power outages caused by heavy storms. You can connect most devices and best of all is the battery quality, this thing can last more than a decade. Next, discover the most interesting features of this product.
Features of the EF ECOFLOW RIVER 2 Max portable power station
The main feature of the EF ECOFLOW RIVER 2 Max portable power station is that an output of up to 1000W, which allows you to connect appliances with outputs less than 1000W, you can also charge cell phones, laptops, cameras, and all kinds of devices easily and quickly. You can find 11 types of ports so you can use most of your devices without any limitations. You can find AC ports, 100W USB Type-C, USB-A, and DC ports. Keep in mind that each AC port has a maximum output of 300W. It is important to know the actual consumption of your appliances before using this portable power station.
LiFePO512 +3000 cycle battery
If there is something that characterizes the EF ECOFLOW portable power stations, it is the high quality of their batteries. The portable power station EF ECOFLOW RIVER 2 Max is equipped with a rechargeable LiFePO512 battery, which offers incredible performance, so it is designed to last +3000 cycles before reaching 80%, this means that the duration of this portable power station is at least 10 years. After reaching 80% battery you can continue to use it and get great performance with slightly lower autonomy, this makes the RIVER 2 Max one of the best portable power stations.
Although the battery life is at least 10 years with average usage, it's important to get a good warranty when you buy a good quality portable power station. All EF ECOFLOW products are protected with a friendly warranty and personalized customer service, so you don't have to worry about unexpected problems, ECOFLOW portable power stations are considered one of the best today. When you buy the RIVER 2 Max you get a 5-year worry-free warranty, so in case a problem occurs during the warranty period you just must contact customer service.
You can buy this item here on Amazon
My name is Joel! I love to read, I go to university like most people my age.
In my free time I usually train boxing, I love music, I also know how to play the guitar and the harmonica.