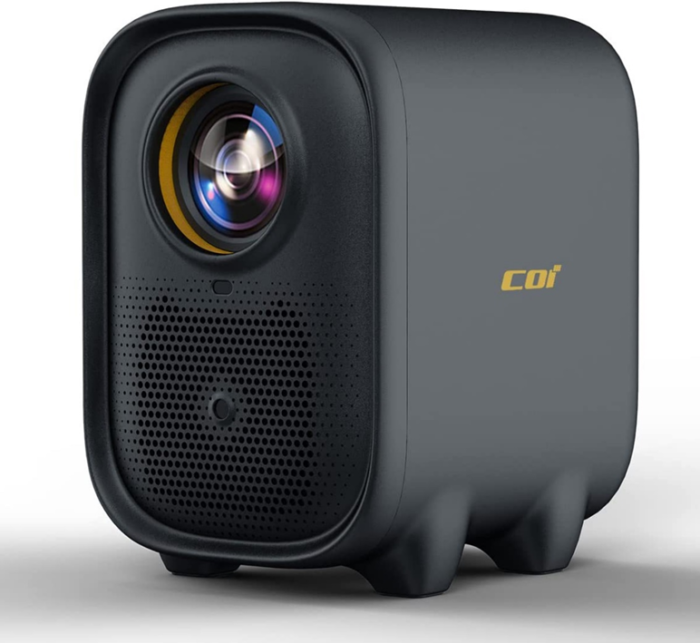 Looking for a high-quality projector to enjoy your favorite movies and series in the best way?
If you are a fan of movies and series, you probably usually go to the cinema frequently. Although as you know, it is not always possible to go to the cinema when we have a backbreaking job, so having your own home theater seems like a much more interesting idea. You may think you need a mansion or thousands of dollars to create your own home cinema, but that's not so difficult anymore thanks to projectors. Today's projectors can deliver incredibly high image quality, so they are no longer only useful at conferences, school, or work, but most people buy a projector to enjoy movies and series on a high-quality giant screen.
Before buying a projector, it is important to know what you will use it for, some projectors do not allow you to project the image of applications like Netflix, which can be quite annoying if you do not know how to fix it. No projector without an operating system is capable of projecting the image of this type of application due to policies and copyright. Projectors without an operating system will still be able to do only if you buy a TV stick separately and that can be uncomfortable for most people. I would strongly recommend choosing a projector with an operating system installed not only because you will be able to download apps but because in most cases, they usually offer significantly higher image quality.
The COI UNO5 projector is a great option to consider if you are looking to turn your room into an incredible cinema. This projector not only offers high image quality but also the possibility to install applications such as Netflix or Amazon Prime Video without any limitations. Next, discover the most interesting features of this product.
Features of the COI UNO5 projector
This is one of the most unique and exclusive features of this projector. The COI UNO5 has an official license to play Netflix content without any limitation, so you do not have to worry about projecting this application, you can without restriction unlike other brands that usually have problems sharing the Netflix screen on a projector. Not only will you be able to project the image of Netflix but also of similar applications such as Amazon Prime Video, so you can get an image of up to 200″.
1080p native and 800 lumens
Another feature of this projector is that it can project a native image of 1920 x 1080, which guarantees a real ultra HD image quality compared to other brands that scale the image in a "false HD". The COI UNO5 projector can not only mount an image in native 1080p but also offers 800 ANSI lumens of high quality, this means that you will get a super sharp and bright image so you can enjoy your favorite movies and series in the best way. In this projector you can also link external devices wirelessly or if you wish you can use the USB and HDMI ports. You can connect your PS5, Xbox, laptop, and most HDMI-powered devices.
The COI UNO5 is designed to have a long lifespan, so this projector will need to last for many years before you think about replacing it. The lifespan is 30,000 hours, which is crazy, you could use this projector for more than 10 years and it will surely continue to work perfectly, so, for this price, it is difficult to find something as durable as this. COI has designed this projector to reproduce a low noise level, so you will surely get a great experience every time you use this projector. Remember that the image can be adjusted from 60″ to 200″, so this projector will surely turn your home into an incredible cinema.
You can buy this item here on Amazon
My name is Joel! I love to read, I go to university like most people my age.
In my free time I usually train boxing, I love music, I also know how to play the guitar and the harmonica.