I will be the first to admit that I am very lazy when it comes to managing all of my device cables and cords that are plugged in.  If you look under my desks or behind my entertainment center area you would probably find at least 20-30 cables haphazardly twisting around each other, like plastic hydra's chasing their next prey.  Fortunately, ELECLOVER contacted me and asked me if I wanted to review one of their Cable Management systems and I was finally willing to put an end to the ugly cord situation under my desk.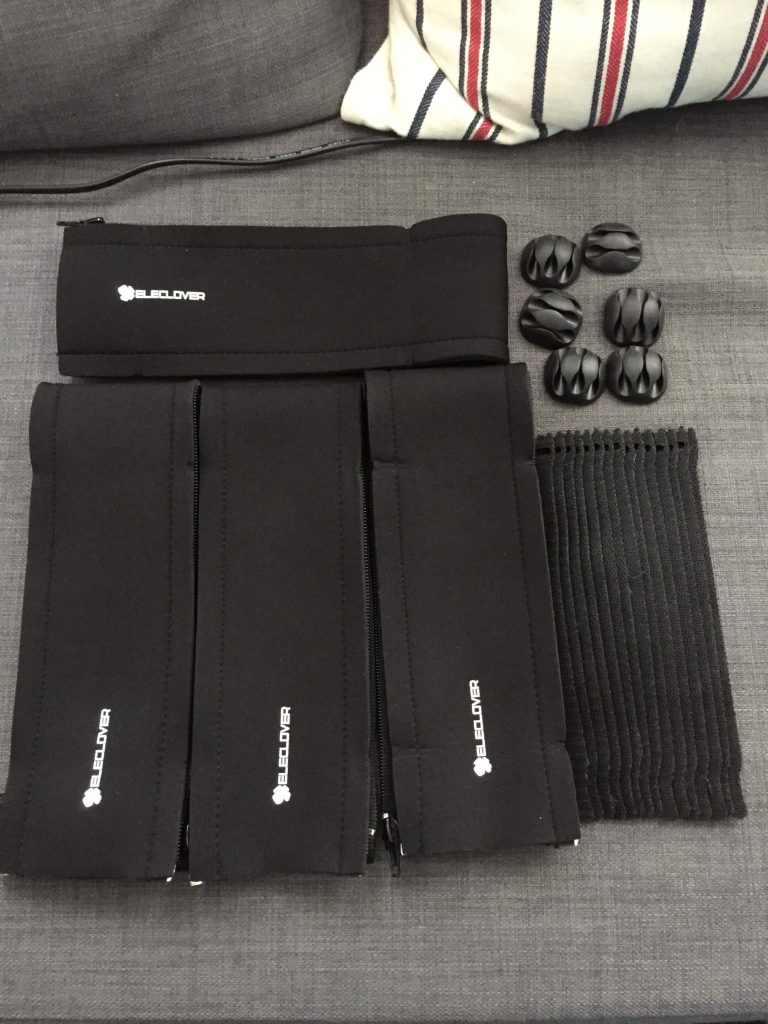 For the kit I was reviewing, you get 4 Cable Sleeves, these are a soft material sleeve with a zipper and you surround your cables with them and zip them closed.  It also includes 15 velcro cable ties and 6 cable clips for your wall.  These cable clips are the 3 slot ones too, so each one can arrange and manage 3 cords of decent thickness.
To get started, let me show you what under my desk looks like before I used the ELECOVER cord management kit.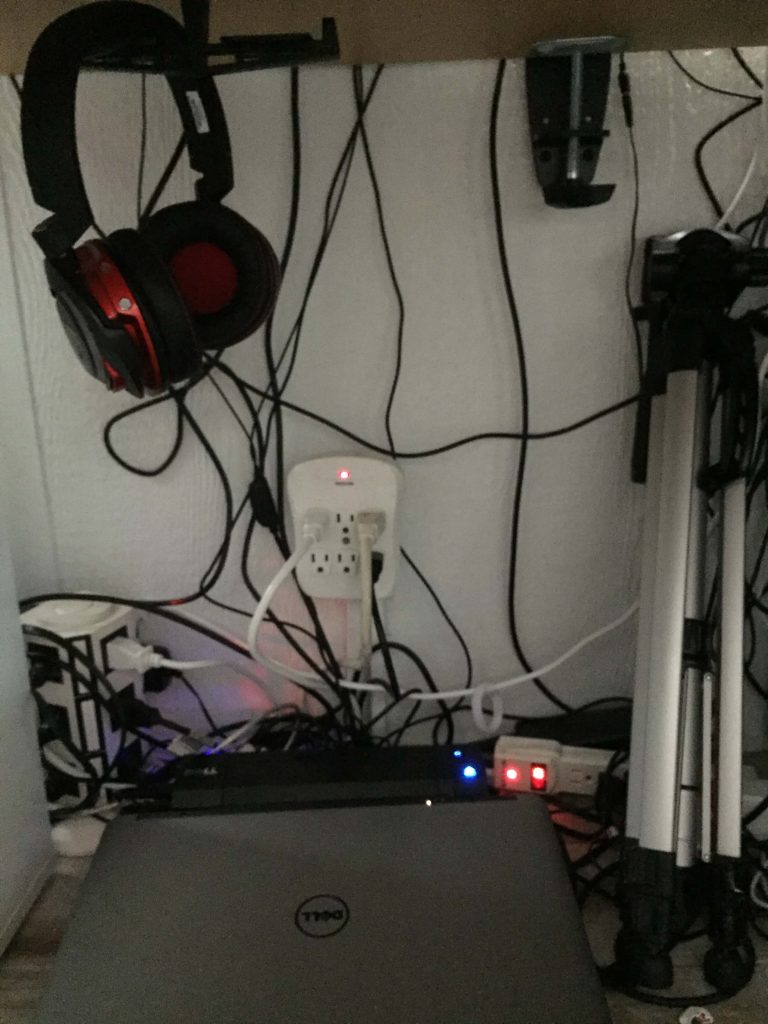 I simply worked through my cables and which ones were routing where to figure out the best way to group them.  2 Cable Sleeves later, I turned a mess into something that looks a bit more organized.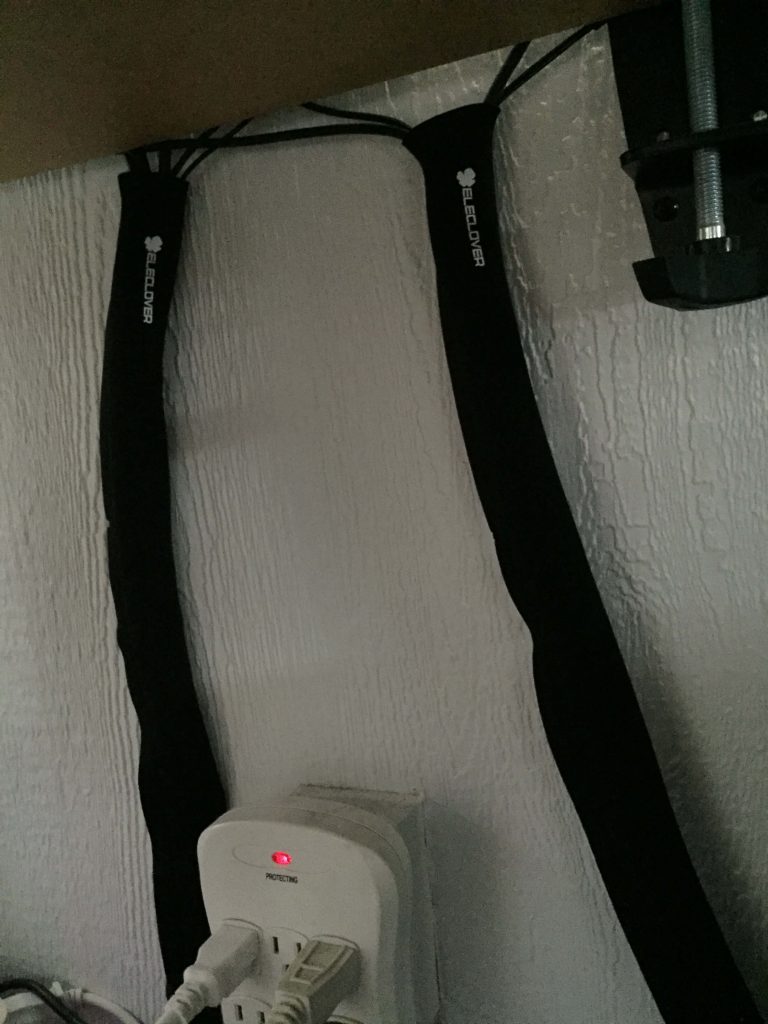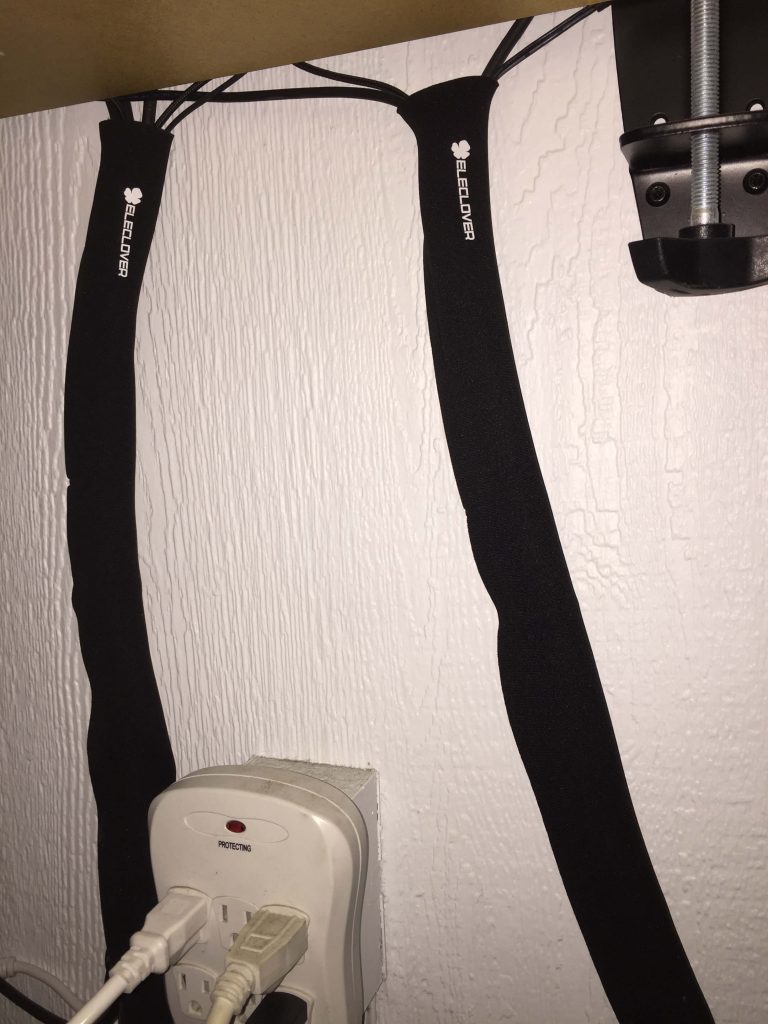 Now because I was under my desk, and there wasn't a lot of wall space I didn't really have a need to use the cable buttons on the wall, I used those in the living room for managing my wall mounted TV cables where it works better.  The velcro ties, of which you get 15 are fantastic for wrapping up cables you only use temporarily like USB cables, as well as keeping cables bundled together that run across long lengths on the ground like extension cords or Ethernet cables.
Overall for the price, you get a lot of cable management options for your money and I can say I highly recommend the ELECLOVER Cord/Cable Management system.  Now for those who want to have plug heads come through the sleeve, they make a separate kit that has openings staggered throughout the sleeve, this kit is separate but is a great option.  Just click on the 2-Pack 40in package when you get to the Amazon product page for the one below.