Intro
We are influencers and brand affiliates.  This post contains affiliate links, most which go to Amazon and are Geo-Affiliate links to nearest Amazon store.
From the oldest to the newest PC, they all have a few things in common, but the one I am focusing on today is RAM.  RAM has been used throughout the PC's history, usually the more RAM you have or the faster the better your PC runs and the more work you can get done, even consoles have RAM.  Aside from the capacity of the RAM, another important aspect is the speed of the RAM,  and over the years they have improved dramatically as well.
A very sad yet good thing has occurred as PC's evolved; we lose old memory and replace them with newer memories.  We forget what we had in the past since we have had to replace these memories in place of newer more happy memories.  Our childhood is erased as we enter into our adulthood,… wait, that's a different type of memory…. Sorry.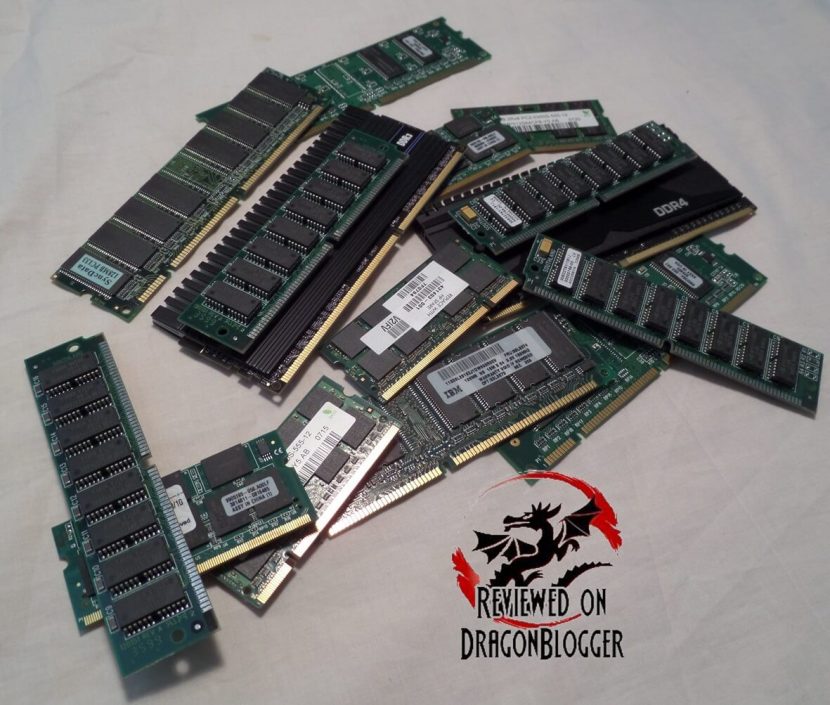 Being on the subject of updating memory, in the above picture, you can find SO-DIMM's (Memory for laptops though smaller form factor desktops use them too), 30-PIN FP, 72-PIN EDO, DDR1, DDR2, DDR3 and finally DDR4.  These are not all the types of RAM there have been, but only the few I have collected over the years.  Yeah, I have been upgrading my RAM for many years and collecting all my memory in a box.  A box full of memories, sad…
Today we will be taking a look at the Patriot Viper Elite Series DDR4 8GB (2 x 4GB) 3000MHz Kit (Red), Model number PVE48G300C6KRD.  This is a 16Gig review, so I will be using 2 of these Dual Channel kits and get into a little more detail into this as well.  Before we get into the review, let's check out the specifications of this memory.  There is actually no Quad Channel 16GB Solution in the Elite Line up, Quad Channel kits start at 64Gig (8 x 4) for the Elite Series.
Some of you may ask, why would you use Dual Channel memory?  Dual Channel is still very relevant for DDR4, for example for a small form factor system using MicroATX, ITX and Mini-ITX boards.  There are a few other values for Dual Channel; I will list them throughout the review.
Memory Type: DDR4 SDRAM 288-Pin
Capacity: 8Gig (2 x 4GB) (Tested in a 4 x 4GB Configuration as well)
Speed: 3000Mhz (PC4 2400)
XMP 2.0 Speed: XMP 2400MHz
CAS Latency: 16
Timings: 16(tCL), 16(tRCD), 16(tRP)
Voltage: 1.35v
ECC: No
Multi-channel Kit: Dual Channel Kit (Test in Quad Channel and Dual Channel in this review)
Buffered/Registered: Unbuffered
ECC: No
Viper Elite Red series heat shield
Lifetime Warranty
Now that we have those specs out of the way, let's check out the unboxing, so you know what is in the box.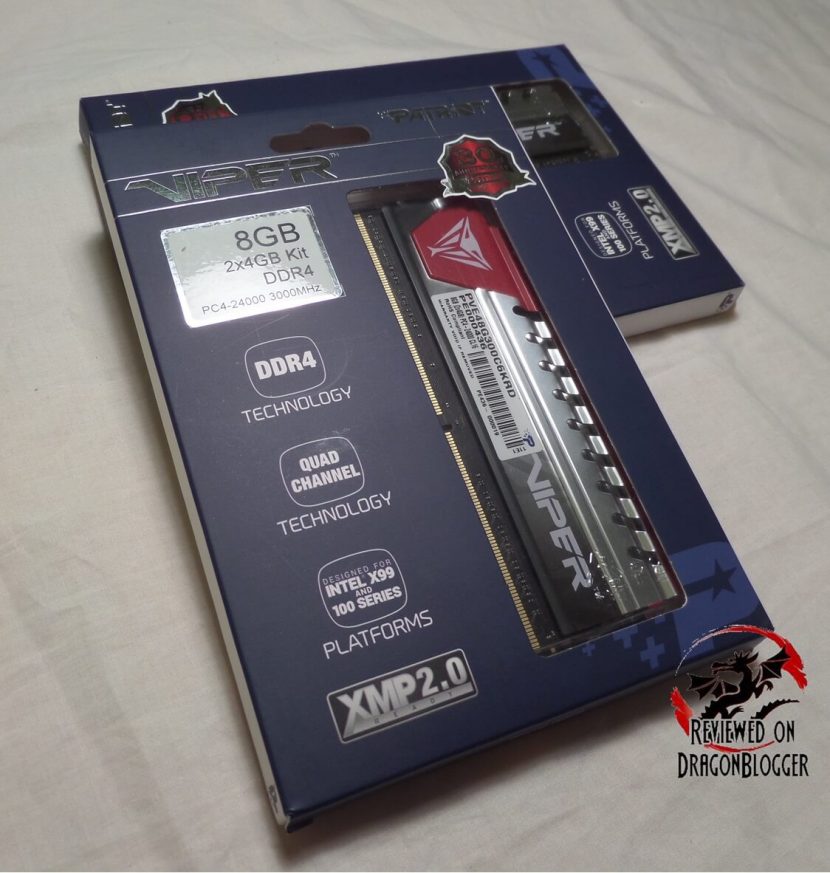 Now that we have unboxed them, let's take a closer look at what's inside.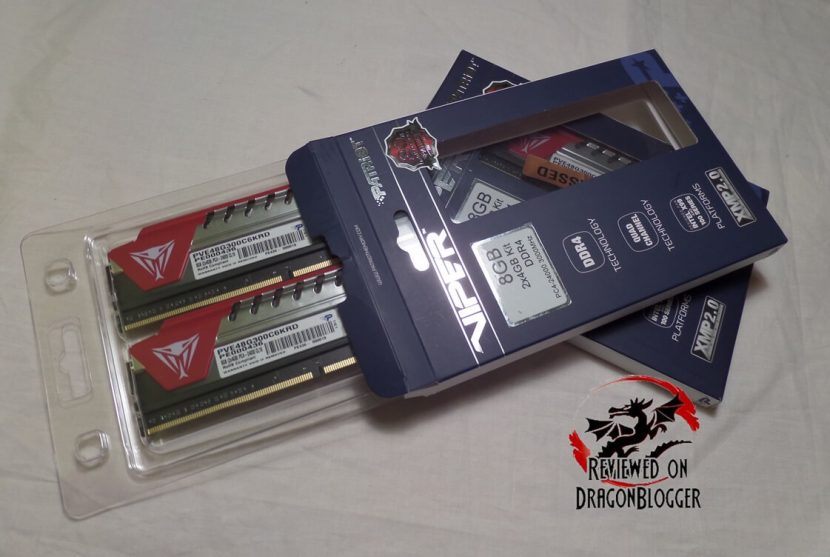 The memory comes packaged in a branded box, though nothing incredibly flashy, aside from the chromed letters of course.  I prefer simple packaging, it usually means you save a few bucks, though being that this packaging is not a simple brown box you might think it's expensive but we will get into that a little later.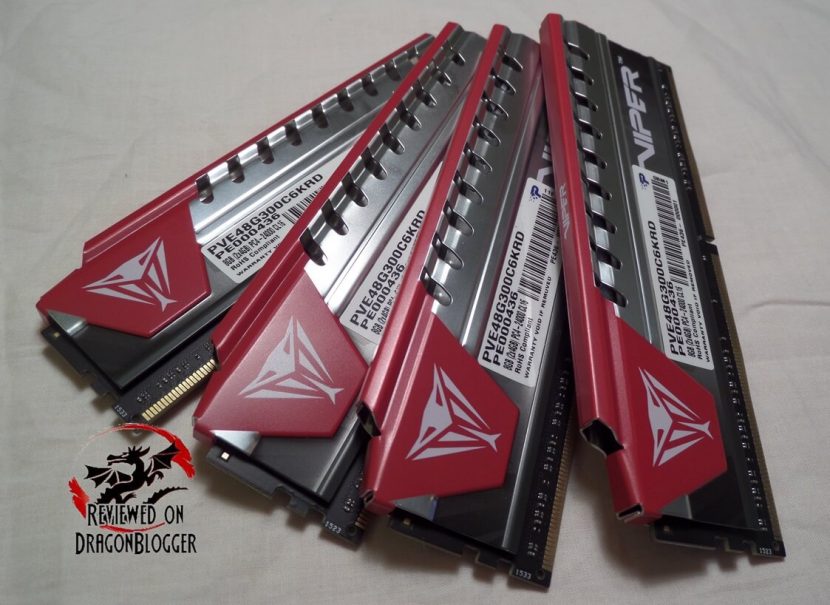 Getting a closer we can see the memory itself.  It comes in a nice and short red aluminum heat spreader for heat dissipation for optimized reliability of the overall system.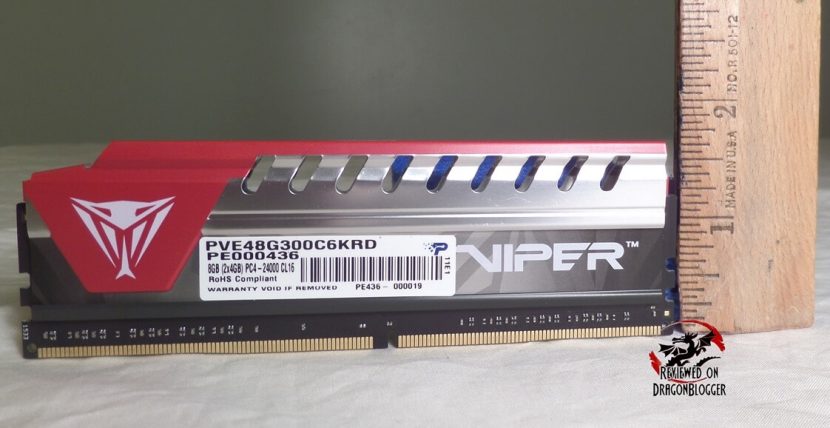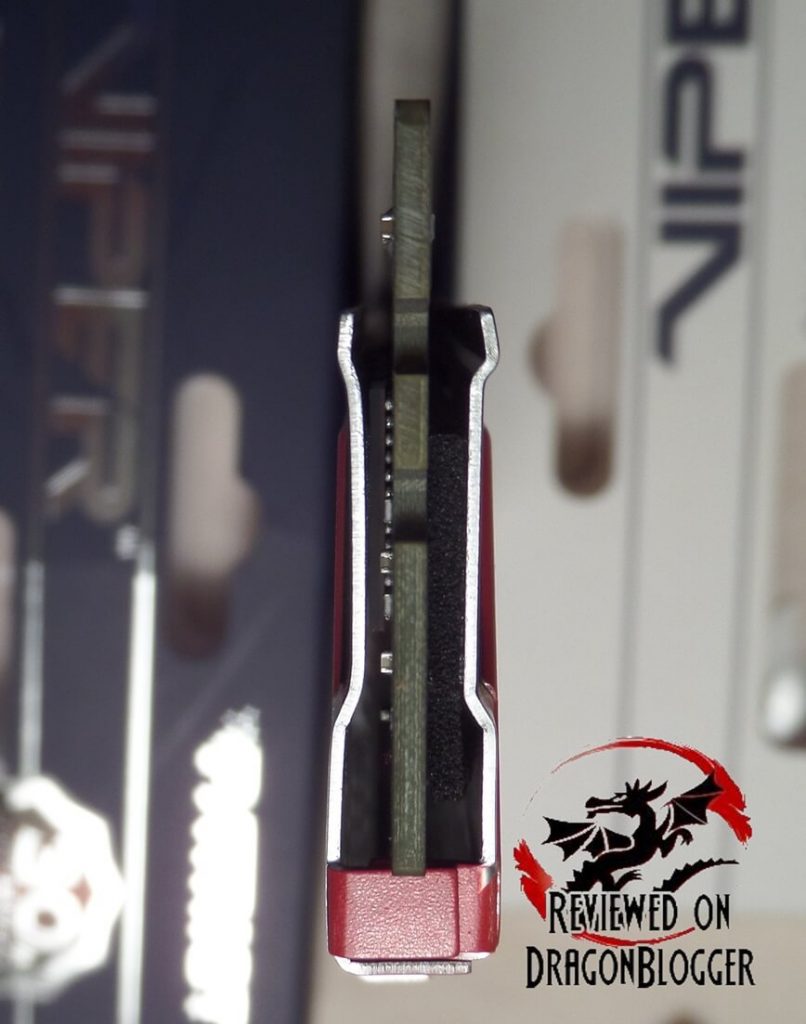 This memory with the spreaders stands a little over 1 ½ inches, a little taller than the PCB (Printed Circuit Board) itself.  I mention the height so that this can be a consideration when choosing a CPU heatsink, be it air or liquid cooling to make sure you have enough clearance. Being that this is ever so slightly larger than the memory itself, you should have no issues.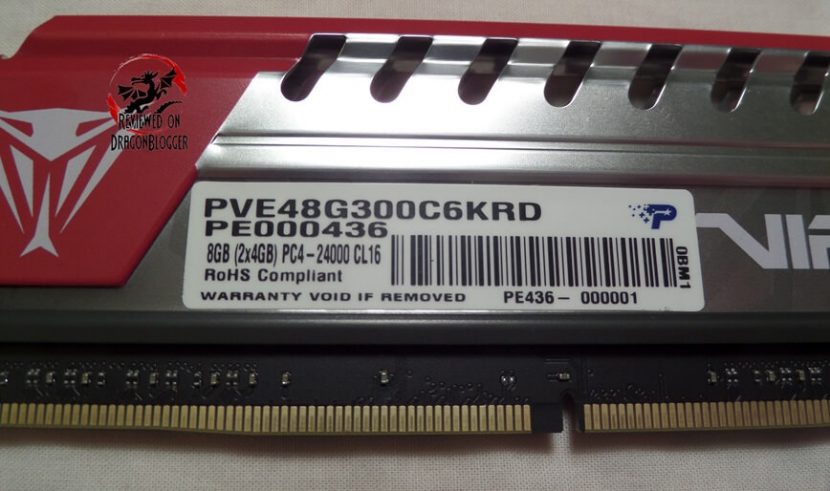 And even closer here we can see the description of the RAM.  This will play an important part in this review, so keep it in mind.
This kit comes in the 2400Mhz flavor at a CAS Latency of 16.  With the XMP setting though, it will go to 3000Mhz but stick around and we will see what this can handle, at least a little of it.
The 3000MHz speed for many boards and memory combinations can be a bit tricky, so you will want to utilize the XMP Profile, unless of course you are already experienced with DDR4, or RAM configuration in general.  They look nice and all, but do they work and are they fast?  Before we can see how fast they are, we need to install them.
We are influencers and brand affiliates.  This post contains affiliate links, most which go to Amazon and are Geo-Affiliate links to nearest Amazon store.
I have spent many years in the PC boutique name space as Product Development Engineer for Alienware and later Dell through Alienware's acquisition and finally Velocity Micro. During these years I spent my time developing new configurations, products and technologies with companies such as AMD, Asus, Intel, Microsoft, NVIDIA and more. The Arts, Gaming, New & Old technologies drive my interests and passion. Now as my day job, I am an IT Manager but doing reviews on my time and my dime.