Intro
Every single PC has one thing in common (well, they have a few, but this is one of them), Different capacities and speeds, RAM is something they all need, usually the more RAM you have or the faster the better your PC runs and the more work you can get done.  There are many other things as well that affect the speed of your computer, but we are focusing on RAM here, come on people FOCUS.
Today we will be taking a look at the HyperX Predator Quad Channel DDR4 16Gig Kit, Model number HX430C15PB2K4/16.  Before we get into the review, let's check out the specifications of this memory.
Memory Type: DDR4 SDRAM 288-Pin
Capacity: 16Gig (4 x 4GB)
Speed: 3000Mhz (PC4 2400)
XMP Speed: XMP1 2400MHz | XMP2 2666MHz Optimized for Intel X99 series motherboards
CAS Latency: 15
Timings: 15(tCL), 16(tRCD), 16(tRP)
Voltage: 1.35
ECC: No
Multi-channel Kit: Quad Channel Kit
Buffered/Registered: Unbuffered
ECC: No
Predator Signature tall heatspreader
Lifetime Warranty
Now that we have those formalities out of the way, let's check out the unboxing, so you know what is in the box before you buy it.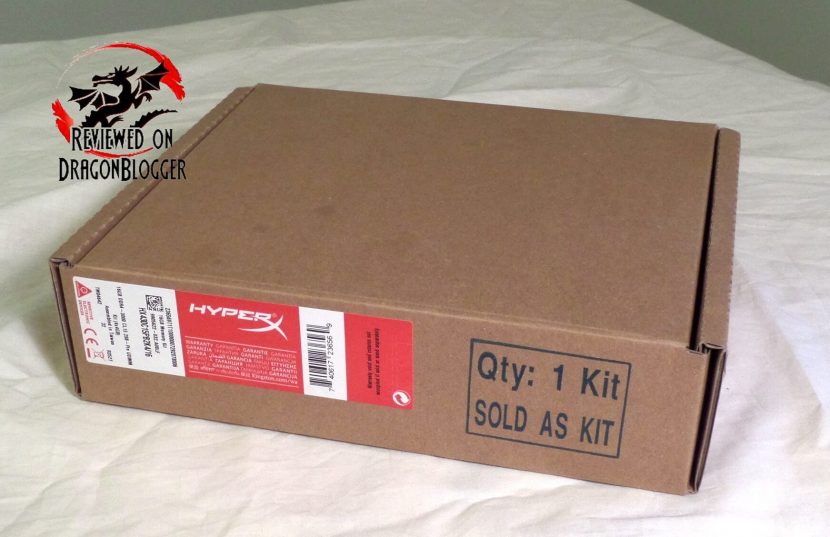 Now that we have unboxed them, let's take a closer look at what's inside.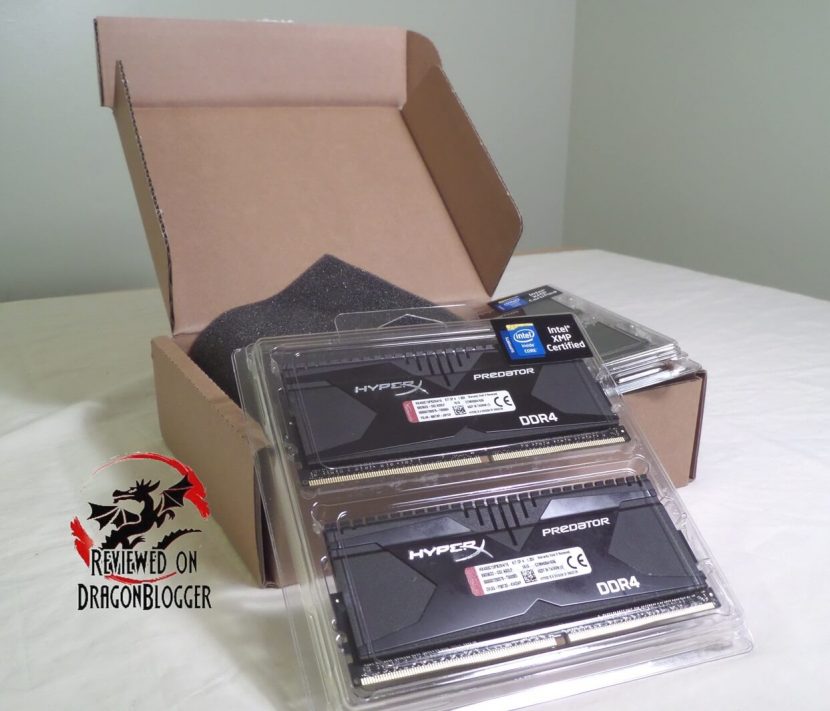 The memory comes packaged in a simple brown box encased in a simple plastic casing.  I like when products come packaged simple, it means you save a few bucks, but we can get to that a little later in the review.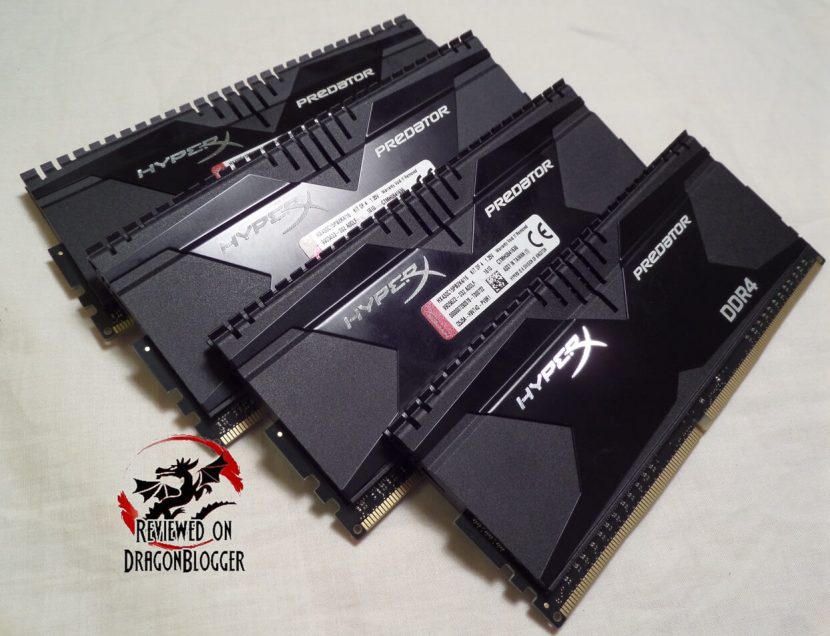 Getting a closer we can see the memory itself.  It comes in a rather tall black aluminum heat spreader for greater heat dissipation to optimize the reliability of your overall system and also potentially improve performance.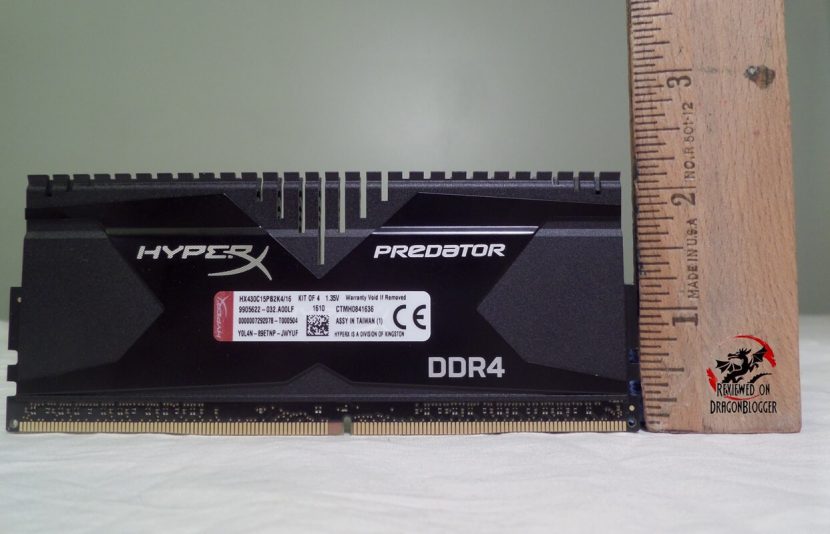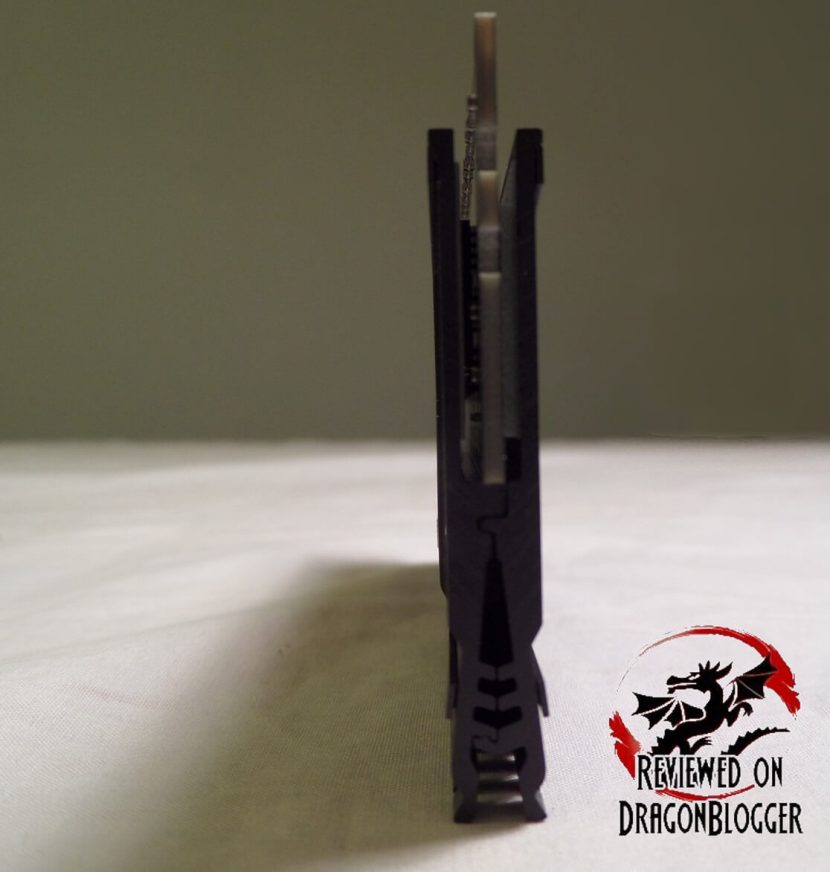 This memory with the spreaders stands a little over 2 inches, so make sure you have the clearance for it.  Cower amongst this obelisk of grandeur.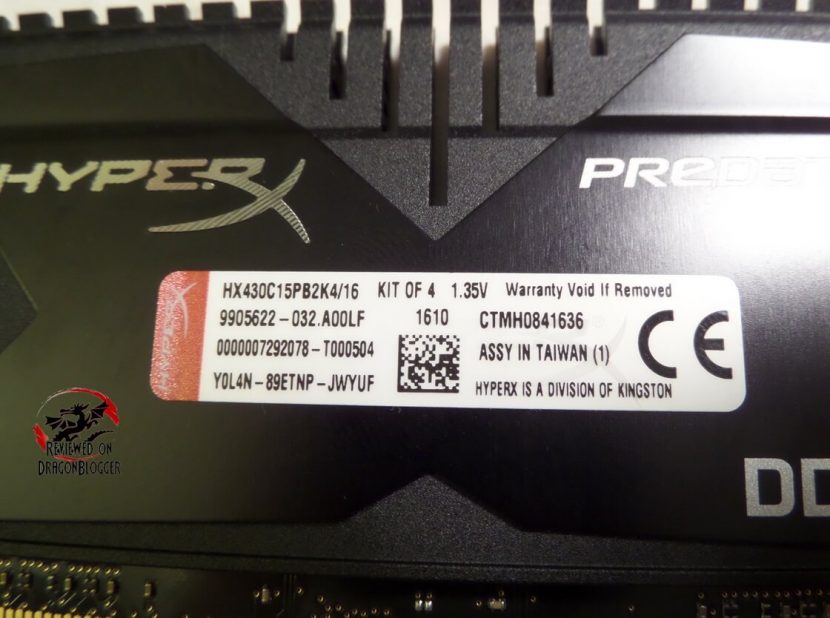 And even closer here we can see the description of the RAM.  In case you didn't know, let me decode the model number of the memory, it's not just a random set of numbers and letters to impress you.
HX = Product Line (HyperX)
4 = Technology, (DDR4)
30 = Frequency (3000Mhz)
C = DIMM Type (UDIMM = Unregistered DIMM)
15 = CAS Latency (Delay between activation of row and reading a row)
P = Series (Predator)
B = Heatspreader Color (Black)
2 = Revision (2nd Revision)
K4 = Kit (Kit of 4 Modules)
16 = Total Capacity (16Gigs)
This kit comes in the 3000Mhz flavor at a CAS Latency of 15 but stick around and we will see what this can handle, at least a little of it.
The 3000MHz speed for many boards and memory combinations can be a bit tricky, so in accepting this RAM I was a bit nervous.  They look nice and all, but do they work and are they fast?  Before we can see how fast they are, we need to install them.
I have spent many years in the PC boutique name space as Product Development Engineer for Alienware and later Dell through Alienware's acquisition and finally Velocity Micro. During these years I spent my time developing new configurations, products and technologies with companies such as AMD, Asus, Intel, Microsoft, NVIDIA and more. The Arts, Gaming, New & Old technologies drive my interests and passion. Now as my day job, I am an IT Manager but doing reviews on my time and my dime.