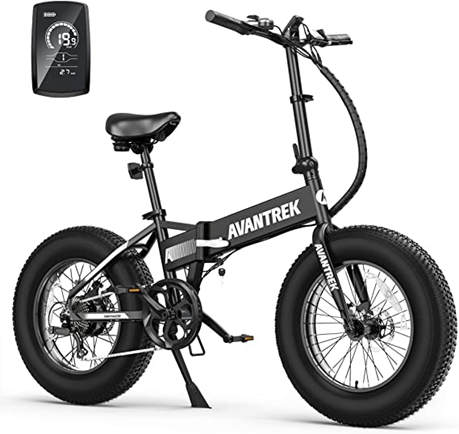 Looking for a compact electric bike?
Electric bikes seem to be the perfect substitute for traditional bikes. Using a traditional bicycle usually means greater fatigue for most people. Using a bicycle to climb steep roads is usually very tiring and it is common for people to stop using bicycles for that reason. Electric bikes allow for better performance even on roads with inclinations of up to 15 degrees. Unlike a traditional bicycle, it can reach a higher speed without straining itself. Electric bikes are comfortable, fast, and usually have long battery life. The world of electric bikes is growing rapidly and it is common to find full-size bikes up to compact bikes that are easy to store. When buying an electric bike, it is important that the bike has a minimum range of 30 miles, a charge of fewer than 6 hours, and high-quality brakes. Choosing a compact electric bike is usually complicated for most people who have never bought a bike of these characteristics, that is why I took care looking for an electric bike of good quality and capable of offering a range of up to 50 miles. The AVANTREK Cybertrack 200 is a compact bike with fast charging and is able to fully charge the battery in just 3-4 hours. If you are looking for an electric bike with these characteristics you would surely like to know more about this product.
Features of the AVANTREK Cybertrack 200 electric bike
The AVANTREK Cybertrack 200 is an electric bicycle made of high-quality materials. The main feature is its 500W electric motor that allows obtaining a speed of up to 28 mph. Another feature of this bike is its 48V and 10Ah rechargeable battery. The battery is detachable so you can recharge the battery outside the bike (you can recharge the battery without needing to disassemble it). The motor can reach a power of up to 750W, but will usually offer 500W. The engine offers enough power so that you can climb a road with an inclination of up to 15 degrees effortlessly (using the pedaling assistant mode). The battery used fast charging that increases the charging speed by 1.5, allowing the bike battery to be charged in just 3 or 4 hours. It uses an LCD screen to make it easier to read the battery status or distance traveled. The wheels have a width of 4 inches to resist punctures. Another feature of the AVANTREK Cybertrack 200 bike is that you can adjust the handlebars and height of the chair so that you can adjust the bike according to its height. Please note that the height recommended by the manufacturer is between 5.08-6.23 feet and the maximum weight is 265 pounds. It includes an LED headlight so you can use the bike at night. It uses a 7-speed derailleur from the renowned Shimano brand. The bike features disc brakes on both wheels for safer braking. Note that this bike is 85% assembled (includes an instructional video to finish the installation). Overall, it is a bike with premium features and is perfect for driving on the road, beach, or rough terrain. The manufacturer offers a 1-year warranty to replace any defective parts, plus offers lifetime technical service.
You can buy this item here: AVANTREK Cybertrack 200 Electric Bike for Adults, 1.5X Faster Charge, 500W Brushless Motor 48V/10Ah Removable Battery 20″x4″ Folding Fat Tire Ebike, 28 MPH Snow Beach Mountain E-Bike, Shimano 7 Speed : Sports & Outdoors (amazon.com)
My name is Joel! I love to read, I go to university like most people my age.
In my free time I usually train boxing, I love music, I also know how to play the guitar and the harmonica.