We are influencers and brand affiliates.  This post contains affiliate links, most which go to Amazon and are Geo-Affiliate links to nearest Amazon store.
This article will be a review over the Quick Charge 2.0 10400mAh Portable External Battery Pack Power Bank Fast Charger from Elivebuy. It has built-in Samsung Premium Cells along with CHY100 IC implement Quick charge™ 2.0 Technology. This means it can charge compatible devices up to 75% faster than a regular charger, and other smartphones or tablets at a normal speed. Basically, if you own a smartphone or a tablet that is a Samsung or utilizes Qualcomm technology, this power bank is going to charge your device a lot faster.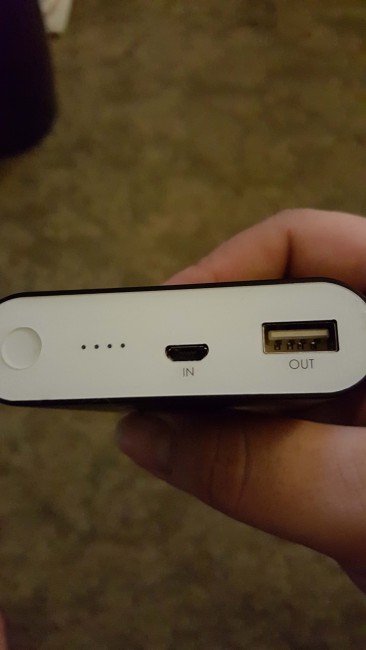 It's not just those devices that it charges though. It boasts universal charging. It will also charge all other smartphones and tablets at their normal speed, which is up to 2.1A. It has an AC input of 100-240V which makes it truly universal as you can travel with it practically anywhere and still use it with ease. It has various built-in safeguards that full protects against over-current, overcharging and overheating of your device. This, however, does not mean that it will not get hotter than normal. This just means that your device is going to get hotter than normal but not close enough to cause any damage to it.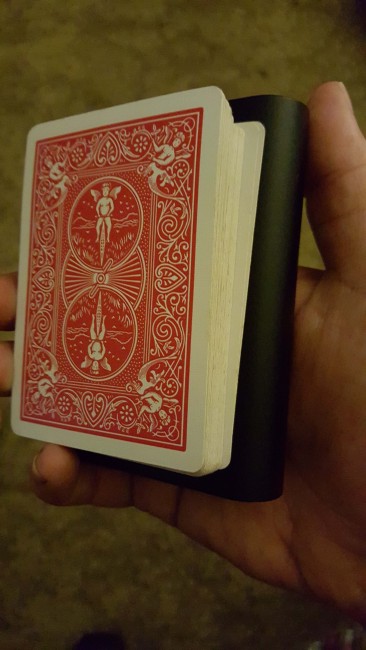 The Elivebuy Power Bank isn't much bigger than a deck of cards, which makes it a great travel companion. It comes with a short USB cord, which is very convenient since you won't have to worry about the cord getting in the way or hanging all over. As far as charging time is considered, my Samsung Galaxy S6 Edge was charged up from 17% to 100% in a little under 90 minutes. This, compared to a non-Quick Charge of a little over two and a half hours, you can clearly see the benefits of the power bank.
Let's talk about the drawbacks. First, it takes quite awhile to completely recharge. It's not a huge drawback as it does hold the charge for a long time and it's convenient if you need a charge and you're nowhere near an outlet. It's also fairly heavy for how small it is. While it is compact, it's not something you're going to want in your pocket all day. You also don't get more than two charges out of it. So if you're planning on using it for multiple devices, you should plan it out and don't charge each device to 100%.
Outside of those handful of drawbacks, the Elivebuy Power Bank is a great thing to have. It's very compact, so you can go essentially anywhere with it and have it ready to use. The charge holds for a very long time before it starts to wear down. This means that no matter the situation, you should be able to use it without fail. Lastly, the price point is fantastic for something like this. You're not going to be breaking the bank with this accessory. So if you're looking for something to take with you or if you're on the road a lot and don't have time to stop to charge your device, get the Elivebuy Power Bank and you won't have to worry about your devices dying anymore.
Disclaimer: Elivebuy provided us with the Power Bank so we could do a showcase and share thoughts on the product. All opinions are 100% authors and authors alone.
We are influencers and brand affiliates.  This post contains affiliate links, most which go to Amazon and are Geo-Affiliate links to nearest Amazon store.
I'm 28 and currently living in upstate New York. I'm an amateur review writer, mostly for movies, and I'm looking to take it to the next level.