If there's one thing, we all hate, it's that our cell phone batteries drain when we're not home. There are many reasons why recharging our cell phones is not so easy, perhaps because you are traveling, in the office, at the university, or for any other reason, it is a frustrating problem if you need to continue using your cell phone. Fortunately, the power bank is the easiest way to recharge a cell phone when we are not at home. A power bank is a rechargeable battery that supplies enough power to recharge a cell phone one or more times (depending on how much mAh it can store).
Although most power banks do their job, not all work the same, the main feature of a power bank is that it should have a compact size if you plan to use it when traveling or if you simply want to carry it in your pocket without taking up much space. So, a high-capacity power bank may sound somewhat tempting, but if you will only use it to charge your cell phone, then a lower capacity power bank will not only do its job well, but you can find some with a size portable enough so that you can carry it in your pocket without any problem.
EnergyQC portable chargers offer great performance when it comes to recharging cell phones. EnergyQC Power banks are compatible with most devices (iPhone, Samsung, and most Android devices). So, discover some of the portable models below.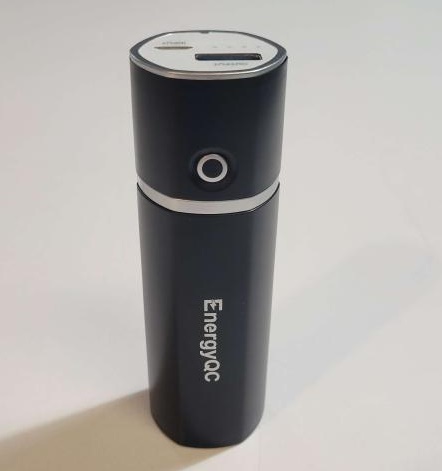 The EnergyQC Slim 2 is one of the smallest portable chargers you can get, despite having a small size, it can store up to 5000 mAh, which is incredible if you consider that this Power Bank is designed so you can carry it in your pocket. With a charging speed of 5V/2.1A, you can charge your iPhone or any Android device in a much faster way compared to the standard 5V/1A power bank. This power bank has a USB-A output that will supply power to your devices and a micro-USB input to recharge the power bank. Keep in mind that you will need to use your own cable to charge your cell phone, but the micro-USB cable is included.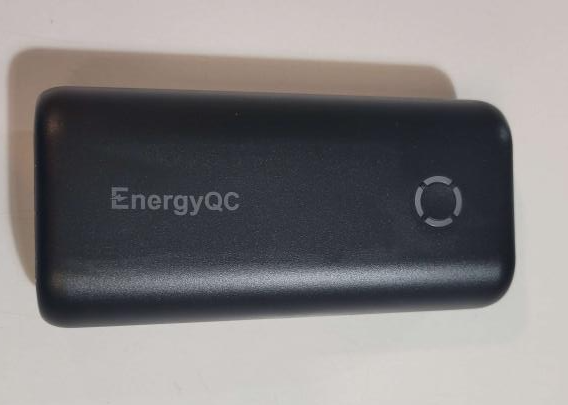 If you are looking for a power bank of greater capacity, but still retains a compact size, then the EnergyQC 10000 mAh portable charger is what you need. Although it's slightly larger than the previous model, it's still small enough for you to carry in your pocket, plus you get twice the capacity. Just like the previous model, you can charge your iPhone, Samsung Google Pixel, and most Android phones without any. You can also carry this power bank on a plane. Another important feature of this power bank is that it is designed to be safe to use, an advanced system protects the power bank from any electrical damage such as overvoltage or short circuit. Charging this portable charger is fast, you will only need 3 hours to fully charge the EnergyQC power bank.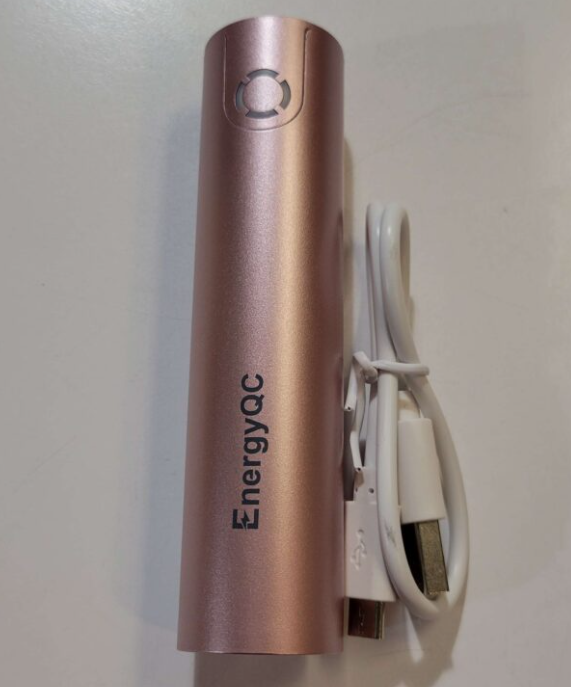 This is power bank is so compact that it can be compared to the thickness of lipstick, allowing you to carry it anywhere without any discomfort. It is similar to the EnergyQC Slim 2 with some hardware differences. This power bank also offers a capacity of 5000mAh that will give you enough power to recharge an iPhone 13 Pro 1.1 times, which is ideal for short trips, so you can take it anywhere without taking up much space. It offers a charging speed of 2A for input and 2.4A for output, ensuring you charge your phone incredibly fast. Like all EnergyQC portable chargers, the multi-protection system keeps your device safe in case of overheating, overvoltage, or short circuit. Remember that all EnergyQC products are backed by a friendly warranty.