We are influencers and brand affiliates.  This post contains affiliate links, most which go to Amazon and are Geo-Affiliate links to nearest Amazon store.
I want you to bear with me, for the sake of this article. 
Let's imagine when the pandemic is over, or at least it is safe to have game nights again. There are so many games that you are looking forward to bragging and playing with your group. From the top cell of your Kallax, you see a white box with a golden engraved letter. Yes, it is the deluxe edition of Brass: Birmingham. The noise when you play down the Iron Clay chips on the table give you some chills already. Then there is the fantasy world, where you meet different unique critters and constructions, to build the city. You cannot go to a game night without Everdell – deluxe edition. Your friends will be blown away by the wooden tree, the wooden tokens, and the metal coins. And then on the top of the shelf, there is a monster box Gloomhaven; where everyone will be a hero to raid dungeons together. 
Now you encounter a bigger question, how are you going to carry them to Nick, who lives 15 miles away ? You can use the reusable bag that you got a week earlier from Ikea. What if it rains? You don't trust the Seattle weather forecast like the way you don't trust Cornor in Sheriff of Nottingham. How about wrapping all the games in a big plastic trash bag? Sure, that works. Besides the fact that Nick is going to be pissed when you carry tons of water drops to his wooden-floor house. In addition, you are not certain that the components won't get messy during transporting. All of a sudden, your mood goes down. You decide to bring one game instead. The new problem arises instantly. Which one will you bring? You realize it all starts with the fact that you don't have any solution for board game transportation.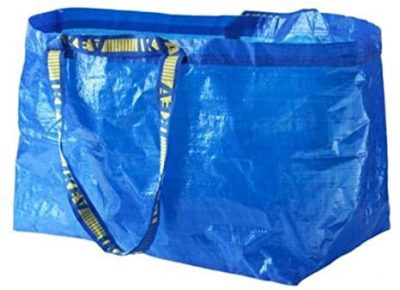 Ikea reusable bag for the rescue ? 
Fortunately, Enhance Gaming comes to save the day. Enhance Gaming gains its reputation for its affordable but e-gaming accessories. That's how they have been dominating the digital battle grounds for years. With the rise of board games in recent years, it is no surprise that Enhance Gaming wants to enhance the experience of tabletop gamers as well; especially with the Board game Tower backpack – one of their Tabletop Series Products.

The Board game Tower Backpack
If there is one word to describe this backpack, it would be "Massive". With the dimensions of 23'' in Length, 14.5'' in Width, and 13'' in Height, the backpack can totally store a massive amount of games. And yes, it can totally store Gloomhaven in many different ways. According to the calculation, it can also store up to 6 boxes of Dead Of Winter. You might not need all 6 of them for one game night, but who knows if such an apocalyptic event will ever happen. Moreover, the backpack also includes the interior support strap, which will prevent the games and accessories from sliding during travel. Gamers can also adjust this strap to secure smaller boxes, even if they don't fill the whole bag at maximum capacity. Together with the semi-rigid walls, your games are guaranteed to be safe there. 

The dimensions of the backpack
Additionally, the backpack also comes with a lot of outside features as well. In front, there are a total of 3 zipped pockets, which are perfect solutions for storing dices, card decks, and other accessories. The designers must have thought of gamers' concerns about the dice case. One of the zipped pockets is almost twice the size bigger than the other two. This totally fits any universal dice case that you possess. Unless you have one of the T20 dice by Wyrmwood, that is a different story. 
Board games have become heavier and heavier recently. For instance, a box of Gloomhaven without any additional accessories weighs roughly at 20 pounds. Even though the backpack can support up to 45 lbs, that much weight can be inconvenient for gamers to carry around. Luckily, the designers at Enhance Gaming must be aware of this concern as well. Not only do they include the padded shoulder straps, but also they add moisture wicking materials to the back as well. Moreover, there is also an adjustable chest strap to help users distribute weight across their body evenly. A fully loaded backpack to your local Game Con won't be a problem to you no more. 
At last but not least, the best feature for last, is how weather resistant this backpack is. This is the killer feature of this backpack, differentiating it against other methods of transporting. Living in Seattle where it rains every single day? Not a problem thanks to the waterproof design. Living in Minnesota where it snows in the middle of May? No biggie since the snow will never slip through the thick material to touch the boxes inside. Although the backpack equips with waterproof material, it does not mean that you can safely put your RPG map outside in one of the side pockets. There is no protection at all for any components that stay outside. Hence, it is a nice little storage for your water bottle, to conquer your thirst during a Warhammer fight. 
It is amazing that e-sport equipment companies like Enhance Gaming start focusing on the Tabletop board gamers population. Especially, when they launch a fully equipped backpack as one of their first products in the series. With all the features, this backpack will be the last thing you need to invest to protect your boxes from any unwanted damage. 
Now, back to our lively vivid imaginary scenario again. After acquiring the backpack, the real question is are you ready to dominate the table? 
The backpack is available on Amazon with limited quantity.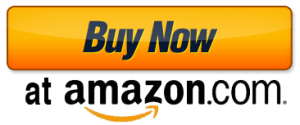 We are influencers and brand affiliates.  This post contains affiliate links, most which go to Amazon and are Geo-Affiliate links to nearest Amazon store.
If you can't find me at the table coding, then you can find me at another table playing boardgames. I want to share the fun, the intense, the `ah-ha` moments, the sabotage, the nerve wracking experience … that Boardgames can offer to the community.