Social media has become the most engaging medium for people across the globe. With over 3 billion users, social media is immensely gaining popularity around the world. Though social media started as a communication network, later, it turned out to be an effective tool for brands and businesses. Therefore, marketers are leveraging social media platforms to reach their target audience. Earlier, people used to get connected with a brand by looking into their ads on TV and in newspapers. But, now, people are using social media to research products and services. Hence, brands need to effortlessly leverage social media channels to connect with their audience and enhance their brand awareness. Some brands try out paid services to grow their visibility online. For instance, some buy TikTok likes to uplift their visibility globally.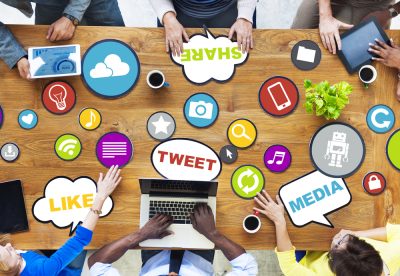 Marketers need to stay updated with the latest social media trends to outshine the competitors. By staying up to date with the new trends, you can seamlessly connect with your target market. Many brands are trying out current trends to captivate their audience and grow their recognition immensely. But are you staying updated with the current social media trends? If not, it's the right time to buckle up. Here, in this article, we have summed up a few social media trends that brands need to consider to grow their reach and boost their brand awareness worldwide.
Come, let's get started!
Ephemeral Content Will Continue To Grow
Have you ever come across ephemeral content? It is the content that disappears after 24 hours. Snapchat and Instagram stories are examples of ephemeral content. Nowadays, people are more likely to get attracted to content that lasts for a short span. People love to spend hours scrolling stories on social media platforms one after another. Thus, it shows how users get addicted to the ephemeral content. Many marketers noticed the increase in engagement of this trend and are leveraging it to grow their visibility globally. According to a study, 64% of marketers tend to or already incorporated ephemeral content into their marketing strategy. If you aren't using this trend in your marketing strategy, you are definitely missing out on an extraordinary opportunity to connect with your target market. Hence, try out ephemeral content to enhance your brand's reach and grow your engagement seamlessly.
Social Commerce Will Dominate
With an attempt to offer a seamless shopping experience to users, marketers are leveraging social commerce tactics. It helps you to make your shopping effortless. For instance, on the Instagram platform, you can add product tags and offers an easy checkout process without leaving the platform. According to a study, 54% of people use social media to research products and services. Another study shows that social media referrals impact 71% of user's purchase decisions. Hence, by leveraging social commerce, you can make your target audience's purchase experience flawless. It also plays a crucial role in strengthening your business ROI.
Live Streams Are Gaining Popularity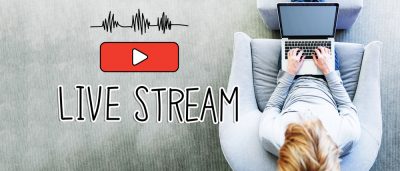 Due to the outbreak of the pandemic, people are maintaining social distancing. People avoid face-to-face interaction and leverage video conferencing and live streams to connect with their friends worldwide. Similarly, brands and businesses can leverage live streaming features to connect with their target audience. According to a study, the Facebook platform saw an increase in live streaming and messaging during COVID'19. Based on another study, the views doubled in a week on Facebook and Instagram Live. These stats show how people are more likely to engage with live videos. Hence, as a brand, you can leverage live streaming to connect with your target audience and enhance your brand's visibility across the globe.
Authenticity Will Be Superior
Nowadays, people get captivated by brands that are real. Therefore, many businesses try out employing an over-promotional content strategy to reach their target audience. But, when you do that, your brand is more likely to lose its trust among the audience. If you want consumers to trust your brand, you will need to be genuine and authentic. According to a study, engagement and transparency are the two primary factors that make a brand best in social media. As a brand, try to be transparent with your audience to gain immense loyalty and trust. You will have to allow your customers to reach you in case of any queries or issues freely. Therefore, brands need to be transparent and authentic to build their relationship with the target market.
Final Thoughts
Social media is gaining immense popularity across the globe. It has become a part of everyone's daily routine. Many brands and businesses are leveraging social media to grow their reach and enhance their reputation globally. Brands leverage social media trends to attract their target market. To outshine your competitors, you will have to stay updated with the current trends. By leveraging engaging social media trends, you can build a stronger presence online.
This article has listed a few social media trends that would help brands increase their visibility online. If you have any other thoughts, please let us know in the comments below.