Alldaymall is once again partnering with Dragon Blogger to offer our fans a chance to win their latest Kids Android Tablet, this is the perfect tablet for younger kids as it includes a rubber case that protects the tablet from drops.  Unlike the previous model this model does have 1GB of RAM and 8GB of storage so it can download and play some of the more recent titles, the last model had only 512MB of RAM.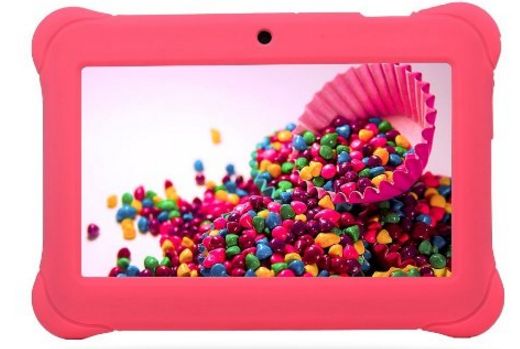 Iwawa comes pre-installed which is a kid friendly ecosystem that makes the tablet safer and gives them access to only kid-oriented games and apps.  The Alldaymall Kids 7″ Tablet also comes with an SD Card slot and supports up to 32GB of additional storage.  It includes both a rear and front facing camera so your kid can take pictures and skype with their friends too.
Enter for your chance to win the Alldaymall 7″ Kids Tablet
Alldaymall 7 inch Kids Tablet Giveaway


Also check out the Alldaymall store on Amazon and see what other products they offer.
.