Dealspotr is an online place where you can not only find deals and coupons for products you want to buy on major retailers like Amazon, Best Buy, Apple, Sony ,Walmart…etc but it also rewards members for posting deals and validating deals.  Validating deals can even be done without having to buy a product, you simply participate in the community by testing out a coupon and confirming that it worked and you get reward points.  Earn enough reward points and you can earn gift cards and other rewards to your favorite online stores as well, so you basically get rewarded for just helping expand and grow and validate the deals.

You can also sign up and follow your favorite stores and choose to get notifications when your store has a deal or coupon posted.  I like how Dealspotr by default has email notifications turned off when you follow a store, and you have to enable it rather than default to spamming you with emails just for following a store.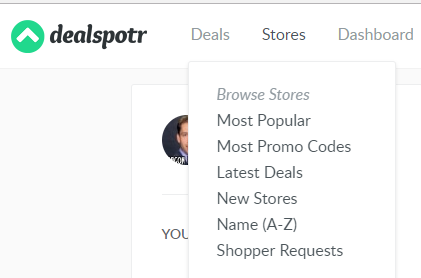 Also, there is a giveaway for an Amazon gift card, now as part of this giveaway they are trying to grow the community but as part of growing the community you will also get 5,000 points for signing up since I am using my own code as the sign up URL.  10,000 points and you get a $10 Amazon gift card, so you are half way there to getting a $10 gift card already too.

Also, you get 15,000 points if you partner your site with Dealspotr and host a badge, this will give you a verified influencer status.  I am well on my way to the $10 Amazon gift card for only a few minutes of my time. In only 2 hours of using the site over 3 days I earned so far $20 worth of Amazon gift cards and I am going to keep saving up and see how much I can get at the end of May!

Enter for your chance to win a $100 Gift Card
Enter to Win an Amazon Gift Card