A while back we reviewed the Venus MMO Gaming mouse from Utechsmart which has an unbelievable 18 programmable buttons, 12 of which are thumb buttons.  Think about that for a second if you are an MMO Gamer, you literally can assign all hotkey assignments plus all function keys in Guild Wars 2 to thumb buttons, you literally will never have to take your fingers off the WASD keys while in PVP combat or engaged in a World Boss combat and this applies to other games as well.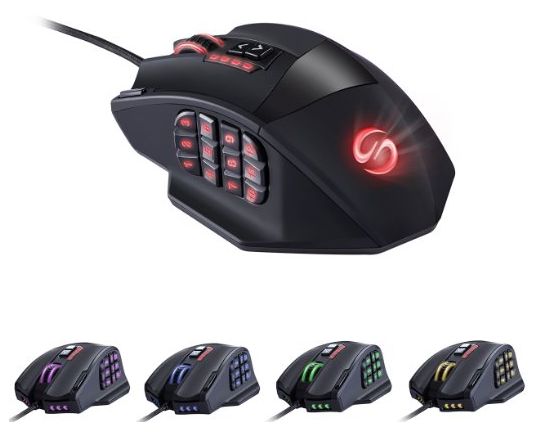 The customizable light colors are just icing on the cake, and this mouse goes from 50 – 16400 DPI, this mouse also includes a weight tuning cartridge and dollar for dollar at just under $50 on Amazon this is probably the best gaming mouse money can buy, unless you are literally scared and off-put by having so many thumb buttons.  It will take some serious training to get your thumb to muscle memory all the different positions, but once done you will be glad you did!
Enter for your Chance to Win Now!
UtechSmart Venus MMO Gaming Mouse Giveaway


Feel free to check out Iggy's videos on the mouse as well!