We are influencers and brand affiliates.  This post contains affiliate links, most which go to Amazon and are Geo-Affiliate links to nearest Amazon store.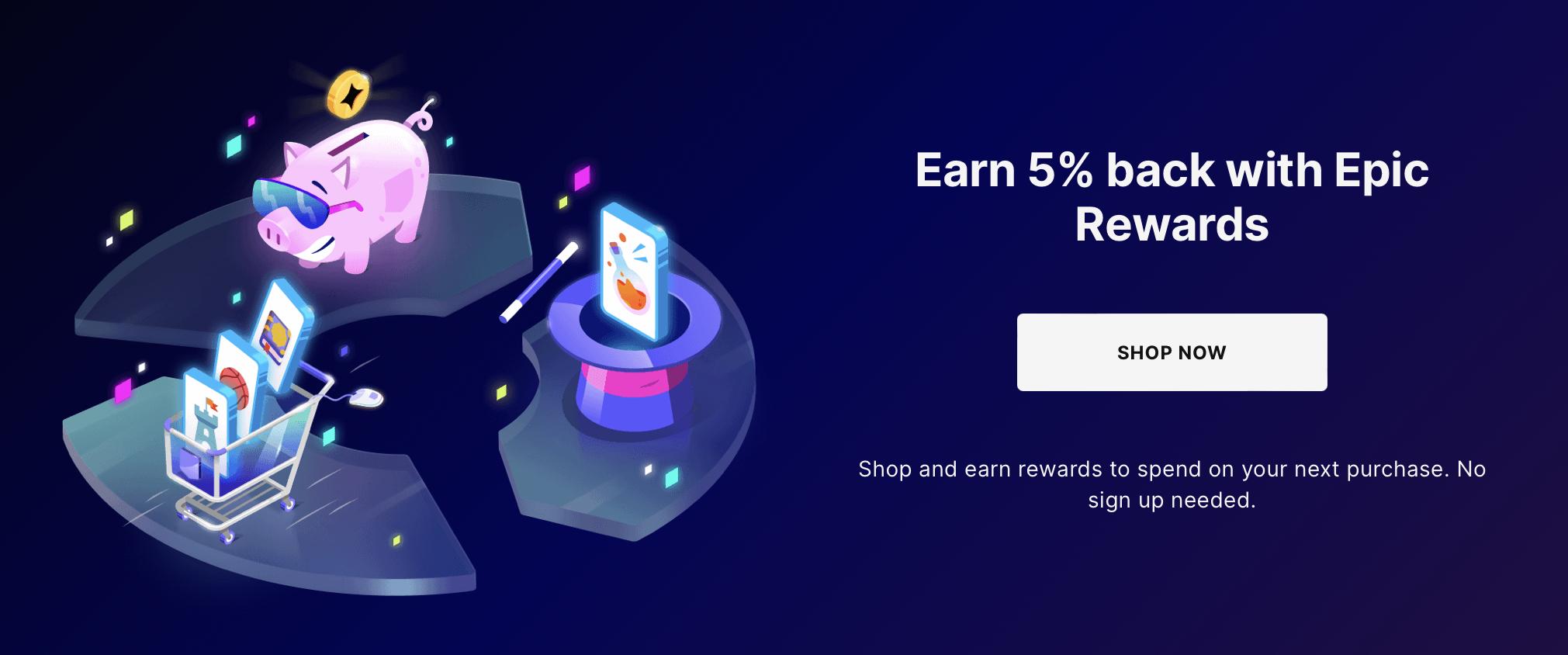 Image taken from the Epic Games Store.
In today's world, there is definitely no shortage of ways to procure games on PC. Over the years, many of these big name companies such as Ubisoft, Valve, and Blizzard have all launched their own launchers to supply games and services.
Epic Games took a step to potentially try and shake up or stay in step with the competition. On May 18th, Epic Games announced a new reward program that will allow account holders to earn 5% back in rewards on every eligible purchase made through the store.
Let's take a dive into what the program looks like.
Who is eligible and how do I earn points?
Anyone with an Epic account "will be enrolled in the Epic Rewards program at purchase point." Meaning, all you need to do is head over to the store, grab an item, and purchase it. The caveat is that your account has to be authorized to make purchases in order for you to start earning rewards.
The purchase isn't only restricted to games; it also works with apps, add-ons, or virtual currency (including V-Bucks).
Additionally, there is also a clause that allows rewards to be earned on "eligible subscriptions"; the only additional step is you will have to make sure you accept the latest version of the Epic Games Store Eng User License Agreement. To do that, head over to your Account Settings > Subscriptions.
How soon will rewards be available and will they expire?
According to Epic, the 5% back will be applied to your Rewards Balance two weeks (14 days) after completing the purchase.
Keep in mind that your points do have a 25-month shelf life from the date they were granted. So even though they do expire, at least there's a decent amount of time you can sit on them.
What can I use them on?
Your rewards can be used to receive a discount on future "eligible purchases". The program also allows the points to be combined with other discounts and coupons for an even larger deal! In addition
Is it enough to help them stay above average?
That's definitely a tough question to answer in the long run. The short answer is: maybe. Competition is only getting tougher with companies vying for Consumers' attention (and money), this step is certainly a step in a positive direction, but I don't think it will make as much of an impact as it could have a couple of years ago.
It isn't uncommon to see companies try to take strides in order to shake their competition a bit or beyond what their competition is doing. This isn't an original idea, but it certainly can be effective for a time.
The Nintendo e-store has their coins, Ubisoft has their Wallet Rewards, and now Epic Games has their Epic Rewards. Who will be the next one stepping up to bat? Maybe Valve will create a system that will allow players to get more bang for their buck when getting and using Steam points.
As always, we would love to hear your thoughts. What do you think about Epic's unveiling? Does this change your attitude towards using Epic's service more than others? Or do you think that the market is so saturated, this will hardly get any attention or praise? Let us know!
Until next time, happy gaming.
We are influencers and brand affiliates.  This post contains affiliate links, most which go to Amazon and are Geo-Affiliate links to nearest Amazon store.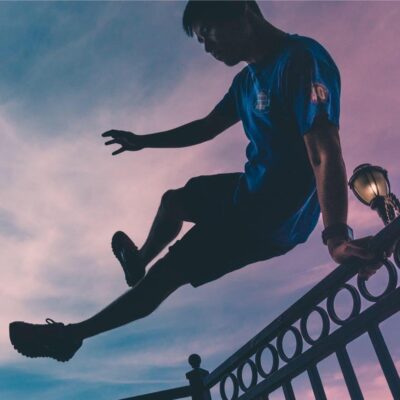 Jayson Wyler began with Dragon Bloggers in 2021 at the invitation of Justin Germino. He started with gaming content on their Twitch channel and eventually product reviews.
After a media hiatus, Jayson has returned and hopes to bring his passion for gaming, tv/movie, and music industries through quality content.