There are a lot of content management system or CMS platforms available for use today, and WordPress is still one of the most preferred. Aside from the fact that WordPress is free, it provides a number of benefits to its users. Its simplicity is another one of the reasons why bloggers and businesses opt to use this particular system.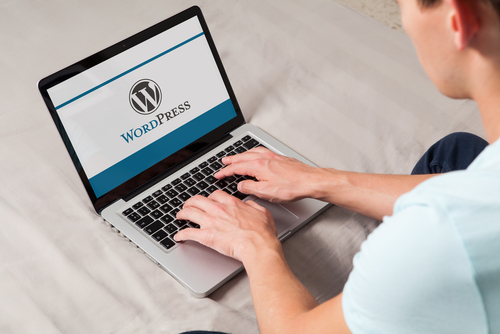 Recently, the popular blogging platform has started to make waves again because of its newest update, the Gutenberg WordPress editor. If you have been using WordPress either for personal or commercial use, you might be one of those who can't wait to use the Gutenberg update. Several contributors have been working for this update for at least six months and now that it's out, people are clamoring for more information about its functions and usefulness.
Here are some information on the things you need to know about the new Gutenberg WordPress Editor:
The Gutenberg WordPress Editor Overview
In case you didn't know, the Gutenberg WordPress editor was actually named after Johannes Gutenberg, the man who revolutionized the printing industry because he brought the first mechanical printer in Europe. It was because of his contribution that the masses in Europe were able to make significant social movements.
The Gutenberg developers wanted to enhance such contribution by offering a wide variety of layouts for different WordPress users. One of the biggest change you'll notice in Gutenberg is the use of blocks in navigating the software and directly customize the layouts in the editor section. This is a big leap from the current WordPress editor which is free-flowing and has a defined template.
Unlike the older versions of WordPress which requires the use of HTML and CSS, Gutenberg saves you the time and effort so you don't need to learn how to code in order to access complex layouts from WordPress.
Advantages of Gutenberg WordPress Editor
If you type in the Gutenberg WordPress editor online, you will see a lot of people telling you how amazing the update is. They'll dedicate an article which highlights how this update made their lives easier as a blogger or marketer online. At a glance, the Gutenberg WordPress update might seem like a bandwagon and hopping into it can be worth it. The update wouldn't have been developed if it doesn't do anything.
You can experience the following advantages once you use the new Gutenberg WordPress Editor:
It makes use of different blocks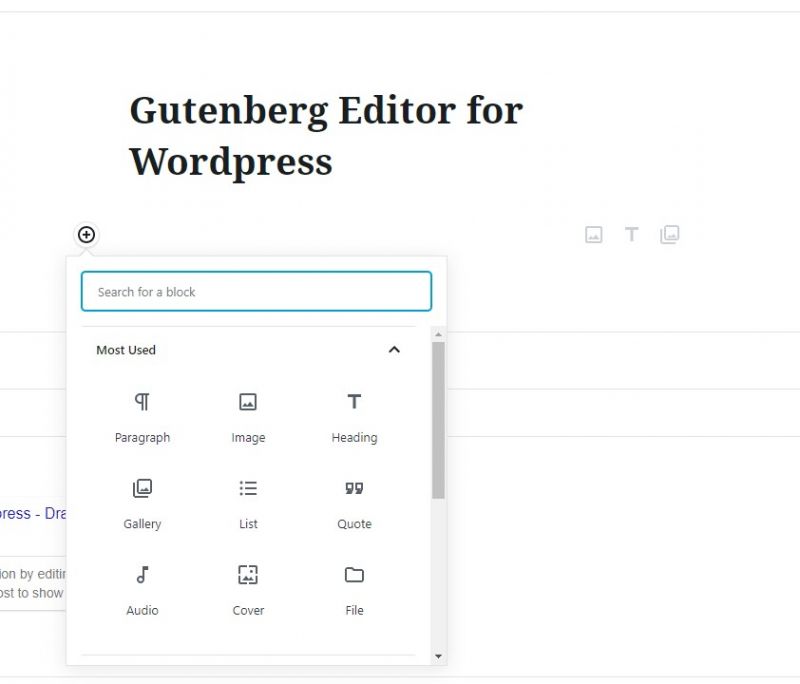 The new Gutenberg WordPress update gave a whole meaning to building blocks. In the new update, blocks are essential components in creating an effective website or blog in the easiest and fastest way possible. The Gutenberg update uses blocks in order for users to customize their own website and allow them to save the templates for future use.
Users create their own layout, save it and make necessary edits later during the day. They have the liberty to do whatever they want with their blog or website without compromising the usability of the software.
It allows you to enjoy Medium style editor
If you have been using different online platforms in the past, you might already be familiar with Medium Editor. This software makes it easy for users to take control of their content. To drive the point home, here are some of the advantages you can experience when you use Medium:
All of your blogs will stored and edited in one place;
User interface is simple, fast and easy to learn;
You'll receive about 30 million visitors a month using this platform;
Using Medium for your content can help your website or blog gain better SEO rankings.
These are things which you can now experience in WordPress all thanks to the Gutenberg update. With this, you'll have a wide variety of options on how you can build and customize content. If you used Medium Editor in the past and loved it, you'll surely love the new Gutenberg update.
It provides great editing experience to all users
Similar to the older versions of WordPress, the Gutenberg update still features TinyMCE. This software uses different HTML elements and functions as a rich-text editor. This feature, along with the use of blocks in the software, makes it easy for users to edit their content anytime they want to. They can easily customize their page using the blocks and the features of TinyMCE provides a swift and responsive software design.
Disadvantages of Gutenberg WordPress Editor
Along with the many advantages of Gutenberg, there are also disadvantages. You will read a lot of articles regarding the benefits but you'll also see several skeptics who have shared their dissatisfaction and doubts of the update. These people even pointed out several flaws and what could have done better.
It's also important that you also look at its disadvantages such as:
It's an extensive learning curve
With the number of new features offered by the Gutenberg WordPress update, learning the ropes might not come easy for some users. The same is especially true for users who don't have any experience in using WordPress in its older version or are still a neophyte in blogging or website design. Consider reading different sources or watching tutorial videos so you can easily learn the ropes on the new Gutenberg update.
It has several compatibility issues
WordPress is already a great software as is, but there are several plugins and tools which can boost its functionalities. However, since Gutenberg is still new, installing any plugins might not give you the results you're expecting. This might mean that you'll have limited options to choose from when it comes to customizing your WordPress blog or website. These limitations might hinder you to fully enjoy all of the features of the software which can become the reason why you'll lose readers and followers.
It doesn't have the complete features yet
The Gutenberg update is still new which means that its functions aren't flawless yet. You might encounter a few bugs or issues while using the update and if you're someone who's using WordPress to earn, this might lead to significant problems over time. The Gutenberg update doesn't have any options for hiding page titles and only provides minimal support for metaboxes.
Additionally, one of the biggest setbacks of the update is not having a markdown support once you use its beta version. The integration of such feature is one of the things users are looking forward to in the future. Aside from this, even though the Gutenberg update is mobile-friendly, it doesn't offer the same features when you access the software using a desktop computer.
For one, it doesn't support a responsive column feature once you access the software using your handheld device. This software might be accessible but it doesn't it doesn't allow you to enjoy its full range when you're using your smartphone or tablet.
Experience The Change Yourself
While many users consider the new Gutenberg as a mere update, others are looking at it as a revolutionary change in WordPress. Because of the features it offers, Gutenberg is slowly becoming a foundation in the software which can improve a user's customization and site-building experience. If you're curious about how Gutenberg really works, you can go ahead and install the update.
I am interested in all things technology, especially automation, robotics and tech that helps change how society will live in the future.