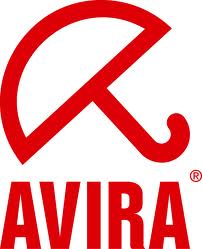 Hey there friends.  If you're reading this, than you are one of the millions of people that surf the web each day.  Because of the vast number of people online, online predators have more than enough targets to try their viruses, malware, spyware, and hacking skills.  If you are well protected, then they will move on and try their malicious skills on another unsuspecting web browser.  This is why it is extremely important to have a top notch antivirus software up and running on your computer.  A quick Google search will produce many free software choices but many do not compare to the Avira Antivirus software.
With the help of the Avira Antivirus, you can stop unwanted hackers from getting into your computer, you'll feel safer browsing the web, and you'll get that peace of mind knowing that downloads and attachments will be scanned to assure that they're not trojans, viruses, spyware, or malware.  And keeping it updated with the Avira Definition Update is such a breeze that it would be nearly impossible not to have the latest in antivirus protection.  The software updates itself as new definitions are available.The definitions are always being updated so the software may update more than once a day.  That's being well taken care of.  And if for some reason your internet connection is lost, you can always download the Avira Definition Update and manually update the Avira Antivirus with a flash drive or CD.  Avira makes it easy to feel safe while browsing the web.
With all the hacking and identity theft that goes on, we cannot afford for our personal information to be compromised.  Now that we live in a digital world, the majority of our personal information is now online.  Our credit card information, our banking information, our medical history, our family history, our address, the name of our spouses and kids, you name it, and it may very well have a written record somewhere on the internet.  Do not let that information fall into the wrong hands and wreak havoc in your personal and professional life.  Protect that information with a trusted antivirus software such as the Avira Antivirus software and browse the web with confidence.