We are influencers and brand affiliates.  This post contains affiliate links, most which go to Amazon and are Geo-Affiliate links to nearest Amazon store.
When you are diligently keeping constant track of all your expenses and income, it could prove to be immensely helpful in planning your savings, estimating accurately tax returns, and ensuring that you do not end up spending more than you seem to be earning. For our daily existence, we are used to spending money on availing a host of services such as internet subscriptions, transportation, etc. Today, you are fortunate to have easy access to a host of efficient Android Money Manager Applications that could help you in keeping track of your income, as well as, your expenditure. Everyone in this digital era must use these competent money management apps. However, if you are someone who generally wonders where all the money has gone, at the end of every month, there is all the more reason for you to use one or more effective money management Android apps and allow them to manage your finances.
As per https://www.forbes.com, identifying the right tool could make your job much simpler and easier. This seems to be true not only in carpentry but also, in personal finance. The perfect money management tool could make managing your finances more efficient, effective, and enjoyable.
Monefy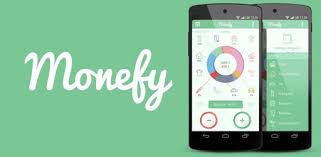 Monefy is supposed to be a lightweight but efficient personal expense tracker application that boasts of an intuitive interface. Moreover, your expenses could be organized and managed effectively by several categories including clothes, bills, entertainment, health, food, transport, etc. Similarly, incomes could be efficiently categorized by salary, deposits, savings, etc. Monefy's user-friendly interface is effective in ensuring that every single entry to expenditure and income would be only one click away. Moreover, this app promises widget support for enabling easy and effortless entry of data. You could track your expenses that are demonstrated in easy-to-understand and informative charts. Some of the striking characteristics of this app include passcode protection, a built-in calculator, synchronization with Dropbox, support for several accounts, and more.
Wallet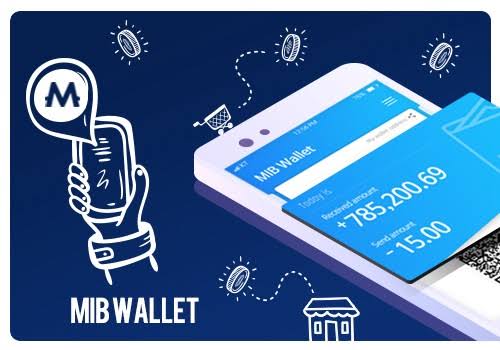 Wallet is supposed to be a cross-platform personal finance manager app and today it is utilized by millions of happy Android users. You would need to log in by using Facebook, Google, or even email. Your finances would be synced seamlessly automatically. Wallet as an effective money management tool proves to be pretty helpful to you in terms of saving money and even planning for your future. It provides wonderful and easy-to-understand graphs for giving an intuitive analysis not just of all your incomes but also, your expenses. You could consider sharing select few accounts with your friends or family for cooperating on a budget. Wallet has the support for syncing your transactions seamlessly with over 3,500 banks across the globe. If you have any money crisis issues, you may get in touch with a reputed and reliable organization such as LibertyLending.com.
Goodbudget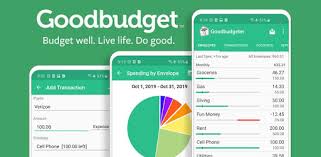 Goodbudget is supposed to be gaining a lot of traction of late. The app is known to feature cross-platform support for checking it out on your Android phone, iOS or the web if you so wish. You could enjoy services such as seamless income tracking, expense tracking, etc. The app uses Material Design so needless to say, it looks beautiful. You could consider exporting your data basically as a QFX, CAV file, and also, OFX whenever you need to. It is a simple but easy-to-use budget app that offers certain features for free while the rest would be requiring a subscription.
All your transactions would be neatly arranged in one single user-friendly interface as envelopes. You could transfer funds effectively between these categorized envelops and some other accounts. The web version of Goodbudget helps you to effectively download your transactions in basically a CSV format.
Daily Expenses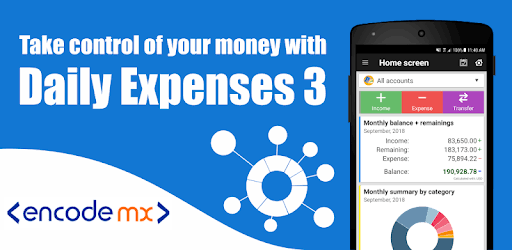 Daily Expenses is supposed to be an effective and relevant Android budget application that has been designed for organizing your expenses and income. It would be allowing you to enter the receipt, as well as, transaction information, track expenses and income, and even review reports. Daily Expenses would be providing separate fields for effectively tracking credit card and bank transactions.
This brilliant Android money management application has perfect budgeting features to track cash flow and project income and expense. You could consider securing and safeguarding your information using a password. Moreover, the app allows you to email expense and receipt information and even store it safely in the cloud. You are free to choose the date format and currency used currently in your country.
AndroMoney
AndroMoney is a highly popular and phenomenally successful expense tracker on Google Play. AndroMoney would be offering cross-platform support for iOS and the web as well. Some of the striking features would be including multiple accounts, budgeting functions, support for account transfers and balances, support for several currencies and effective backup to Excel in the case, it is necessary. The app has an exceptionally clean design. Moreover, the analytics are presented in an easy-to-read and logical way. It is good for creating customizable budgets. You could utilize the app's built-in calculator for entering your amount and choosing a specific category, precise project, account, payee, and even the payment period.
AndroMoney is incredibly configurable. Remember each category would be having a perfect series of subcategories. The application would be utilizing reports as an effective visual representation of your finances. It would be offering excellent trend charts, pie charts, and even bar charts. You are free to consider exporting all your data seamlessly to any CSV file. Additionally, the app boasts of some other highlighting features such as the capacity to set a daily, monthly, and yearly budget, offering password protection and seamlessly syncing to other devices.
My Budget Book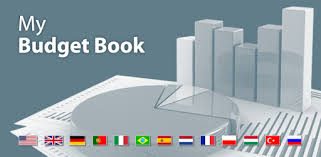 My Budget Book seems to be a pretty serious app featuring all sorts of fine details. It would be allowing you to determine limits by category. Hence, now you could decide beforehand, the amount to spend on entertainment, clothes, etc. as per the category. It offers 100 percent offline support, no in-app purchases, no ads, and of course, a themed interface. The entire app seems to be customizable. Hence, that makes it immensely powerful and effective.
Conclusion
Several Android money management apps have gained phenomenal popularity over the years. So it becomes highly challenging to find the best tools that are ideal for you.
We are influencers and brand affiliates.  This post contains affiliate links, most which go to Amazon and are Geo-Affiliate links to nearest Amazon store.
I am interested in all things technology, especially automation, robotics and tech that helps change how society will live in the future.