The new iradish Y6 2.5D radian smartwatch is the wave of the future. It comes in stylish gold, black, rose gold, or silver. This device works much like other smartwatches, such as the Apple Watch, but for a fraction of the cost.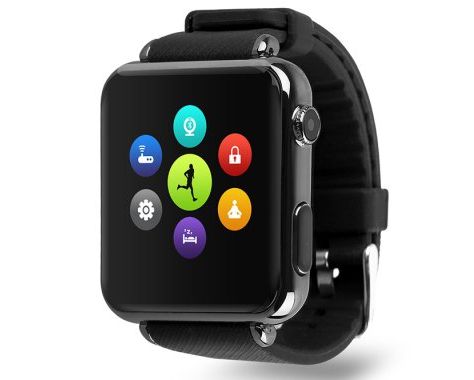 Connect your watch to your phone through Bluetooth, and soon you'll be taking and making calls through your watch with ease. Sync your phone to your watch, and you can send and receive text messages. You can also keep an eye on your emails and other messages so you never miss a thing.
Never miss that perfect shot; when life happens, you don't want to be stuck fumbling around for your phone or camera. Instead, use the built in 0.3 MP camera on your smart watch to capture the moment.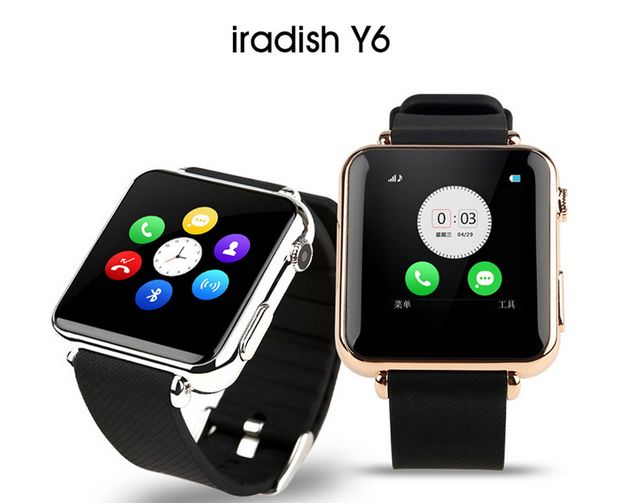 Tap into your music collection from anywhere without carrying another bulky device! You can sync with the music collection on your phone, or use the storage on the watch itself and you'll be listening to your favorite jams in no time.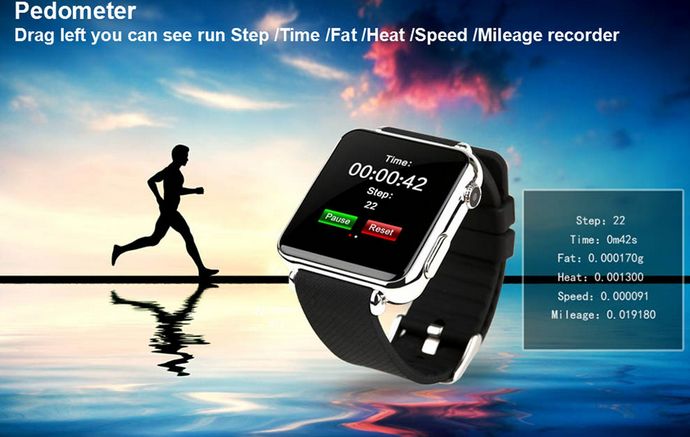 Keep track of your fitness and health with the built in health tools such as a pedometer, speed and mileage reader, and calories burned counter. No need to purchase a separate device; just use your smart watch to achieve your health goals. The sedentary tracker will also get you up and moving. Simply set how long you want to allow yourself to sit still at a time, and the smart watch will remind you to stand up and get your blood flowing. Make sure you're sleeping enough by using the sleep tracker which measures the duration and quality of your sleep. If you've ever had problems sleeping, you know how vital it is to keep track of these things so you can report to your doctor with exact data.
Record voice messages so you never forget a thing; you could record shopping lists, phone numbers, or just notes to yourself. Never worry about losing your device; simply use your phone to track down the watch.
Never worry about customization; you can add apps to make your watch work just right for you. And of course, it does work great for telling time too!
All of this power comes in a sleek, stylish package, at a price that's too good to pass up. Why pay hundreds for a smart watch, when you can have all the functionality for pennies on the dollar? Take the next step into the future with this new smart watch from iradish.
Get the iradish Y6 today for only $33.99 with free worldwide shipping from Everbuying!