This is a review of the Fifine USB Desktop Mic, specifically model K683A.  When this mic arrived I was pleasantly surprised to see it included a double layer pop filter, which is a bit different than the typical foam windsock that goes over the mic.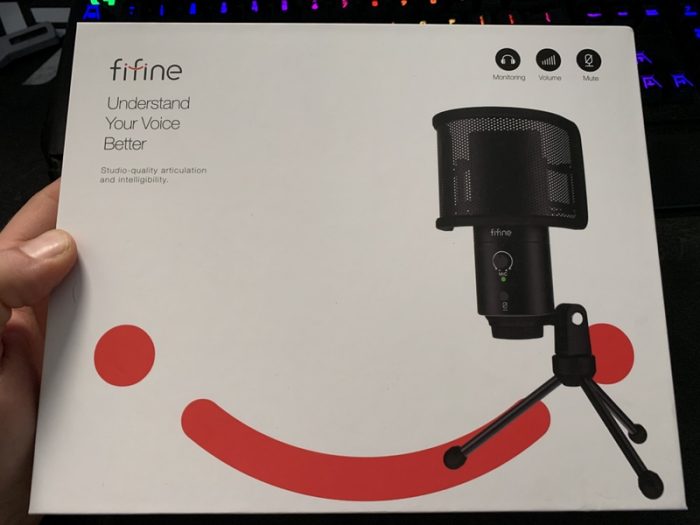 This is a Plug N Play mic that is compatible with just about anything including Windows PC, Mac, PlayStation 4 and more.  It works with a USB-A or USB-B port and the cable includes both type of plug heads which is a nice feature.  This microphone is pitches as excellent for streaming, podcasting, gaming, Zoom, Discord chats and more.  The FIFINE K683A specifically says it is not compatible with Xbox and I didn't have an Xbox to test or see why so note that.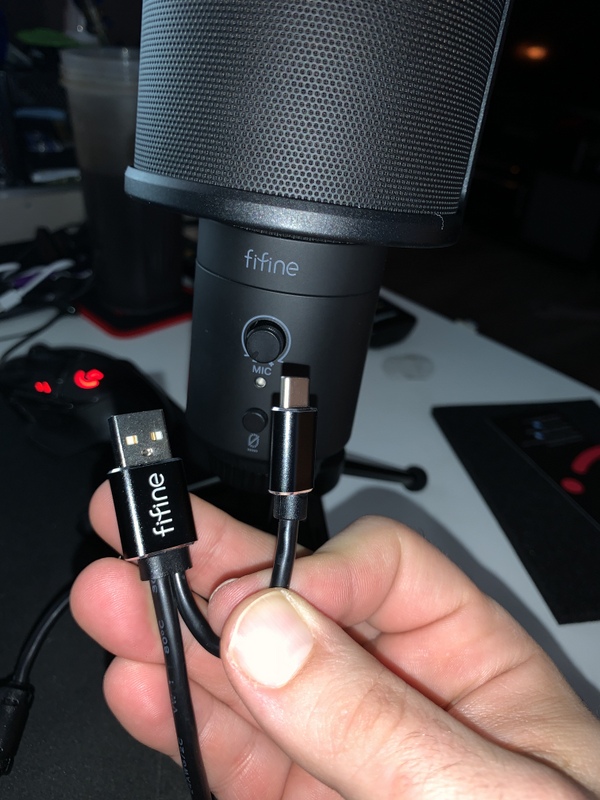 The K683A from FIFINE is a cardioid condenser mic that during tests has been shown to offer crisp and clear audio while doing a good job at preventing background wind and noise from being picked up.   I really liked that the mic had a gain dial right on the mic as well as a mute button.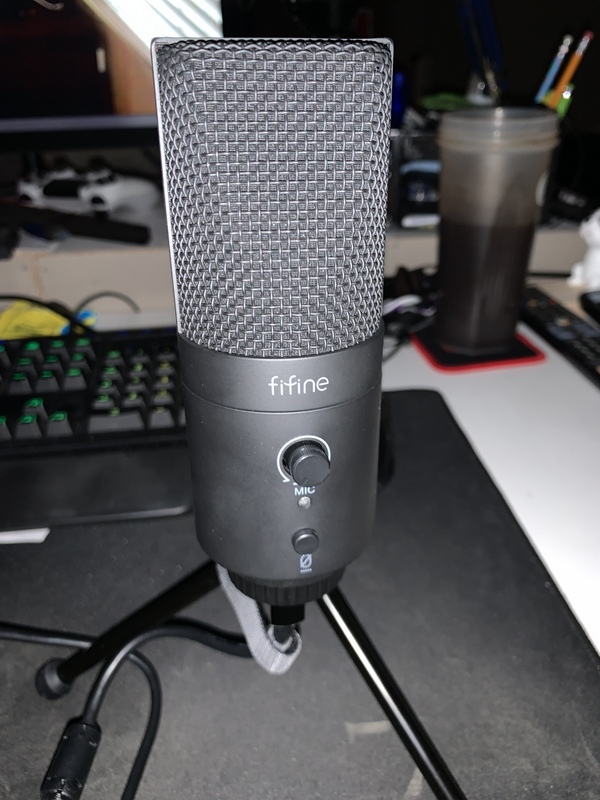 Now, there is a jack on the back of the mic for a 3.5mm headset where you can get mic sidetone and hear your own voice in your ear in real time without having to deal with the computer mic voice delay, this is an excellent way to hear how loud you sound without it irritating and annoying you.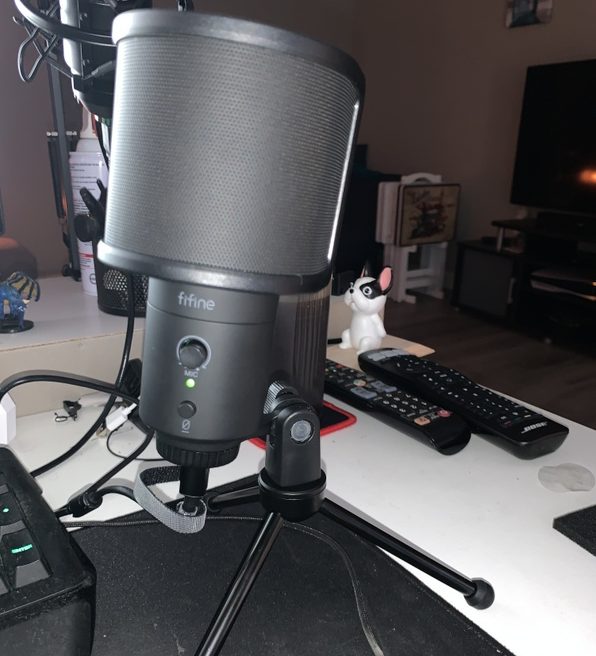 The weakest part of the FIFINE desktop USB mic in my opinion is the tripod, while functional it is a bit thin and nothing special.  The legs aren't very sturdy and have no position lock for durability.  It functions but is only passable, the mic also has some issue picking up distance of more than 12″ so you have to keep it fairly close to your face and mouth for ideal volume and clarity pick up.  You can however attach the USB Mic to a standard boom arm if you have a 3/8″ to 5/8″ screw adapter, neither of which are included with the FIFINE mic.  Overall for the price I did find it to be an excellent mic as far as clarity, quality and the double pop filter combined with the gain dial were excellent features.  But you can't tell the quality of a mic without hearing how it sounds, so I suggest you watch the video review of the FIFINE USB Desktop mic below to hear how it actually sounds.