If you're a digital freelancer, you'll be used to the freedom of setting your own hours and choosing your favourite clients. There are also plenty of digital software products to help you make your business a success. In this article, we'll show you five of our favorites.
Trello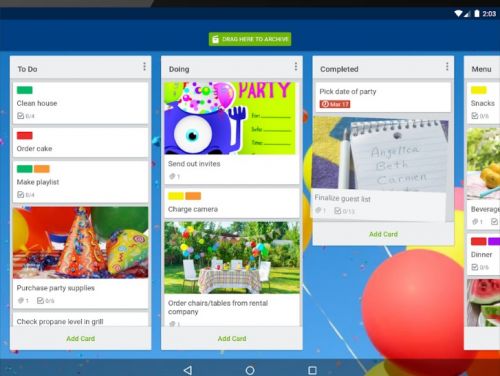 Are you the kind of person that loves sticky notes, highlighters, and a well-organised diary? Well, Trello offers you the same experience online. Using either the desktop version or the dedicated app for computers and smartphones, you'll be able to take control of your professional and personal lives in tandem. 
Trello helps you to organise your working day into tasks, subtasks, and individual steps. Attach supporting documents and reminders to ensure you hit your targets, every time.
Basecamp
An awesome tool that helps keep remote team together. Basecamp is a platform – again, accessed via desktop or custom-built apps – that allows you to share ideas, assign tasks, discuss as a group, or communicate with individuals in your team. 
It's well-designed, easy-to-use, and facilitates genuine collaboration. Even when you can't be with your team in person, this is an excellent alternative.
Google Docs, Sheets, Slides, and Drive
When you're starting out, there might not be sufficient funds to buy or subscribe to Microsoft Office. Google offers its own office suite, under the Google Drive umbrella. Docs is the alternative to Word, Sheets to Excel, and Slides to Powerpoint. 
Google has finessed each piece of software over time, to the point that they're now slick, practical, and user-friendly. The ability to share and edit documents is a huge plus. There's no need to worry about software compatibility; as long as each party has internet access and a Google account, they can be involved. 
Profitbooks
Keeping track of your accounts is crucial as a freelancer. There are several options when it comes to software to make things easier, but one we've found to be effective is Profitbooks.
This platform allows you to keep track of transactions, manage expenses and staff salaries, monitor your tax spending, and run reports that provide a snapshot of your business at any time. It's well-designed, with a user-friendly interface and clear navigation. Dealing with finances can be tricky, but this tool makes it as straightforward as possible. 
Want to know more about Profitbooks? Check out this Digital Software Products review.
Asana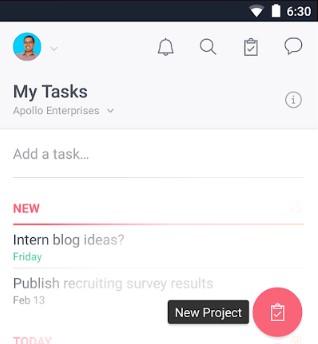 A great tool for assigning tasks, analysing the workload of your team, and running reports to discover who has contributed to each project. Asana is lightweight, customisable, and really easy to use. 
Within each task, there's scope to add attachments, assign subtasks, set reminders, and discuss the intricacies of each assignment. The calendar feature makes it simple to visualise a working day, week, or month. While Trello spans the personal and professional, Asana is purely dedicated to organising a team. And it does that very well. 
Which digital software do you use as a freelancer? Let us know in the comments below!
I am interested in all things technology, especially automation, robotics and tech that helps change how society will live in the future.