So I didn't think I changed anything in my system and all of a sudden last week my Facebook font had issues when visiting certain sections like messages.  When I noticed that certain pages and sites, especially Facebook messenger had font issues where the font in Facebook was unreadable at 100% normal view size.  Thie c's looked like o's in the font and Facebook generally was difficult to read when messages looked so poor, the below screenshot is just a sample but imagine all text in messages squished together like this.
Well I tried everything including resetting Chrome and removing all plugins, rebooting Windows and I couldn't resolve the issue.  So I did some more digging and searched for a way to fix Facebook font issues in Chrome and sure and behold I found an article about some issue with Windows 10 and the Helvetica font types having issues with Facebook and such.  The recommendation was to go into your Windows Fonts and delete any font related to Helvetica.  So this is exactly what I did, I simply clicked on the Windows Start button and searched for Font.  Opened my Fonts in Control Panel, Appearance and Personalization, Fonts section.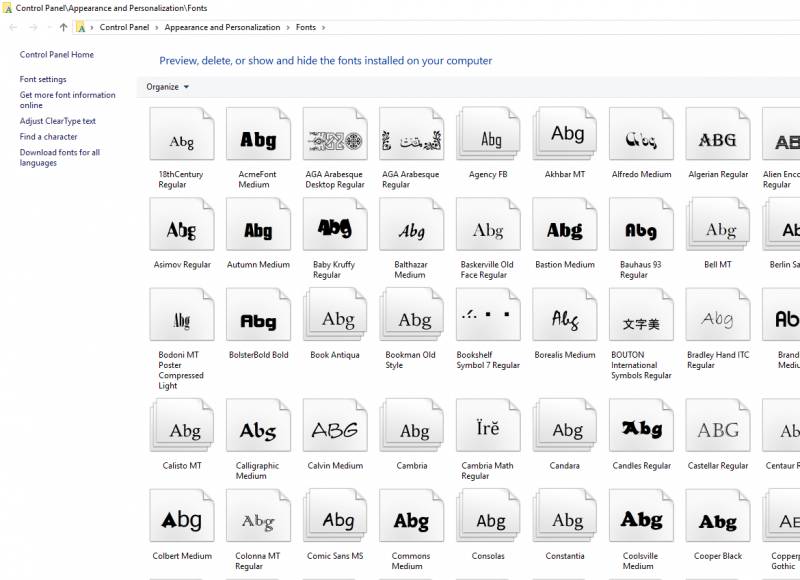 Here I searched for "helv" to find and remove Helvetica fonts, I deleted them all, then I restarted Chrome and my issue was complete fixed and all my fonts were readable and clean and crisp again.  Note that even though I changed my default font in Chrome, Facebook would override whatever font you set in Chrome and have this ugly compressed Helvetica font which made the font in Facebook unreadable.
A quick change and I don't recall ever using Helvetica font anyway so I am sure that I won't miss it.  If you have problems like I did with my font unreadable in Facebook messenger when using the Chrome browser then try this trick and see if it works for you.  Let me know in the comments below if this tip solved your font issue with Facebook or if you had to do something else to resolve your issue.  Note:  I would reset Chrome, remove add-ons and extensions if this tip didn't fix your font readability issue in Chrome when using Facebook.