This is a sponsored post written by me on behalf of eBay for IZEA. All opinions are 100% mine.
It looks like you have everything to work with, you can decide between a few different Sleek, Stylish and Simple cases for the iPhone 6 and you can also chose between a few different SmartPhone Mount Options for your car and we covered them both as eBay tech guides which I encourage you to check out!
5 Sleek, Stylish and Simple Cases for the iPhone 6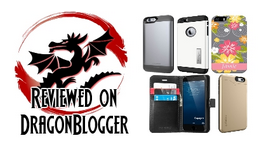 3 SmartPhone Mount Options for Your Car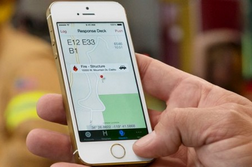 Now that you have had your phone for a bit, you might not be too happy with your selection now that Apple has released the iPhone 6 in September, but now is a great time to earn extra cash so you can upgrade.  As always you can put your phone in a drawer and forget about it and lose the money or you could put it up on eBay and hope to get the most you can for it. You are probably thinking "I am not going to get anything for this phone, who would buy it since the new one came out" and then totally ditch that idea, but think again.  Using eBay, you can get returns of up to $200 more for your previous gen device over competitors.
eBay has come up with the Flip Your Phone for the Win promotion to help us today and tomorrow in the unfortunate event that we chose the wrong phone or want a new shiny one. This new promotion from eBay  has you covered by guaranteeing you $100 because they are so sure it will sell.  If your qualifying phone does not sell, they will give you a $100 coupon; click here for a list of eligible phones.  The list consists of phones that will easily get more than $100 but in the off chance it does not, eBay gives you a little ease.  You have to get your phone listed between September 1st and October 24th though, some restrictions do apply of course. If you're like me though, you don't ever really upgrade your phone till it breaks but you know a ton of people who upgrade them all the time, so it might seem worthless to you, but you're wrong.  eBay has thought of everything with this and so they have come up with a Refer a friend program as well.  For every friend you refer to this program through your link you get a $15 coupon,  and there is nothing better than getting money for doing nothing but sharing a great deal with friends and family right?
Accept the challenge? List your phone today. Visit: eBay For The Win