As announced earlier the demo for the Xbox ONE version of the Forza Horizon 2 is here along with the announcement that the game has officially gone gold. Which basically means that the game's development is finished and it should be going to the factories for mass production. The game is set for the September 30th release date. There isn't any demo for the owner of the last gen console, Xbox 360, but rest assured the game is coming to them as well, without some perks, like the weather.
There are already a lot of pictures and videos for the game available and it sure looks gorgeous. We'd prefer it if a demo version was released for the Xbox 360 as well, but it doesn't really matter since the game is less than 15 days away. The announcement was made in a Vine, it shows professional racer Tanner Foust driving Forza Horizon 2's signature Lamborghini Huracan and announcing that the game has gone gold.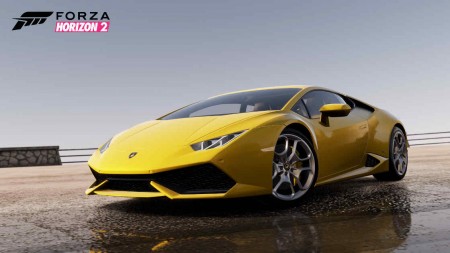 Personally, I think that this is great news that the developers were paying attention to a 'racing' game, which is usually considered an obsolete genre, and got it complete ahead of the release date, instead of delaying the game. The release of Forza Horizon 2, will be an impact in the racing genre because Sony's Drive Club is also going to be released a few weeks after Forza. Both of these games are great in their own way and promise to deliver something new and exciting. More competition means  more innovation and better games for the consumer.