Great News!  The Blu-Ray Roulette Contest has been extended to September 5th 2011!
We all know that as you start building a Blu-ray collection you will want to keep copies around for a long time so that originals can stay tucked away without suffering from the elements.  You need a Blu-ray Ripper to copy the contents from a DVD to your computer, but now you can get one for free by entering the playing the Blu-ray Roulette Game and sharing your movie story on the page.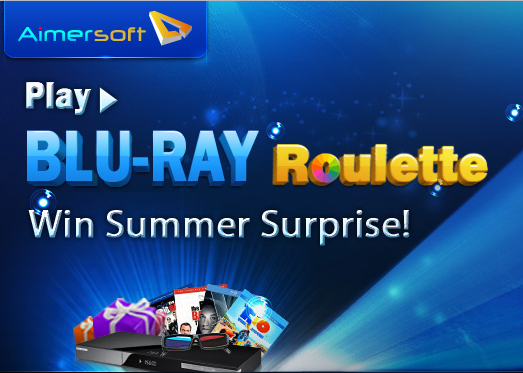 Simply visit the site and spin the Roulette wheel to see if you win an instant prize, prizes include RIO on Blu-ray, a Blu-ray DVD Player or software coupon discounts.
Even if you don't win anything you can simply leave a Facebook Comment on the Blu-ray Roulette Game site and get a free license of Aimersoft Blu-ray Ripper!  That's right you get a free copy of the Blu-ray Ripper software just for leaving a comment on this page.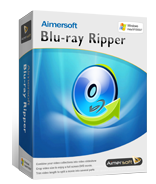 Just to let you know Aimersoft Blu-ray Ripper isn't just a Blu-ray Ripper, but it is also a Blu-ray Converter and DVD Ripper/Converter.  It can copy and convert any movie from DVD or Blu-ray to another media format so you can put that Blu-Ray movie on your iPad or Samsung Galaxy 10.1.  The software can crack AACS and BD+ protection from Blu-ray disc, CSS encryption from DVD and supports converting the movie to many video formats including MP4, AVI, MOV and MKV
If you have a Blu-ray player in your PC, then you should take advantage of this opportunity to visit the Blu-Ray Roulette Game and get yourself a free copy of the Aimersoft Blu-ray Ripper so you can start copying and converting your movies today!
Remember to hurry, you only have until and PLAY NOW, because the contest ends at Sep. 5th, 18:00, GMT+8.
-Dragon Blogger