Sign up for the DragonBloggers Live Stream Amazon Show to get notices when we go live.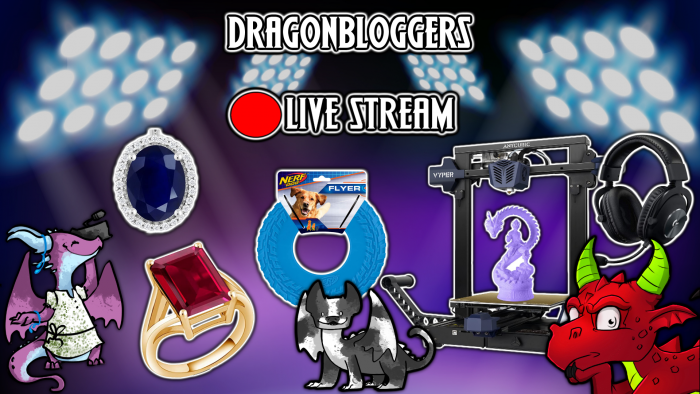 We host giveaways on our shows, Rules for entering our Live Show Giveaways
You MUST use your AmazonLive Username as YourName!
You MUST be in the LIVE CHAT in order to Win!
You MUST have a U.S. shipping address to Enter!
You MUST be 18 or OLDER, or have parent's permission!
You MUST be signed up for our Amazon Live Newsletter (you can sign up right now, but you have to double opt in)