This page has information for users who want to enter to win an Amazon Gift card during an Amazon Live Stream. The giveaway will only be opened when the live stream starts with winners chosen from our Live Show chat and during the show, you can find our live show at the DragonBloggers Influencer Store on Amazon the live show will always popup here when we are live and you can find out when we are live by signing up for the Amazon Live Newsletter, which we are giving away random Amazon gift cards every month to people who stay subscribed as well as during the live shows.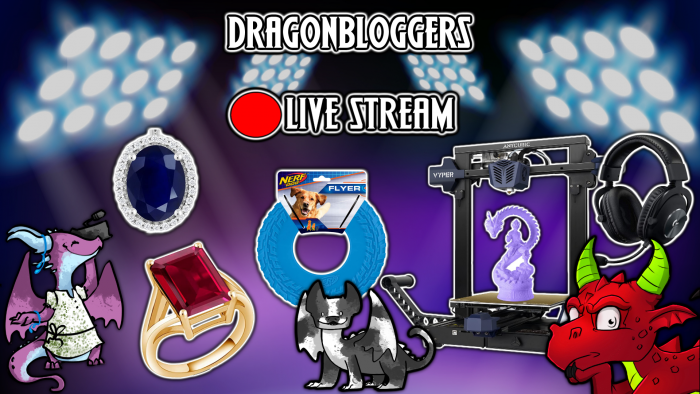 Rules for entering our Live Show Giveaways
You MUST use your AmazonLive Username as YourName!
You MUST be in the LIVE CHAT in order to Win!
You MUST have a U.S. shipping address to Enter!
You MUST be 18 or OLDER, or have parent's permission!
You MUST be signed up for our Amazon Live Newsletter (you can sign up right now, but you have to double opt in)