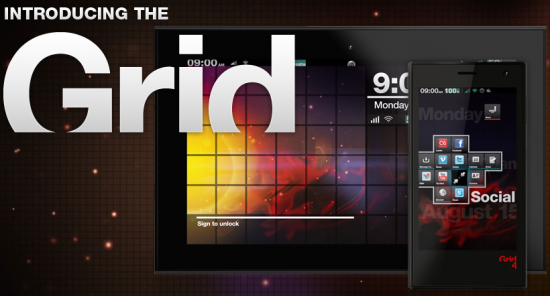 We have been watching some of the teasers regarding a company called TabCo some time from now, which has kept all of you guessing regarding their upcoming products. But now, the cat is out of the bag, with the company called Tabco unveilling two new products from its stable – the Grid 10 Tablet and the Grid 4 smartphone.
TabCo is nothing but, a part of the Fusion Garage, a company which has launched a tablet called JooJoo an year back. The new device were launched by the company's head, Mr. Chandra Rathakrishnan. The new devices from the company run on a new operating system called Grid OS, which is built on Android kernel and hence supports all the available Android applications.
The Grid 10 tablet comes with the highest resolution display among the current tablets available in the market, which features a Nvidia Tegra 2 dual-core 1.2 GHz processor, Bluetooth, WiFi, etc. The Grid 4 smartphone packs a Qualcomm dual core processor, which also features a 512MB RAM, GPS, WiFi, etc.
Check out the complete specifications of the new tablet and the smartphone after the break.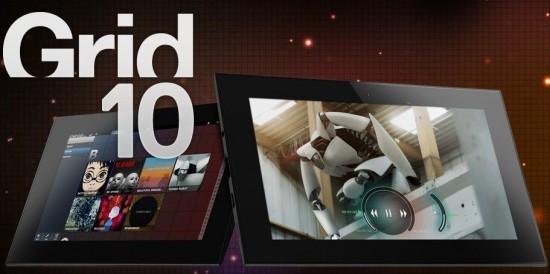 Fusion Garage Grid 10 Tablet Specs
Grid OS
274.2mmx173.5mmx13.9mm
Weight: 690g
1.2 GHz Nvidia Tegra 2 Dual-core processor
512MB RAM
10.1 inch TFT Capacitve touch-screen LCD display
1366×768 resolution
16GB internal memory
MicroSD card slot
Micro SIM slot
Wi-Fi 802.11 b/g/n
Bluetooth v2.1 + EDR
A-GPS
3G
1.3 megapixel front facing camera
3.5mm audio jack
Built-in microphone
Accelerometer
Gyroscope
USB 2.0
HDMI port
Battery: 5800mAh Li-ion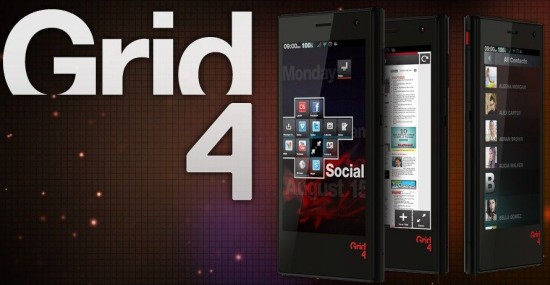 Fusion Garage Grid 4 Smartphone Specs
Grid OS
122.4mmx63.9mmx9.6mm
Weight: 137g
4 inch TFT Capacitive touch-screen LCD display
400×800 resolution
Qualcomm MSM8255 Dual-core processor
512MB RAM
MicroSD slot
Micro SIM slot
5 MP rear camera with Auto-focus and LED flash
720p HD video recording
Wi-Fi 802.11b/g/n
Bluetooth 2.1+EDR with A2DP
A-GPS
3G
3.5mm audio jack
Built-in microphone
Magneometer
Proximity sensor
Accelerometer
Gyroscope
Battery: 1300mAh Li-ion
The Grid 10 tablet is priced at $499 for the 16GB WiFi only version, and $599 for the WiFi+3G version, which is now available for pre-order from Amazon. The tablet is expected to start  shipping from October 15, 2011. The Grid 4 smartphone is expected to be available with a price tag of $399 for the unlocked version and is expected to start shipping in Q4 of 2011.
So what do you think of the new devices from Fusion Garage? Are you planning to buy one for yourself?