We are influencers and brand affiliates.  This post contains affiliate links, most which go to Amazon and are Geo-Affiliate links to nearest Amazon store.
In the last decade, the world's entertainment scene has changed in many ways. And if you have always wanted to find out why, it would be imperative to look at it from a perspective of new technology in the industry. From high-speed internet that makes it possible to book tickets online, stream live performances, have fun listening to music, and view movies, it's easy to assume that the future is here.
For example, think about Amazon Echo, and you will agree that smart homes are becoming a necessity in this century. As Artificial Intelligence continues to take precedence in manufacturing of modern entertainment gadgets, you would probably want to wrap your hands around a few more instances such as Google Glass, Virtual Reality and Augmented Reality. On these premises, this post couldn't have been timelier than now.
However, before we look at gadgets that are changing today's technological entertainment arena, let's start by exploring the benefits that come with these inventions.
Benefits of using Tech Entertainment Gadgets
From streaming music on YouTube using a smartphone to owning an OLED-TV, here are benefits of modern technology gadgets in the entertainment scene:
A revolution in entertainment marketing, logistics and communication
With marketing techs such as augmented reality, it is now possible to view and reserve tickets for the best spot in upcoming night shows in Las Vegas. In fact, Best-Vegas.com offers best Vegas shows tickets with good seats. Musicians can now market their content with great ease and leisure, thanks to high-speed internet connectivity. The world is speeding past 4G to a 5G internet speed, something which is set to transform logistics in the entertainment industry.
A revolution in content streaming
Moreover, with new tech gadgets making their debut in the entertainment scene every year, it is noteworthy that music is never the same again. Talk about high-quality productions, advanced musical instruments such as electric guitars and mixers to content sharing possibilities, you get a clear picture of how things are shaping up.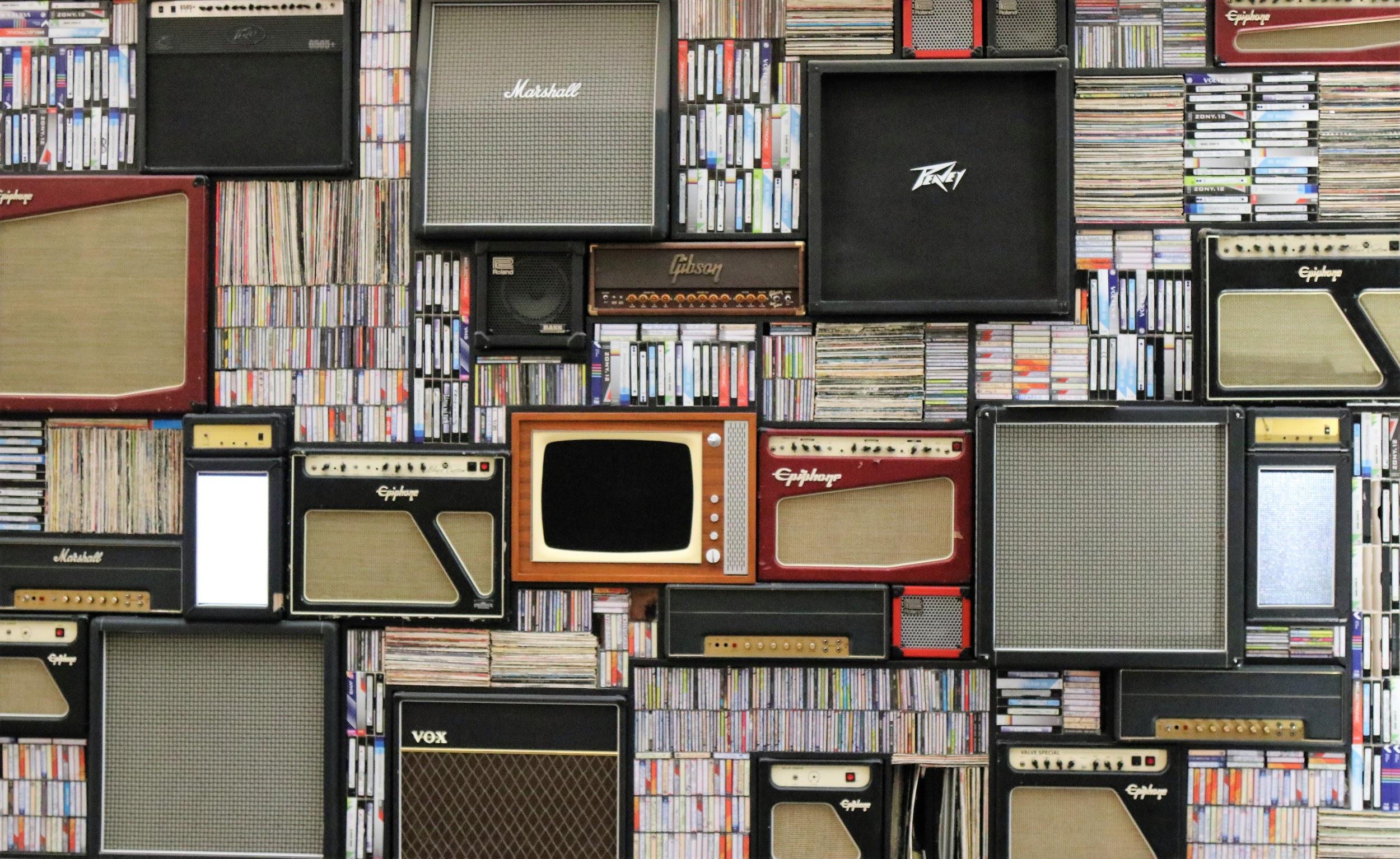 Top Gadgets in the Industry
There are lots of gadgets that are revolutionizing the entertainment scene. In the end, you would agree with the above facts that benefits of using technology to create videos/music and access digital content so you can get drifted away into fantasy moments are innumerable. However, that wouldn't be possible without the following gadgets:
If you are IOS devotee, then you must have become addicted to Apple Watch 3. It is not just a gadget that makes your entertainment weekends memorable, but also one that integrates AI voice assistant (SIRI) so you can request to play any music on the go. All you have to do is connect it to Apple Music.
LOGITECH G29 Gaming Driving Wheel
With this gadget, you would experience eSports driving experience like a real pro. It features similar transmission smoothness you would experience when driving a high-end sports car.
SteelSeries Arctis 3 Bluetooth Gaming Headset
The SteelSeries Arctis gaming headset features Bluetooth and wired operation modes. You can then begin to play games, chat and enjoy music with other users.
Google Pixel 2 Smartphone
Google is always at the forefront of inventing entertainment gadgets, and that is what you get with the company's Pixel 2 Smartphone. It features a sleek minimalist design and high-end processor. Its strength relies on the camera, which beats many in the market hands down.
While Google Glass brought about a new age in experience virtual reality, Snap Spectaculars cuts above the former in the sense of being less scary. With them, you can shoot POV clips and share with your Snapchat followers on the go.
Bragi Dash Pro Wireless Earbuds
Loud music during a live Las Vegas music show can damage one's ears, which is everyone should put on their favorite earbuds. With Bragi Dash Pro Wireless Ear Buds, you can be safe again. Track activities with a few gestures and minimize interruption, thanks to their waterproof and noise-isolating capabilities.
LG is leading the race in manufacturing High Definition Television sets. With the company's OLED (Organic Light Emitting Diodes) OLED C7, you get fidelity of color. It is ultra slim, and there is no doubt watching live events and concerts will never be the same again.
We are influencers and brand affiliates.  This post contains affiliate links, most which go to Amazon and are Geo-Affiliate links to nearest Amazon store.
I am interested in all things technology, especially automation, robotics and tech that helps change how society will live in the future.