We are influencers and brand affiliates.  This post contains affiliate links, most which go to Amazon and are Geo-Affiliate links to nearest Amazon store.
The Amazon Fire TV Box offers some incredible ways to provide its users with thousands of hours of entertainment whether it be in the form of streaming movies and even the ability to stream music. One feature that I would like to talk about here is the ability to stream video games on your Fire TV Box. You will be able to stream some of your favorite games on your device by way of the Gamefly Streaming app. Let me guide you through the features of this Gamefly app as well as talk about why you should take advantage of this incredible gaming service.
As you should already know, Gamefly has become the #1 gaming site to deliver to your door games that you can rent. Gamefly has been around for a very long time and is a name that gamers can trust when it comes to delivering a very quality service. It thrills me to say that they have now taken their in the mail service to a more digital form by way of providing a streaming service. For only $9.99 a month you can stream hundreds of video games including hits such as Witcher 3 Game of the Year Edition, Deus Ex Human Revolution and Tomb Raider Game of the Year Edition. The service works wonderfully on your Amazon Fire TV Box and supports the ability to stream on both 2.4GHz and 5GHz Wi-Fi connections.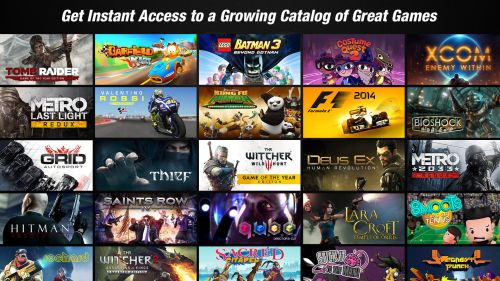 For a more optimal experience, Gamefly recommends a wired Ethernet connection, as per usual and a steady broadband connection of at least 5mbps or higher. The service does allow you the ability to try out any games you want for free without paying for the monthly fee however you are only limited to a 10 minute free trial where, let's face it, isn't really enough time to gauge how much you will enjoy a game or not. However, I believe that for only $9.99 a month that the price point is a steal for any gamer that is wanting to have access to hundreds of hit titles. You also have the ability to rent out single games as well for only $3 per day but at that price you might as well pay the $9.99 to have access to even more titles.
The menus of the app itself are presented in a very Netflix fashion and are broken up into what Gamefly calls "packs" such as a Family Pack for more family friendly content or a Gamer Pack for more featured games. Games are each given a very nice description with various photos and even tells you the gameplay controls and how many players can play the game so it does a great job of providing descriptions for each game that you might be interested in.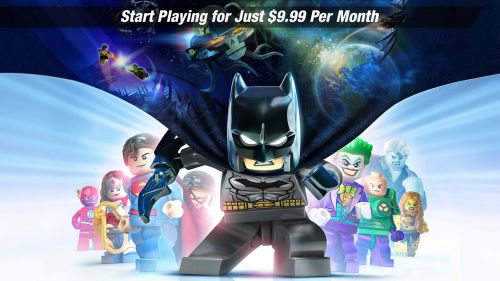 All-in-all Gamefly Streaming is a great way to get the most out of your Amazon Fire TV Box and provides a lot more content that the entire family can enjoy. So what are you waiting for? Go and download the app now, which is free and enjoy a ton of gaming content that will keep you entertained for hours.
We are influencers and brand affiliates.  This post contains affiliate links, most which go to Amazon and are Geo-Affiliate links to nearest Amazon store.
I've been writing and covering many forms of entertainment such as comedy shows, and arcade bars as well as reviewing video games and more for the past decade. I love to write and I am blessed to be able to have the opportunities that I have had in the entertainment and technology fields.