The Amazon store known as Globmall partnered with DragonBlogger.com and wanted to run a giveaway for the ABOX T22 Home Theater projector.  This projector has a native resolution of 800×480 but will project in full 1080p with 16.7 million colors and 2000 lumens making it very bright and usable in a living room even in day time without issue.  It uses an LED light source bulb at 2000:1 contrast ratio and 60W this bulb lasts for 30,000 hours.  This means if you used this projector to watch TV or movies 5 hours a day, 7 days a week it would last over 16 years!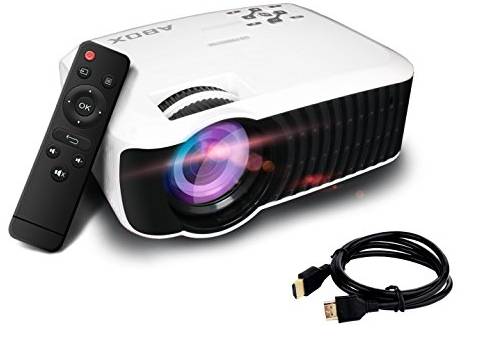 You can scale the projected screen size from 32 to 120 inches in size, though it lists the optimum size is 80 inches with the projector 2.6 meters away from the projection wall or surface.  You have multiple inputs supported including an HDMI/SD/AV/VGA/USB-in, but it also has a USB out. It has an earphone slot and you can connect PC, Laptop, Android TV Box via HDMI or VGA port.  Chromecast, Fire Stick, PS4, Xbox One or Nintendo Switch can all connect via HDMI cable as well.
Enter to Win the Abox T22 Theater Projector Now!
Globmall ABOX T22 Video Projector Giveaway

Rules:  This giveaway is open to U.S. Residents only who will be shipped the prize from Amazon.com.  There is no prize shipping outside of the U.S. and if you want to enter from outside the U.S. you must gift or ship the prize to a U.S. address.