We are influencers and brand affiliates.  This post contains affiliate links, most which go to Amazon and are Geo-Affiliate links to nearest Amazon store.
There seems to be a great deal of competition here in the US for powerful feature rich phones, and the prices for them are staggering. What if, I told you that there was a phone that was a serious contender to the Samsung market, but for half the price? Well, there is, and you can only find it at GearBest.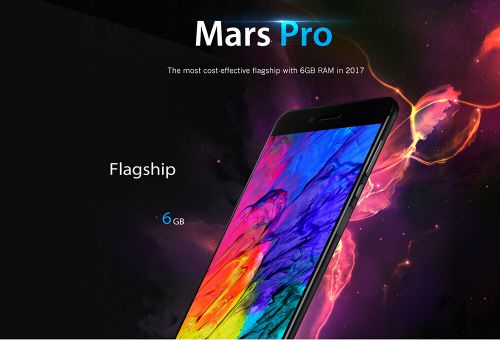 Currently, this phone is on sale for a limited time, below $200, and will remain so until at least July 4th. However, the sooner you buy, the lower you can purchase it for.  This sale is from June 26-30, 2017.
So, what makes this phone comparable to the Samsung Super Amoled phone? To start with, it has 6GB of ram. My laptop does not even have this much, and it cost twice as much. In addition to that, it comes packed with 64GB of internal storage. Not bad by any means.
CPU
And if that was not enough, it has a 2.5GHz, 8-core CPU. My desktop is not that fast, and again it cost more than two times what this phone does. This CPU is 40% faster than comparable CPU's and uses 60% less power. This means cooler temps and longer battery life.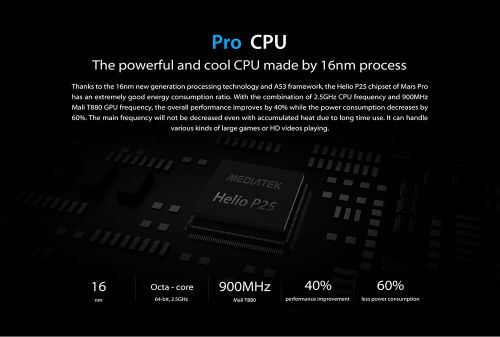 Battery
The battery is 3500mAh's, which gives it plenty to spare when it comes to power and use. I was not able to locate the information concerning how long the battery will hold up under various uses, from the GearBest site, but I did manage to locate another spec sheet describing the information. While I cannot verify this for accuracy, this battery should allow this phone to be in standby for up to 215 hours, which is over a week. Talk time, up to 14.2 hours continuous talk, 18.7 hours, non-stop music, 9.1 hours of video play, 8.8 hours straight web surfing, all on about 2.4 minutes' worth of charging. All of this is due to a 9volt, 2-amp charger that can charge faster and more deeply than most. Simply charging the phone for 30 minutes, is more than enough for an entire day use.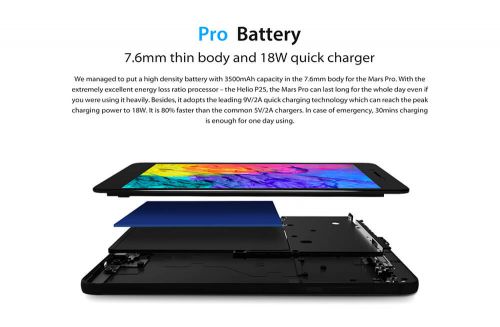 Security
This phone, or phablet, also comes with a fingerprint scanner. I have seen phones with them on the front, on the back, but not on the side. As the designers put it, placing the fingerprint scanner on the side, it maintains the integrity of the front screen and the back cover. It also looks better and makes the phone more comfortable to use when using this feature. It also cuts down on all those smudges on the screen caused by other scanners.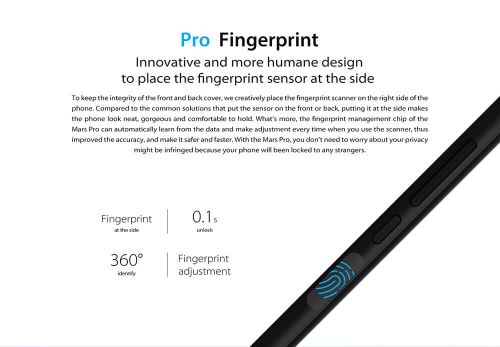 Android Version
The Vernee Mars Pro 4G Phablet makes use of the newest Android version, 7.0.5.5. Until now, I have only seen one other phone with this version and it runs over $700. I would love to try this one out myself. Who knows, maybe I can get this one for Christmas. What I do know is that 7 is much better that 6.
Camera
Most modern phones have cameras. Some good, others, not worth having. This one is closer to what I have, on my professional camera. While the front camera is only 5MP, the rear is 13MP. This is a Sony IMX258 camera sensor that has a F/2.0 aperture, and RWB technology which enhances lens sensitivity by 40% while reducing night noise to 80%. It also has technology that greatly increases focus speed to greatly improve night or low light photos. There is even a flashlight.
Screen
The screen covers nearly the entire length of the phone. It is listed as a 5.5-inch screen with a resolution of 1920 x 1080 Pixels and uses tough Corning Gorilla Glass 3. I have not knowingly used Gorilla Glass, but from all I have read, it is supposed to be very strong and well respected. What is nice is the 178-degree viewing angle. This means, pretty much the only place you cannot see the screen is from behind the screen.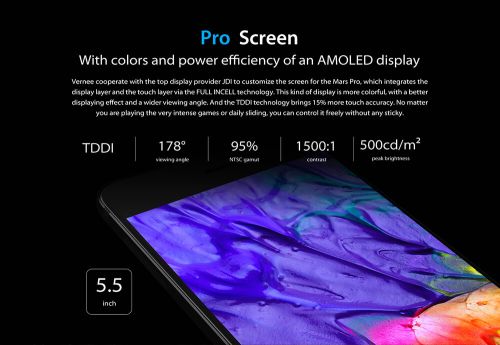 Storage
Ok, earlier I said this phone comes with 6GB of ram, and 64 GB or built-in storage, but like many other devices, you can expand. In my experience, the most I could ever go up to was 64GB. Not with this phone. With this one, I can go all the way to 256GB more. This means way more than any other phone or tablet I have ever used and that is a lot.
Just to keep it simple, I will use song size to illustrate. On average, assuming an average song size of 5MB, that is something like 1200 songs in just the ram size itself. The internal storage would come out to about 12,804 songs. The 256Gb Micro SD card would hold roughly 51,204 songs.  If all my math is right up to this point, that is some 4,347.2 minutes' worth of music. You would have to listen to music 24/7 for over 181 days to hear every single song just once. I don't even think I have 100 songs I even like listening to more than once a day, this is an insane amount of storage for a phone.
Last Specs
Type-C USB connector
Bluetooth 4.0
All metal body
1mm wide frame
Ambient Light Sensor, E-Compass, Gravity Sensor, Gyroscope, Hall Sensor, Proximity Sensor
3G, 4G, Alarm, GPS, MP3, MP4, Wifi
Unlocked to work with nearly all service providers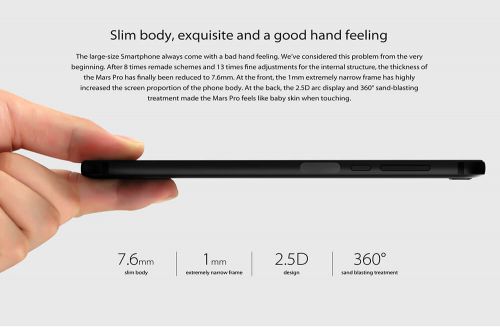 If all of this is not enough, the shipping is always free, and many if not most items ship quickly. I have purchased several things from GearBest, and have always received excellent customer service, and prompt delivery, in fact, I was surprised at just how quickly things arrived at my home via Gearbest, versus other companies from China. I also find the phone to be very nice looking.
I believe you too will find that GearBest is one of the Best when it comes to offering great products at the best prices possible. When you buy yours, let us know in the comments, just how much you like yours.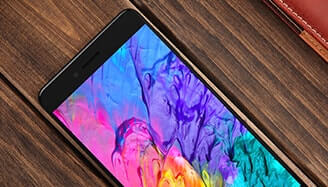 Lastly before you go, to take advantage of the $174.99 price, you must enter the Coupon Code MARSPRO (this is only available from Gearbest, and only 80pcs a day are allowed. In total only 400 in 5 days) Use the code, and take advantage of this amazing offer.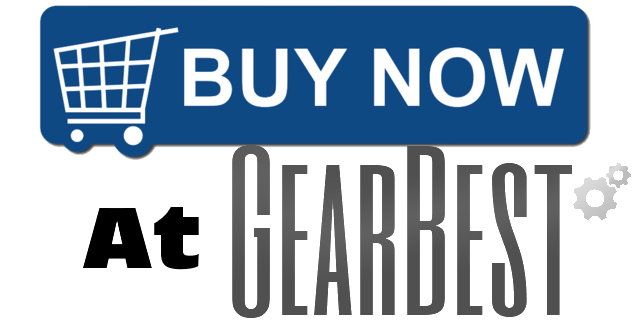 Just hurry or time and availability will run out.
We are influencers and brand affiliates.  This post contains affiliate links, most which go to Amazon and are Geo-Affiliate links to nearest Amazon store.
I have worked in and around many different types of computers. In the Navy, I used a magtape drive computer that was a step down from pen and paper. I later worked for a big computer company and after that, taught computer class's nation wide. I had the privilege of teaching 14,000 students in a 2 years period of time. Afterwards, I owned a small computer training and repair shop for a few years. I have owned C-64's, Pc's of various types, Amiga's, and even Mac's. I now have included the android to my collection. At any time, I have close to 15-20 computers or combinations of computers and game systems in the house. I look forward to more.