We are influencers and brand affiliates.  This post contains affiliate links, most which go to Amazon and are Geo-Affiliate links to nearest Amazon store.
A good while back, I was sitting at my desk, and when I got up, my feet became entangled in my headphone cord. I tripped and fell, and my headphone was destroyed. The microphone plug got damaged and so did my sound card. From that day on, I had extra noise with every voice recording I made, and as time went on, it got worse. I had no clue what to do.
I tried placing my headphones on my desk, which worked for keeping them off the floor, but it did nothing for the long cord that was still on the floor, waiting for me to trip on it. I had only one choice, and that was to unplug my headphones and re-plug them in, each time I wanted to use them. For me, this was not an acceptable solution.
Brainwavz sent me something called, the "Hooka", which solved all my problems. This product is both simple and elegant, and I want you to buy several as I can see it having more than one use. Right now, I have it connected to my desk, and I am using it to hold my headphone. I also have the extra-long cord draped over it so that when I stand up to walk away from my desk, the cord is safely out of the way.
Unboxing the Brainwavz Hooka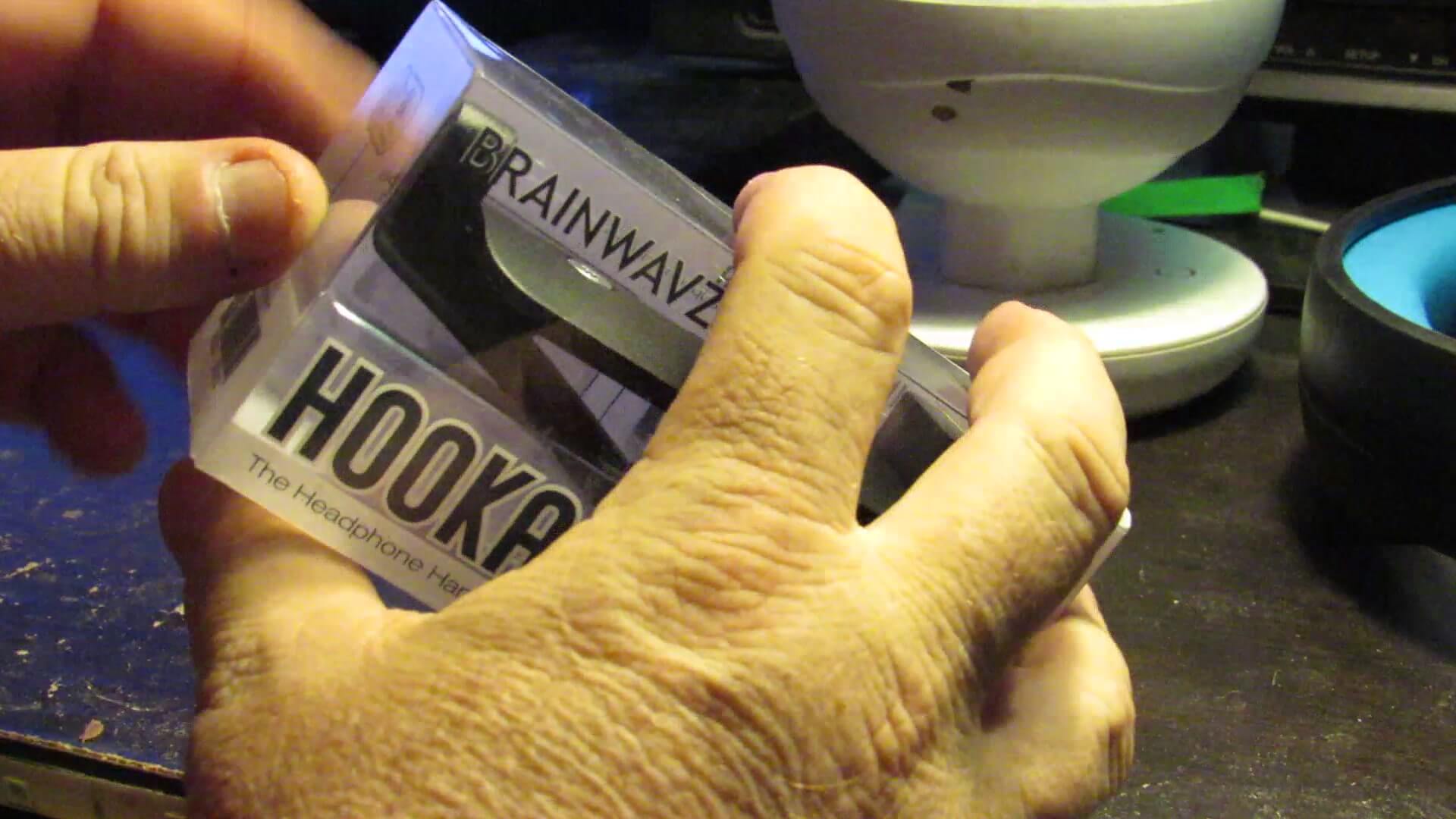 I mentioned buying several, and there is a great reason to do so. If you are like me, you have dozens if not more, USB cables cluttering up your desk drawers. I have so many, I have boxes upon boxes filled with them. They get tangled and become a mess, but with this simple tool from Brainwavz, your clutter can be turned into convenience, with all your cables ready to grab when you need them, and without the tangled mess.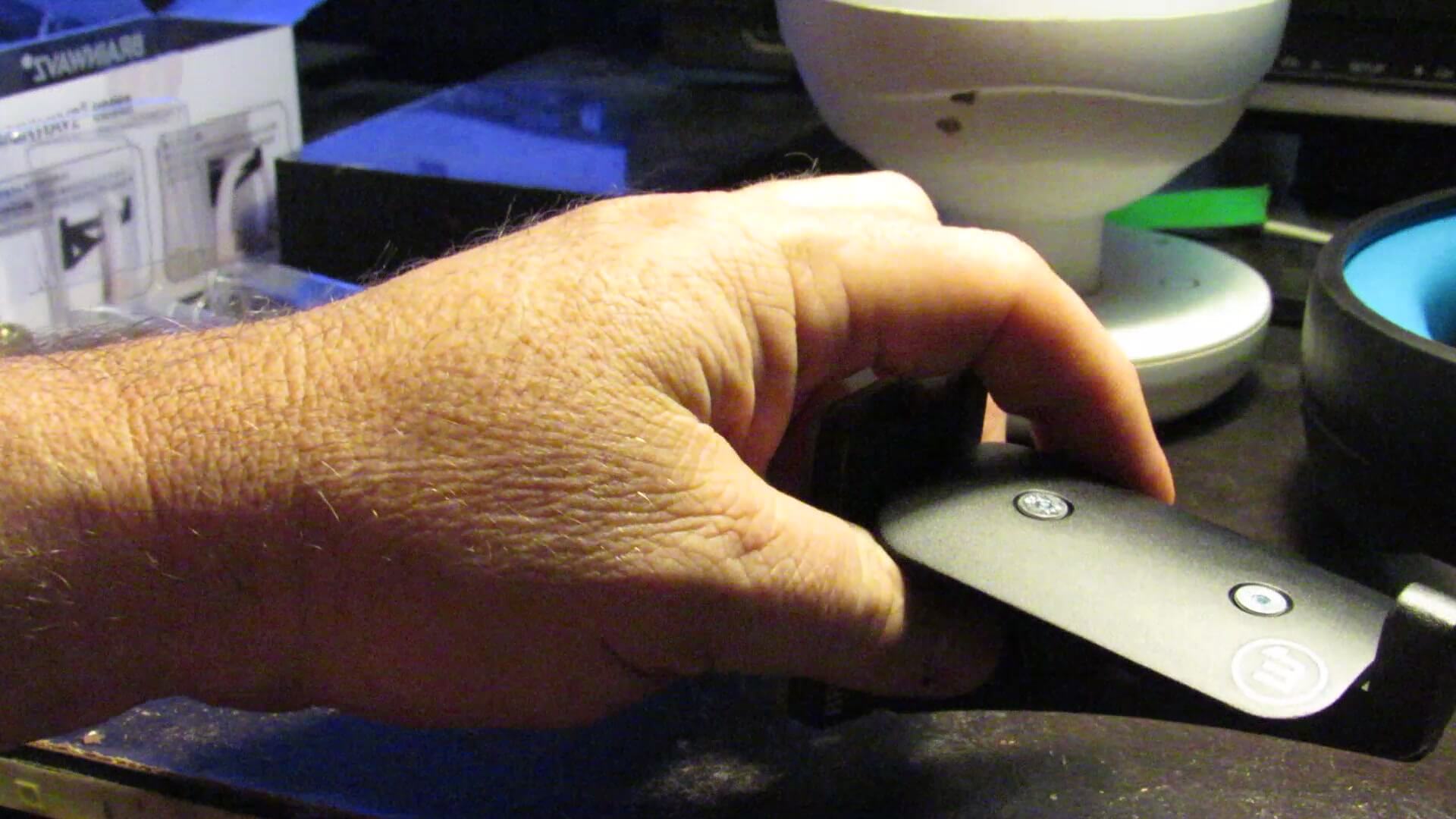 I'm sure that you can find other amazing uses for this great tool. The Hooka attaches quickly to where ever you wish to place it, using a wide rubber sticky pad that is still holding strong after several days holding fast to my desk. In addition, it is strong, sturdy and well designed, perfect for all your needs. Since it uses the sticky pad, you do not have to drill and holes or use any extra tools to mount it, I like that. So, do not delay, order yours today.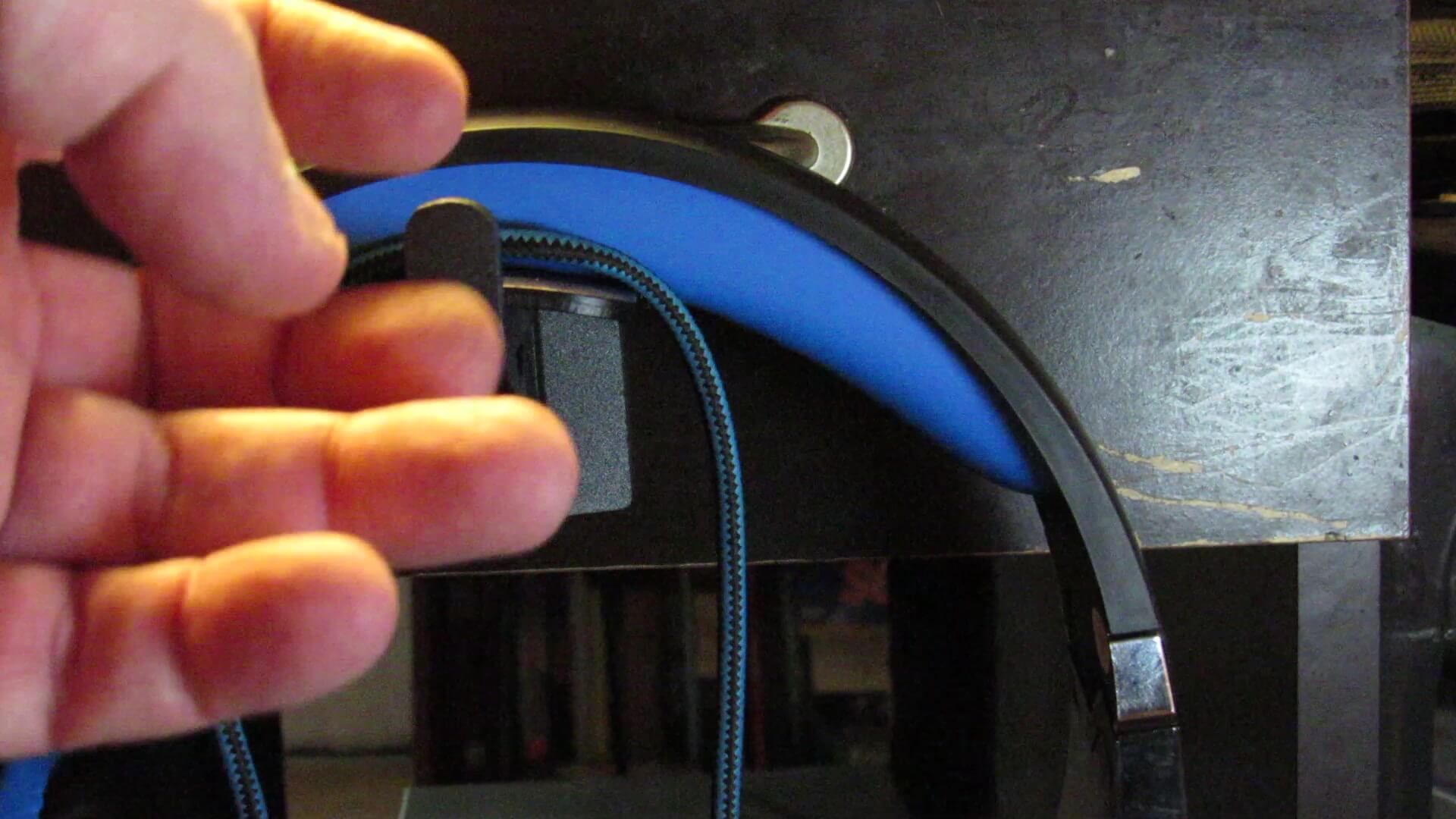 Brainwavz also makes the Hengja which clamps onto a desk if you don't want to use one with an adhesive back so that you can move it from time to time and relocate where you place the hangar, though I will say the adhesive is extremely strong and holds for months. Read the review of the Brainwavz Hengja as well.
Disclaimer: Brainwavz sent me the Hooka to review. All opinions are 100% mine, and mine alone.
We are influencers and brand affiliates.  This post contains affiliate links, most which go to Amazon and are Geo-Affiliate links to nearest Amazon store.
I have worked in and around many different types of computers. In the Navy, I used a magtape drive computer that was a step down from pen and paper. I later worked for a big computer company and after that, taught computer class's nation wide. I had the privilege of teaching 14,000 students in a 2 years period of time. Afterwards, I owned a small computer training and repair shop for a few years. I have owned C-64's, Pc's of various types, Amiga's, and even Mac's. I now have included the android to my collection. At any time, I have close to 15-20 computers or combinations of computers and game systems in the house. I look forward to more.