We are influencers and brand affiliates.  This post contains affiliate links, most which go to Amazon and are Geo-Affiliate links to nearest Amazon store.
Technology seems to change almost faster than I can keep up with. It seems like just a few weeks ago that Android 5.0 came out. By the time I discovered it, 5.1 arrived, and now the next advancement has come out and Gearbest has it in a phone that looks amazing.
The Oukitel K6000 Pro 4G Phablet is out, and yes, it comes with Android 6.0 Marshmallow.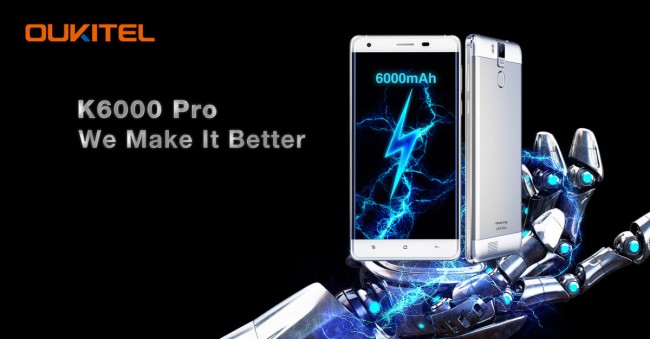 The phone looks amazing, and is priced right. For all that it boasts, I would have expected a higher price tag on it.
First of all for those who wonder if this phone will work in their country, there is a Tip section where you can find out? From all I have seen, it is compatible in many countries, and comes unlocked, which simply means, it is set up to be used with just about any carrier out there.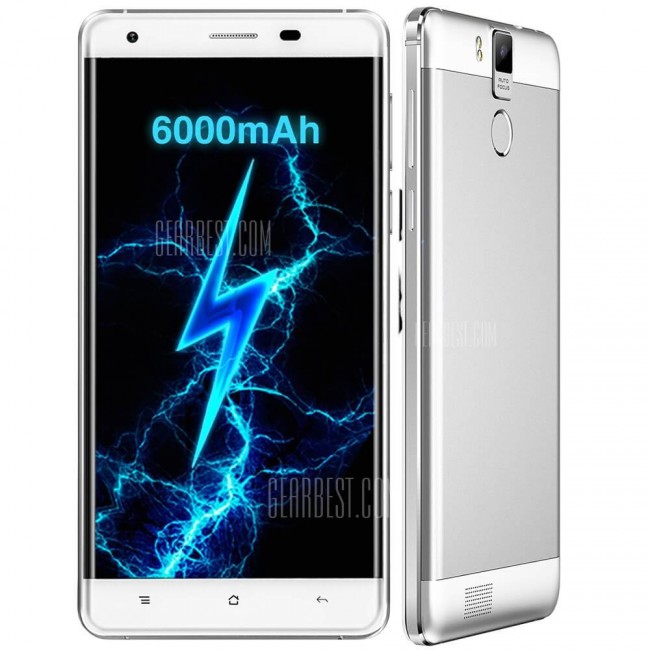 The specs are nice as well, and is one the high end of the standards. The display is 5.5 inches at 1920 X 1080 and has a glass screen. The CPU is 64 bit, Octa core, set at 1.3GHz. It has 3GB Ram and 32GB Rom. There are 2 cameras, one at 5.0MP and the other 13MP. There is also a dual flash.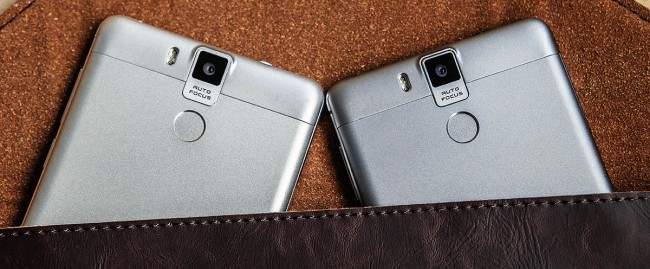 The sensors are pretty standard from what I can see, with one I have not seen yet. G, P, L, and Hall. (It knows when it is near you) There is also a fingerprint sensor for added security. Bluetooth 4.0 is included. The Sim card slot is dual use, as in you can use a sim card, or a Micro SD card. 2G, 3G, and 4G are also supported.
The place where this phone shines is its battery. It has a 6000mAh battery and the charging is simply amazing. With just 5 minutes' worth of charge, you can do more than some phones will give you with several hours' worth. In a busy world, this could be a big advantage.
So what would 5 minutes' worth of charge get you? I know on my laptop, 5 minutes charge time would be about a minute and a half before shut down, but with this phone, 5 Minutes equals 2 hours talk time. All total, at full charge, you get 46 hours talk time, 45 hours music, 10 straight hours of videos, and a standby time of up to 360 hours. (That's 15 days)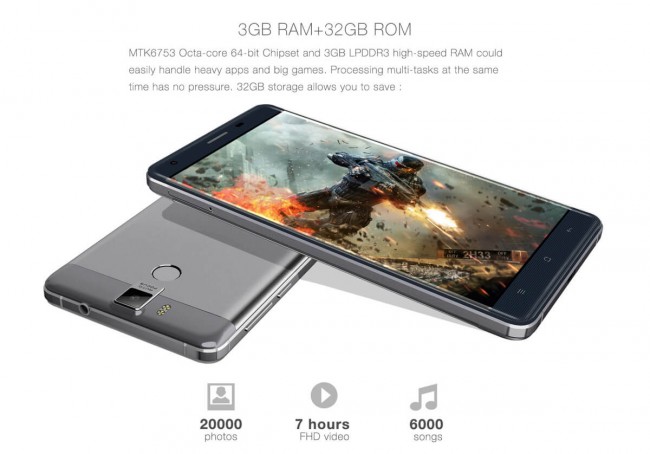 The glass is called Dragontrail 2. I cannot say I am familiar with it but it is 8 times stronger than other glass and even 30% stronger than their previous Dragontrail glass. Additionally due to the construction of the case and screen, it is splash proof and dust proof. That's nice.
The built in storage is, or should be more than enough to handle all your needs, if that is photos, it can hold around 20,000. With High Def videos, 7 hours worth, and with songs, around 6000. And speaking of songs, this phone boasts a great speaker as well.  However, if picture taking is more your thing, auto focus and dual flash gives a better quality shot when your subject is a little further away than you might like, plus it helps to provide a more natural looking image.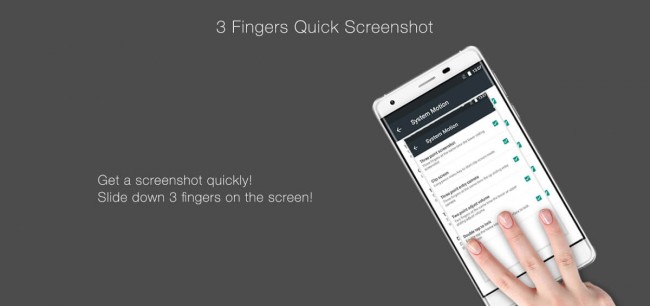 Screenshots are a snap with this phone. Just use 3 fingers, and your good to go. No more fumbling trying to press just the right buttons at the right time, in the right way. This is a lot better than it was just a few short years ago. When you had to plug your device into a PC and take the screenshots using a software program.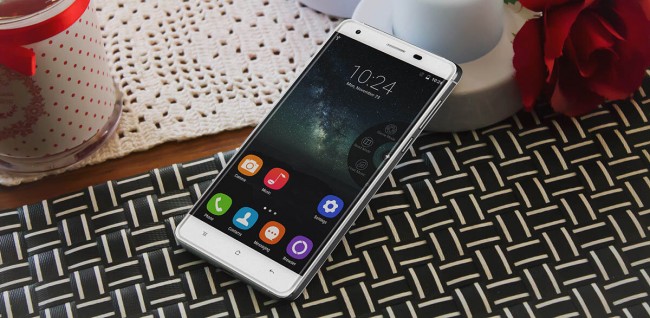 Ok, and don't forget the 6.0 Operating System. With it, and the amazing features of this phone, I am sure you will agree that it is a great buy. But don't take my word for it, Visit Gearbest today and see for yourself.
We are influencers and brand affiliates.  This post contains affiliate links, most which go to Amazon and are Geo-Affiliate links to nearest Amazon store.
I have worked in and around many different types of computers. In the Navy, I used a magtape drive computer that was a step down from pen and paper. I later worked for a big computer company and after that, taught computer class's nation wide. I had the privilege of teaching 14,000 students in a 2 years period of time. Afterwards, I owned a small computer training and repair shop for a few years. I have owned C-64's, Pc's of various types, Amiga's, and even Mac's. I now have included the android to my collection. At any time, I have close to 15-20 computers or combinations of computers and game systems in the house. I look forward to more.